I suspect NDC MP - Kofi Dzamesi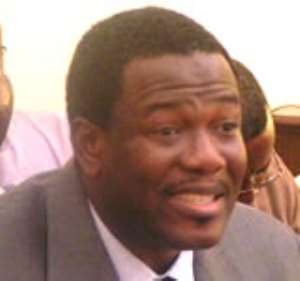 The Volta Regional Minister, Mr. Kofi Dzamesi has given a political twist to the suspected assassination attempts on his life on Monday night.
He told Joy News that the police must investigate the relationship between the suspected assassin, Dan Dzikunu Agbele and the Member of Parliament for Ketu North, Mr. James Klutse Avedzi.
He said the assailant who was shot by the police after he broke into the minister's residence was a nephew of Mr. Avedzi.
Police sources say the late Agbele on Monday evening entered the minister's house and insisted on seeing him.
The sources said he defied warning shots and rather attacked the police man who attempted to disarm him.
The amulet girded man overpowered the police man and forced his way into the residence but was shot dead before he had the chance to accomplish his mission.
The minister was not in the residence at the time.
But he thinks there was an ulterior motive particularly relating to politics in the incident.
He said the Ketu North MP had been seen with the suspected assassin and that that linked the MP to the assassination attempt.
He noted that the opposition had planned to cause mayhem in the region and that the incident could only be part of that plan.
Mr. Dzamesi noted he sent the assailant to driving school but could not tell why the suspect wanted to kill him.
Mr. Avedzi denied the allegations saying he does not know Agbele.
He told Joy News the father of Agbele who died some time ago was the spiritual father of Mr. Dzamesi.
He said it was surprising that the Regional Minister who took responsibility of Agbele after the death of the father turned round to associate the boy with him (the MP).
He said he will talk to his lawyer to determine the action to take against Mr. Dzamesi.
Story by Malik Abass Daabu