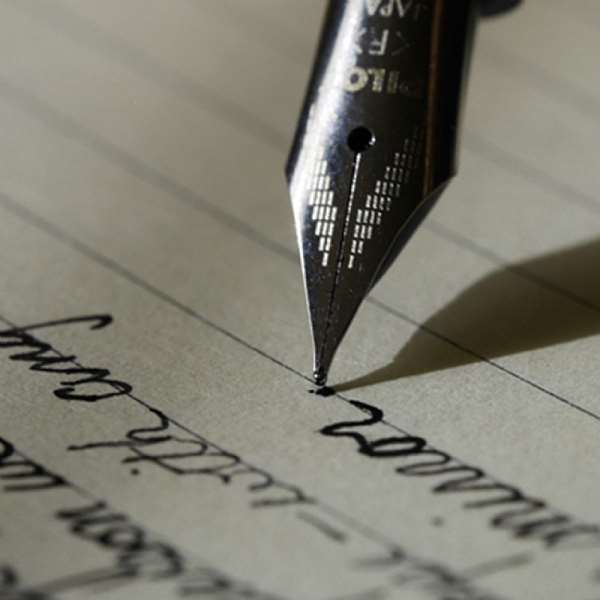 Whatever career you may choose for yourself – doctor, journalist, lawyer, politician, engineer, accountant, priest, teacher, let me propose an avocation to be pursued along with it. Become a dedicated fighter for civil rights.
Make it a central part of your life. It will make you a better professional. It will enrich your spirit as nothing else possibly can.
It will give you the rare sense of nobility that can only spring from love and selflessly helping your fellowman. Make a career of humanity.

Commit yourself to the noble struggle for equal rights. You will make a greater person of yourself, a greater nation of your country and a finer world to live in.
— Dr Martin Luther King

Dr Martin Luther King has emphasised the need for knowledge and education to make the human person better informed and empowered. He submits that "as long as the mind is enslaved, the body can never be free.

Psychological freedom, a firm sense of self-esteem, is the most powerful weapon against the might of physical slavery".

Accordingly, I would want to encourage Ghanaian children to devote their time and energy to study and focus on education.

That is why the organisers of the Children's Easter School must be commended for involving the children in the pursuit of knowledge and redemption of the mind.

Ghana was the first country to have assented and affirmed the International Convention on the Rights of Children.
 
 We have an association of Journalists for Children's Right, and I was a pioneer member in the executive.

To give meaning to our readiness to protect the interest and welfare of children, the 1992 Constitution has elaborate provisions on the rights of the child.

Article 28 states among other things that "Parliament shall enact such laws as are necessary to ensure that children have the right to care and maintenance as is necessary for their development from their natural parents, provision from their parents' property, protection from exposure to physical or moral hazards, protection from work that affects their health, education and development, children should not be subjected to torture, inhuman treatment, forced labour, degrading treatment, or punishment, be deprived of medical treatment, education or any other social or economic benefit by reason only of religious or other beliefs".

All these provisions are taken up under the Children's Act 1998 (Act 560) which provides in the interest of freedom of expression under Section 11 that "no person shall deprive a child capable of forming views the right to express an opinion, be listened to and participate in decisions which affect their well-being, the opinion of the child being given weight in accordance with the age and maturity of the child".

Flowing from this, Section 38 of Act 560 provides among others that a child shall have the right to legal representation at a Family Tribunal, that a child shall have the right to give an account and express an opinion at such a tribunal, that a child's right to privacy shall be respected throughout the proceedings of such a court, that the right of appeal should be explained to the child, the parent or guardian.
 
Moreover, no person shall publish any information that may lead to the identification of a child in a matter before a court, except with the permission of the court, and anyone who contravenes this commits an offence and is liable on summary conviction to a fine not exceeding GH¢500 or imprisonment for a term not exceeding one year or both.

Children are seen as the most valuable assets of any nation. Therefore if the future of our country is to be secured under strong democratic principles, then the media do not only have to provide for the needs of children, but, more important, protect and safeguard their interests. They must be trained to have open minds, tolerant and humble.

Children equally constitute a vulnerable group in society because they are weak, dependent and often do not understand or appreciate social developments.
 
That is how some unfeeling bestials manipulate, abuse and misuse children to cause mayhem, or havoc, a dreadful thing which makes monsters out of innocent children and undermine their healthy and productive development.

In all matters relating to children, the objective is to uphold the best interest of the child. This is emphasised under Section 2 of Act 560 which provides that "the best interest of the child shall be paramount in any matter concerning a child" and that "the best interest of the child shall be the primary consideration by any court, person, institution or other body in any matter concerned with a child."

Thus, when it comes to the matter of the child, the interest of that individual must over-ride that of the public. Children must thus be treated in the media with decorum and the highest respect.
 
 That is why some of us have never relented in our opposition against the Ghana Education Service and the Ministry of Education on the denial of BECE candidates of a second chance. We would fight until that becomes a reality.

Policies developed by the National Media Commission enjoin the media to protect the identity, privacy and reputations of children. Moreover, materials likely to adversely affect the sensitivities and sensibilities of children are to be avoided.

Under the Print Media Guidelines, journalists are enjoined not to "interview or photograph a child on subjects involving the welfare of the child or any other child in the absence of or without the consent of a parent or other adult who is responsible for the child".

Again, children are to be protected from unnecessary intrusion and must not be photographed at school without the permission of school authorities, that children deserve privacy irrespective of the status of their parents and where material about the private life of a child is published, there must be a justification for publication other than the fame, notoriety or position of the parents or guardians. Children are not to be enticed with money or any other inducement for information that will compromise their welfare.
 
The media are not to identify children who are involved in cases concerning sexual offences, whether as victims, suspects or witnesses, and that the word incest must not be used where a child victim might be identified with care taken such that nothing in the report identifies the relationship between the accused and a child.

The Code of Ethics of the Ghana Journalists Association equally mandates the media to "protect the rights of minors and in criminal and other cases, secure the consent of parents or guardians before interviewing or photographing them".

Similarly, under its Broadcasting Standards, the National Media Commission enjoins the media to ensure that programmes with adult content, such as sexually explicit scenes, blasphemous language, obscenity, extreme violence, gory pictures and images which are likely to affect children are not broadcast during periods that children are likely to be watching or listening.
 
It is also provided that Ghanaian folklore, culture and values should be promoted whilst issues dealing with fatalism and superstition must be handled with caution in order not to pervert the thought processes of our children.

Further, the media are restricted from any advertisement which exhorts children to purchase or ask parents to purchase certain services or items and that "no product or service may be advertised and no method of advertising should be employed which takes advantage of the natural credulity and susceptibility of children".
 
Children used in advertisements must take roles which portray them as well mannered and behaved, not be heard in advertisement for alcoholic beverages.

The media also have a duty to fight to arouse support against customary practices that affect children, such as the Trokosi, where young girls are pledged into servitude and bondage to atone for the misdeeds of families and relations.
 
It is same in the fight against female genital mutilation.

Similarly, the media must resist cultural practices which deny girls education, including betrothals, or seek to prevent children from enjoying food items that are essential for their growth, such as the eating of eggs or meat, on the spurious claim that they would grow to become thieves, as against the scientific fact that children need such food items in their formative years.

The more the media focus on such issues, the greater the attention and resources that could be devoted to eliminating them.
 
There is thus nagging problem about children and health, where some parents, for religious reasons, deny their children access to health care, including immunisation.

The media have a responsibility to bring these provisions as well as provisions under the Children's Act 1998 (Act 560) into the public domain to raise awareness of their existence, abuse and the need to give meaning to them to complement the saying that children are the nation's future.
 
They also have the obligation to inculcate in our children the necessity for responsible behaviour.
The media must be concerned with the growth of children into responsible well-educated and mannered adults.
 
Therefore issues which affect the education of children, both material and human, must be highlighted. Similarly, when children take the law into their own hands, especially within educational institutions, act arbitrarily and resort to violent demonstrations, such acts must be condemned.

At another level, the media themselves serve as models for children. Children pick a lot from the media by way of language and convictions on issues.
 
 In this regard, media personnel have to demonstrate a strong commitment towards the truth, objectivity and credibility.
 
The media must use language in the formal sense and be civil and decent. The grammar and constructions, as well as spelling must be accurate and standard in whatever language is used in the communication process.

It is always important that we learn to respect the views of others, even when we strongly disagree with them.
 
We should never attempt to denigrate any person for whatever gain. We must fight for the observance and respect of fundamental human rights and the rule of law.

In our efforts to inform, educate and entertain children, we must avoid over-emphasis on fatalism. The use of ghosts and the supernatural must be reduced.
 
We must teach children to appreciate that hard work pays and that our destiny lies in our own hands.
 
We should not leave them with the conviction that they are helpless in their destiny as Shakespeare puts it through King Lear thus, "As flies to wanton boys are we to the gods; they kill us for their sport".
 
We must rather teach them to acknowledge responsibility for their actions as put forward in the same drama per Edgar, that "the gods are just and of our evil deeds; make instruments to plaque us".

Above all, it is the duty of the media to expose our children to science and technology and enable them to appreciate the aspects of our culture which establish our identity, rather than copy blindly or hold as superior, foreign cultures and beliefs.

• This was a paper delivered at the annual Children's Easter School organised by Child's Rights International at the Sports College, Winneba.

By Yaw Boadu-Ayeboafoh