We'll Continue NPP's Good Policies — DFP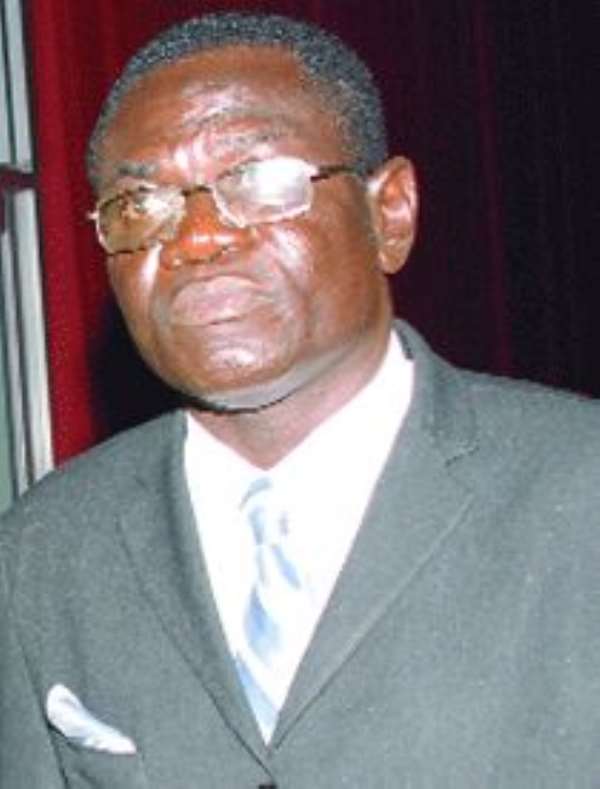 A government of the Democratic Freedom Party (DFP) will continue with the good policies of the NPP administration, particularly the National Youth Employment Programme (NYEP), the flag bearer of the party, Mr Emmanuel Ansah-Antwi, has disclosed.
He said a DFP government would, however, improve upon the "laudable programme" to make it more sustainable, attractive and beneficial.

"Many of our policies are good but what we need as a country is right leadership, enforcement and implementation," he told the Daily Graphic.

Mr Ansah-Antwi said Ghana needed an integrated approach to development with no leakage leading to corruption, abuse of office and non-performance.

In his maiden interview with the Daily Graphic, the DFP flag bearer, who is also an Integrated Marketing and Communications Consultant, said that Ghana needed to get a data of every citizen for proper and effective development planning purposes.

He noted that youth unemployment had become the bane of many governments and gave the assurance that a DFP government would give its attention to job creation to cater for the many school leavers, both at the secondary and tertiary levels, who were jobless and roaming the streets.

He gave the assurance that more innovative ways of job creation such as having youth brigades, as well as revamping the co-operative associations, would also be developed.

"My interest is in the youth and I want to lead this country so that each and everyone could meet their physiological needs — food, shelter and clothing.

"In broad terms I am looking at self-sufficiency in this country because a healthy people is a healthy nation," he told the Daily Graphic.

He said people should get basic needs at their disposal to become self-confident and capable of competing in the global economy.

"We must not be seen as a back bencher, because Ghana has both the human and natural resources to efficiently compete globally," he stated.

Mr Ansah-Antwi was also critical of the socio-economic and political systems and structures bequeathed to the country by the colonial rulers.

He argued that those systems and structures had outlived their usefulness and "we have to overhaul them to meet current needs and trends".

He particularly mentioned that the public administration, the civil service structures, as well as the educational system, were not helping.

"It is time we devote our time to technical and vocational education so that we can produce human resource that can fix the problems of the country," he stated.

He gave the assurance that the DFP after its congress was more united and would fight to win this year's presidential and parliamentary elections.

Story by Kobby Asmah