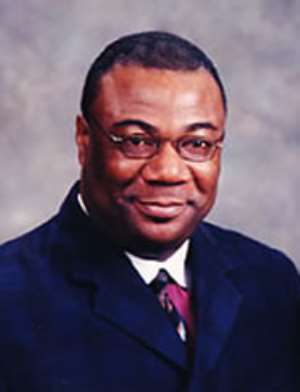 Some members of the Christian Action Faith Ministries in Accra have expressed worry at the decision of their founder to marry again.
They say they are worried about the public image the decision will give to the church.
A leading member of the church, Pastor Ben Agyianor told Joy News that "the church is concerned" especially about the impact the decision will have on members of the church.
He said the work of the family life department of the church was being strengthened to deal with any repercussions.
The founder of the church, Archbishop Nicholas Duncan-Williams got married over the weekend to an international consultant, Rosa Whitaker in the United States.
This followed his decision some few years ago to divorce his wife, Francisca to whom he had been married for 26 years.
The marriage has attracted huge controversy with many exercising caution in condemning it apparently due to the stature of the Archbishop.
According to Luv FM's Yaw Angsu-Gyeabour, however, some men of God in the Ashanti Regional capital Kumasi have condemned the act.
They said Archbishop Duncan-Williams could have done more to save his marriage.
According to them the act was a bad example for the church.