Stop Jerry John Rawlings NOW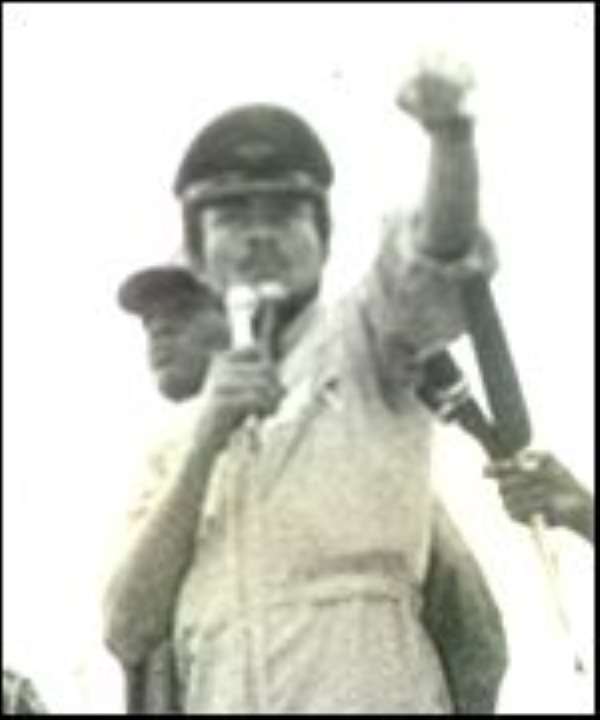 What is this despotic behavior being displayed by Rawlings? Why does he have to fire Victor Smith and James Victor Gbeho (Modernghana.com, April 18, 2008) because they supported a candidate not of his personal choice as Attah Mills's running mate. Let it be clear, Rawlings does not equate NDC and does the NDC equate Rawlings either. NDC is bigger than any individual in the party and, of course, it is bigger than Rawlings despite the fact that he is the founding father. If he cannot play by the rules of democracy within the NDC, and allow diverse views, opinions, and actions how can he play by the rules at the national level and manage Ghana for the benefit of all Ghanaians? This means if he manages to send only those he endorses and the NDC wins he will expect those in power to do his bidding or risk getting fired. We cannot put the welfare of Ghanaians at the behest of one person's will if he cannot be a group player.
NDC is made up of a cross section of Ghanaians who have joined the party since its founding by Rawlings. What Rawlings must accept is that most of the members are more level headed, intelligent, sober, and patient than he is, except that Rawlings is more brash, brutish, bullish, and arrogant than most of the members. Rawlings should understand that we do not live in an animal kingdom, and, therefore, we do not live by rules of the jungle, where animals survive by using brute force instincts to survive. We human beings live by reasoning, consensus, and trade-offs. If he cannot debate or dialogue and reason with others, he must quit the party. If he cannot take the heat, he must get out of the kitchen. The other members must stop playing chicken to this man and stand up for what they believe in. Bravo Professor Attah Mills, bravo John Mahama, bravo Victor Smith, and bravo James Victor Gbeho for standing up to a dictator. These are the musings of a devout member of the National Democratic Congress Party (NDC) who truly believes in democracy an plurality of opinions and beliefs.
Kwasi Asamoah, New York.