Amoabeng Ghana's Most Respected CEO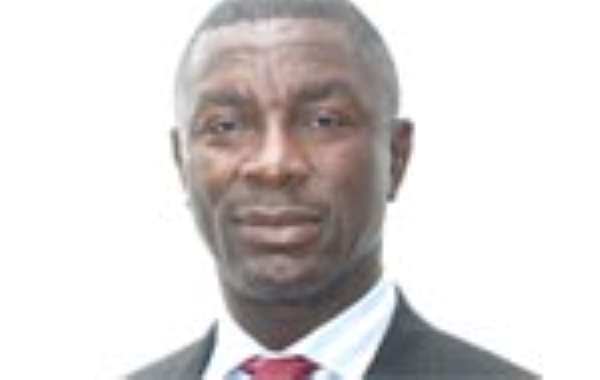 Prince Kofi Amoabeng, Chief Executive Officer (CEO) of Unique Trust Financial Services was adjudged by his peers as Ghana's Most Respected CEO for 2007 at the maiden award ceremony held over the weekend.
Mr. Amoabeng steered Unique Trust from a small institution to a powerhouse today- undoubtedly the leading non-bank financial institution in Ghana.
He won the award ahead of Ken Ofori Attah of Databank, Margaret Mwanakatwe of Barclays Bank, Peter Osei Duah of SIC Insurance Company and Charles Cofie of Unilever Ghana, who all placed in the first 10 of the award.
Ten companies were awarded with Databank, a financial services company, emerging as the overall winner of Ghana's Most Respected Company 2007.
Albert Essien, Executive Director, ECOBANK Transnational Incorporated, who was the guest speaker, said good corporate governance went beyond mere compliance with regulatory and legal requirements.
It involves fairness, transparency, provision of sufficient information and balancing the profit motive and the rights of other stakeholders, he added.
Mr Essien said for effective governance, there was the need for a change in attitude and practice while at the same time problems such as the poor regulatory environment, weak legal system and corruption must be resolved.
The awards were instituted by PriceWaterHouseCoopers, an accounting firm, in collaboration with Business and Financial Times newspaper to motivate companies and Chief Executives who had performed creditably in areas of good corporate governance practice, leadership style, social responsibility and excellent business culture among others.