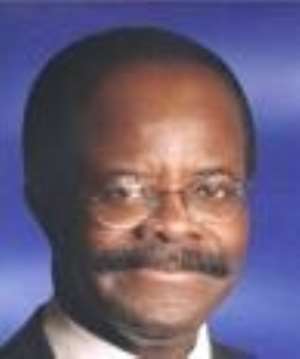 International Convention People's Party Forum (ICPPF)
Congratulates Dr. Kwesi Nduom.

Motto: "Serve Ghana Now"
Fellow Comrades, we salute you for the good work you have done for making the congress a reality. We say Ayikooooo to you all. Your success has been achieved through hard work and unity. However, as the aim of CPP lies in unity, a unified purpose, policy and action for progress and the development of Ghana, so lay the strength of the un-progressive forces in our disunity. "And--unless we find a solution to this obvious and very powerful threat i.e. dis-unity with a united front and a proper policy for the development of our country, the strategy of the un-progressive forces will be to pick us up and destroy us one by one". (Prince Aidoo).
The political discontent since 24th February 1966, the tribal dispute, the military coups, the corruption, the poverty, the sickness in Ghana today, is a testimony of our incapability to develop our country in love and in unity.
Against the above background, I am privileged on behalf of my colleagues to extend our greetings to Dr. Kwesi Nduom and the rank and files of the Convention People's Party for making it possible for the national congress a success. This can be termed as historical success that will make it possible for the party to unite the people once more and make the dream of Kwame Nkrumah's comes true. It is our hope that the new elected executives together with Dr Nduom, will all put behind them their differences and bring back victory in the 2008 elections.
As promised, we are ready to Support Dr. Nduom and his executives in whatever they intend doing for our country. The whole world is aware of Nkrumah's political vision for Ghana. And that is: "The Liberation of Ghana from the colonial rule". The on finished work is the total uprooting of neo-colonialism" thoughts" from Ghanaian leaders so that we can match forward for the total emancipation of our country.
It is our hope that in selecting Dr. Nduom for this task ahead has not been an easy thought. We hope that the delegates new why they entrusted this difficult task to Dr. Nduom to Lead the CPP tradition. They new that he is a leader without blemish, a leader with charisma, a leader who hates corruption, a leader with compassion for his country. Thank you very much comrades.
We the members of International Convention People's Party Forum, hope that you made a good decision without any prejudice, and voted for a candidate who possesses the above-mentioned qualities.
We congratulate Dr.Kwesi Nduom for accepting this challenge in such a difficult moment. We the executives of International Convention People's Party Forum will like to assure Dr. Kwesi Nduom and his executives, that we will give them our unreserved support when it comes to taken policy decision needed for development in areas like; policies on agriculture, education, science and technology, administration, religion, culture, law, politics, medicine, trade, economy, infrastructure, etc. with the help of our Diaspora expertise. We are out there to help Ghana. You are an expert; you can join us to support our country in its development endeavour irrespective of ethnic, gender.
May God bless you all. Good-luck. May God bless Ghana our motherland?
Serve Ghana Now
Supporters and prospective individuals seeking to join or support the International Convention People's Party Forum can contact the secretariat for further information. Home address: CPP Germany, Morse Street 5. 40215 Dusseldorf. Tel: 0049-211-3849790 or 0049-162-3524741. [email protected]
On behalf of ICPPF executives and members,
Organizers-ICPPF- Secretariat
Organizers:
Mr. Prince Aidoo-Germany ([email protected])
Mr. Kenneth Yanney-UK ([email protected])