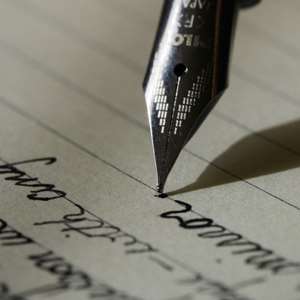 After some months of silence, the arch coup-maker is at it again. This restless and rebellious soul who seized power through the barrel of the gun and rigged two elections to further lord it over the people of Ghana has started kicking. Like an old lion, he thinks he can catch a prey.
Much as I don't want to be a spokesperson for the New Patriotic Party (NPP), it is a sacred duty for some of us to refer to the past in order to let the younger generation know better so that they would not be misled by people who think history has nothing to do in our contemporary politics.
Gradually, Angel Gabriel is becoming a self-appointed crusader against those who want to declare war on elementary truth.
Addressing a rally at Akatsi to outdoor new membership cards for the Ave-Avenor constituency branch of the National Democratic Congress (NDC), the master coup planner had this to say:
"There are no factions in Anlo; it is the NPP government which is rising against the people of Anlo State".
Accusing President Kufuor of being the brain behind the recent chieftaincy problems in the Anlo area, he said it was an attempt by the NPP to "desecrate the spirituality of the stool".
How sad!
Mr. Rawlings has so soon forgotten about the numerous chieftaincy problems which erupted during his tenure of office as Chairman of the PNDC for eleven years and President of Ghana for another eight years.
During his time we had the Nkonya and Alavanyo, the Techiman and Buoyem, the Ofuman, the Konkoma – Nanumba, Dagomba – Gonja, and of course the Peki chieftaincy disputes which left many innocent people dead and led to the destruction of prophets.
Was Rawlings behind those problems? What is this man telling us today?
When he spoke at the Tamale Secondary School and charged the Konkomba people to take over lands belonging to the Dagombas because no one brought land from birth, what happened later? Has he forgotten about the thousands of souls lost as a result of this misguided statement?
Oh, Mr. Coup-maker, don't rake our wounds when we are trying to forget the past and move forward as a nation. Hear him again: "If we lose our integrity, we will fail to protect this country from fraudsters and dubious characters".
Was this man not the one who came riding on the wings of probity and accountability and later grew Epicurean? By the time his tenure of office ended, who among his gang of fraudsters did he probe?
Where is Account 48? Tell me, Mr. Clean, where did you get money to school all your children in prestigious universities abroad? And what about the four bulletproof landcruisers you imported into the country?
Who paid for the jaguars and the speed boat? Where indeed did your wife get money to buy a Jacuzzi? And of course, what about your mansion at East Legon and the one in Britain?
No, big boy we have wised up this time around so put up or shut up over there!
A few years ago, Rawlings told Ghanaians that the soldiers were only showing President Kufuor "funfool respect".
Today he says President Kufuor's government has succeeded in corrupting the military and police. "Eh, akoa wei paa"!!
When people say we should leave Rawlings to swim in his folly, I do not buy the idea. He started something like this when Limann was in power.
He accused Limann's government of being corrupt, incompetent and tribalistic.
Before we could blink an eye, he came storming with some drugged and drunken soldiers to usurp power and turned the apple cart upside down.
Because the military today has refused to go along with him due to the congenial atmosphere at the barracks, the man is barking. He thinks people can be fooled all the time. Today's soldiers are different from the soldiers of Rawlings' era.
Our soldiers look around and they see their colleagues who helped Rawlings to maintain power living in penury while Rawlings and his family swim in suspected ill-gotten wealth.
They have refused to play ball because they have wised up. That is why Rawlings continues to spit fire.
However on a more serious note, the handlers of Rawlings are not doing him any good. Instead of telling him to stay away from Atta Mill's campaign, they allow him to continue polluting the air.
As it stands now one cannot fail to believe that when Atta Mills is elected to become the president of Ghana, Rawlings would remotely control him.
Atta Mills might decide also to "open up" for Rawlings to launch yet another coup and plunge the nation into chaos one more time so that he would have the opportunity to murder his perceived enemies.
These are genuine fears of the people and a disadvantage to Egya Atta's campaign efforts.
I really pity Atta Mills. Anytime Rawlings goes out to bat for him, it makes the law professor look like the batman. After all, apples don't fall far from the tree.
Because Mills has continuously refused to keep Rawlings at arm's length, somehow it has become hard for us to see Mills without thinking of Rawlings. And Rawlings has a sordid past that will always haunt the law professor.
Nevertheless Egya Atta must not be blamed, because he never dreamt of becoming even a minister in Rawlings government until Arkaah rebelled and stormed out.
He also knows what happened to Arkaah and would not like to experience the same fate now that he is sick.
Arkaah was not sick when he was beaten up by Rawlings, but looking at the physical condition of Mills, he would not survive the thrashing if Rawlings applies his bare knuckles.