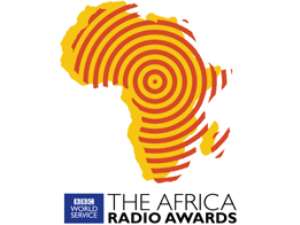 Ghanaian-born BBC producer and presenter, Komla Dumor, will host the first ever BBC Africa Radio Awards final ceremony on 26 May 2007 in Nairobi, Kenya.
"I can hardly express how happy I am to be hosting the BBC Africa Radio Awards," says Komla. "I started broadcasting in Ghana when private radio was new, and I know first-hand the positive impact is has on a nation. It informs, educates and entertains and overall it changes people's lives.
"The BBC is an excellent standard for broadcasting, and I think the Awards will encourage many presenters and stations to aspire to and achieve high quality programming that will enhance the experience of their listeners and contribute positively to their communities."
Komla's first love was medicine and he studied for four years to become a doctor. Later when he was studying Sociology and Psychology, Komla's sister encouraged him to apply for the new job of traffic presenter on Ghana's leading commercial radio station Joy FM. To his surprise he was hired, so instead of saving people's lives Komla was now saving people's time on the streets of Accra.
Joy FM loved the funny, unique way Komla delivered the traffic news and before long he was hosting the much sought after Joy FM breakfast show which he went on to present for nearly a decade. He says: "I have many special memories from my time with Joy FM. Communicating with my fellow Ghanaians gave me great joy and they would often tell me they appreciated the issues I discussed on air. I find ordinary people with amazing stories are often more fascinating than celebrities and big name politicians.
Komla joined the BBC in 2006 and now presents Network Africa, the BBC's flagship interactive English-language programme for Africa. He regularly travels to Ghana to bring special reports including the recent Ghana at 50 celebrations. He also hosted a special debate programme at the British Council in Accra discussing local issues and encouraging young Ghanaians to take part in an exciting new journalism competition called BBC NewsMaker. "Like the BBC Africa Radio Awards, BBC NewsMaker helped us identify new, young talent and bring exclusive stories from Ghana to millions of English-speaking audiences across the world."
In 2003 Komla was awarded Ghana's highest journalism award when the Ghana Journalist Association voted him Journalist of the Year for his investigation into public sector corruption. Komla, who holds a Bachelor's Degree in Sociology and Psychology from the University of Ghana and an MPA from Harvard University, also enjoys public speaking and was a guest speaker at the Royal Society of the Arts in London, where he delivered a lecture on Power Corruption and Governance.
The BBC Africa Radio Awards celebrates the excellence of radio journalism across Africa. The finals will be held on Saturday, 26 May 2007 at the Safari Park Hotel in Nairobi Kenya. The show will be staged by leading show producer Jan Malan with live performances from Nigerian rapper, 2Face Idibia, South African vocalist, Thandiswa Mazwai and Kenyan new comer, Valerie Kimani. Trophies presented will recognise the best Radio Station of the Year, New Radio Station of the Year, News Journalist of the Year, Sports Journalist of the Year, Local On-Air Campaign of the Year, Interactive/Talk Show of the Year and Young Broadcaster of the Year. Further information is available online at bbcworldservice.com/africaradioawards.
Komla Dumor is available for interviews and images supplied upon request
Ends
For more information please contact:
Christine George, Assistant Publicist, BBC World Service
+44(0) 207557 1142; [email protected]