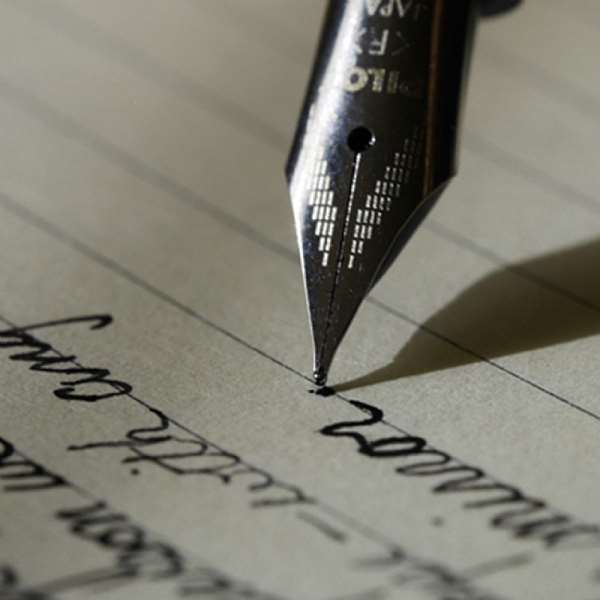 "Only the best is good enough for Africa…My people of Africa, we were created in the image of God, but men have made us think we are chickens, and we still think we are, but we are eagles. Stretch forth your wings and fly! Don't be content with food of chickens".
Dr J E Kwegyir Aggrey.
When, at dawn, 50 years ago on Independence Day, Kwame Nkrumah uttered the following memorable words, "A greater than Aggrey is here!" few considered that statement a hyperbole. Admittedly, Nkrumah had had some ground prepared for him by yesteryears' freedom fighters, and by the Big Five who invited him become the Big Sixth, to lead the struggle for Independence, but the way he rallied the population to achieve the seemingly impossible, namely the translation of Colonial Gold Coast into Self Governing Ghana, placed him in the history books. No mean Feat! However, the mere fact that Nkrumah found it necessary to link his achievement to the name of Kwegyir Aggrey, howbeit subordinatively, proved that he, Kwame Nkrumah, held Dr Kwegyir Aggrey in the greatest esteem.
Mount Everest
If, to Ghanaian eyes, Kwame Nkrumah now considered himself justifiably as Mount Everest, then Kwegyir Aggrey had been delegated to the Second Highest Peak in the Himalayas of national and international esteem. Inspiration-wise, however, Kwegyir Aggrey has no rivals, in my opinion. For, while Kwame Nkrumah inspired nations, Aggrey inspired nationals, including Kwame Nkrumah himself when he was a student at Achimota College. Read on, and see whether you agree with me.
New African Survey
The highly respected London-based international journal, New African, with a worldwide readership of more than 200,000 published the results of a 12-month long survey regarding who the readers thought were "THE 100 GREATEST AFRICANS OF ALL TIME". The Editor asked readers to state why they voted as they did. Commenting on the votes, and the attached reasons showing why they voted as they did, New African's brilliant Editor Mr Baffour Ankomah, had this to say: "The total shows Nelson Mandela as your No. 1 Greatest African of all time, followed closely by Nkrumah …" but, Ankomah went on to say that in certain respects "the results are disappointing" (New African August/September 2004, page 14). Readers had voted 5 Ghanaians, 2 dead (Yaa Asantewa & Kwame Nkrumah) and 3 living (Kofi Annan, Abedi Pele, plus one other - myself) in their list, giving their reasons for their choice – reasons that were also published alongside the order of merit. As I read the list I shared Baffour Ankomah's disappointment, and I immediately wrote a letter to the Editor, which was published in the very next issue, October 2004, page 4.
Aggrey Of Africa
I was very surprised to find my name among the "100 Greatest Africans of all time". I was even more surprised that Aggrey of Africa was not mentioned at all, which made me agree totally with your comment (New African August/September 2004) that, "in certain respects the results are disappointing".
I would want to make two pleas: First, that my name be replaced by that of Dr James E K Aggrey and, secondly, that you allow me to write an article for a subsequent issue of New African, which could not only help your readers world-wide realise why that great man was called "Aggrey of Africa", but also make those who kindly voted for me forgive my suggestion that I be replaced by somebody else.
Felix I D Konotey-Ahulu, London, UK
On page 50 of the same October 2004 issue of the magazine, the Editor managed to publish my article much of which is reproduced here around the date that a plaque is unveiled at Anomabo in honour of Dr Kwegyir Aggrey and others who made Ghana proud.
The man Kwegyir Aggrey
I don't know who first gave Dr James Emman Kwegyir Aggrey the title "Aggrey of Africa" but he was an early 20th Century phenomenon. I first heard of his name from my father many decades ago. Aggrey was born a mere 15 miles from Cape Coast, at Anomabo, in Ghana on 18th October 1875. His father was Prince Kodwo Kwegyir, chief linguist in the court of King Amonu V of Anomabo, and his mother Abena Andua, was a princess of Ajumako. Aggrey's father was also an expert goldsmith.
At 22, Aggrey left for the USA to pursue further studies. Racial prejudice, known then as "Colour Bar", was at its worst, and he went to "Negro" Colleges. The Americans were surprised at his knowledge of English. A Mr H E C Bryant was to remark: "He is dark as dark, but very few in America can use English as he can".
Aggrey took his Masters in 1912, and was soon awarded a Doctorate of Divinity by the Hood Theological Seminary. His sermons amazed white and black Americans alike. He had married Rose Douglass, an African American of Portsmouth, Virginia, on November 8 1905, and they had two girls and two boys [Abna, Kwegyir, Rosebud, Rudolph]. Orison Rudolph Guggisberg Aggrey, the last born became a diplomat in the U S Foreign Service and worked in Senegal and Romania.

Phelps-Stokes
One American lady, Miss Caroline Phelps-Stokes, in her Will dated 1909, bequeathed $1 m (a huge sum in those days) to Trustees to be used mainly "on the education of Negroes, both in Africa and the United States, North American Indians and needy and deserving white students". Commissioners were appointed to do the groundwork, and Aggrey was included among the all-white members. This enabled him to return to tour Africa twice in four years.
Wherever he went, Aggrey was in demand to speak, advise, and preach. He found the "Colour Bar" as vicious on his continent as in the USA, but he was remarkably equipped to deal with it. In the Belgian Congo, the governor left him out when he invited the Commission to dinner! In Angola, when Aggrey saw the treatment of the Portuguese masters to labourers in the forced labour gangs, he wept.
South Africa
In South Africa alone, Aggrey addressed audiences 120 times. On one occasion when the hall was packed in Cape Town and Aggrey arrived, the white gate keeper refused to let him in. Calmly, and in a dignified voice, Aggrey said: "It is me they are all gathered to hear". Still the gate keeper was recalcitrant, while others filed past him into the hall, until the white chairman of the meeting, becoming anxious, rushed out to look for Aggrey. He discovered that he was being obstructed. Aggrey was given a standing ovation. But in Pretoria, when he was trying to board a train to lecture, he was pushed out. Even so he was offered two professorships on the spot; one at Fort Hare, and the other at South Africa College. People listened to him with amazement.
USA and Canada
Before the Second Phelps-Stokes Commission tour of Africa, Aggrey lectured both in the USA and Canada. His ex tempore lectures were followed by a series of questions, and once a Dutch South African minister shed tears of shame at the horrors of the race problem. It was during a lecture in Canada that Aggrey made one of his great statements: "Only the best is good enough for Africa".
Second Phelps-Stokes Commission
In January 1924, Aggrey sailed from New York for England to join the Second Phelps-Stokes Commission to go to the places in Africa where they had not visited before – Abyssinia, Kenya, Uganda, Tanganyika and Zanzibar, Nyasaland, Rhodesia, South Africa again, and the Gold Coast. After hearing him lecture on the second visit to South Africa, a white man exclaimed; "Damn his colour, the man is a saint!"
Fraser, Guggisberg, Aggrey
Aggrey turned out to be a great educationist, just as he had wished when he was young. By an amazing stroke of fortune, he met two great white men with whom he co-founded Achimota College in Accra, the Rev A G Fraser and Sir Gordon Guggisberg, the colonial governor. Rev Fraser wanted the best for Africa, while Guggisberg, rare among colonial governors, recognised the potential of the black man, and set about building Takoradi Harbour, Korle Bu Hospital, and Achimota College (now School). Rev Fraser was Principal, and Aggrey was Assistant vice-Principal. Apparently the Colonial Office in London objected to making a black man vice-Principal in a college which was originally called Prince of Wales College.
Aggrey's Vision of Co-education
It was Aggrey who persuaded Governor Guggisberg that the college should be co-educational. Aggrey said: "The surest way to keep people down is to educate the men and neglect the women. If you educate a man you simply educate an individual, but if you educate a woman, you educate a family". He stressed that education should encourage "original thinking, research, and also help to add to human knowledge…We in West Africa have proved that we can get the classics, theology, and philosophy. We are great masters in jurisprudence and dialectics. The question is can we turn such knowledge into the service of the common weal?"
Original Thinking & Character Training
Aggrey always held that the essential part of education was training the mind, encouraging good character, and being original. Aggrey could think on his feet. He was not a "by heart" man; this was what most amazed his audience, both white and black. Lectures brilliantly given could be thought to have been carefully prepared for the sole aim of making an impression, but come question time after the lecture, when he did not know what he would be quizzed on, and Aggrey was even more brilliant than in the lecture itself. His knowledge was encyclopaedic.
Co-operation in the right measure
Aggrey believed in co-operation which involved equality of opportunity. "It means that each side has something to contribute – something more than brawn on one side, brain on the other – to the well being of both". [Please read that again; I love it!] Hence his famous piano keys illustration on the badge of Achimota School. "You can play a tune of sorts on the black keys only, and you can play a tune of sorts on the white keys only, but for perfect harmony, you must use both the black and the white keys", Aggrey said. The co-operation he was calling for between whites and blacks was not that between an ass and its rider. I always like to think of his piano keys illustration as depicting what he (black key) and Fraser and Guggisberg (white keys) managed to achieve in bringing Achimota School about.
Aggrey's humility
The man's humility too is worth mentioning, as when he took his fellow Fante, Rev Anaman, by surprise by polishing Anaman's shoes when he spent the weekend with him. Once when on a sea voyage to South Africa, and the ship's white steward insisted on separating Aggrey from the white people by giving him his own table far away from every body, to the embarrassment of his colleagues, Aggrey later remarked: "They thought they were punishing me, but who else had a table all by himself?"
Aggrey's Ambition for Africa
Kwegyir Aggrey's burning ambition for his continent - which he described as enigmatic, pointing out its shape on the map as posing a question mark (?) – his burning ambition is demonstrated in the following story he narrated. Read carefully:
A certain man went through a forest seeking any bird he might find. He caught a young bird, brought it home, and put it among his fowls and ducks and turkeys, and gave it chicken's food to eat. Five years later, a naturalist came to visit the man, and noticed the bird. He said to the owner; "Look here, this is an eagle, not a chicken." The man replied "Yes, you may well be right, but I have trained it to be a chicken. It is no longer an eagle; it is a chicken though it is enormous".
Said the naturalist: "No, it is an eagle, it has the heart of an eagle, and I shall make it soar high to the heavens". The owner comes back with a retort: "No, it is now a chicken, and it will never fly".
They agreed to test it. The naturalist picked up the bird, held it up, and said loudly: "Eagle, thou art an eagle; thou dost belong to the sky and not down here. Stretch out thy wings and fly", and with that he hurled the bird up. The eagle turned this way and that, and then looking down, saw the chickens eating, and came to join them. The owner said: "I told you it is now a chicken". "No", said the naturalist, "This bird is an eagle. I shall come back and prove this to you". The exercise was repeated three times, with the same result. The bird always came back to feed with the chickens.
The naturalist returned yet again, chose a hill, and held the bird aloft, pointing it to the rising sun, and shouted "Eagle! Thou art an eagle; thou dost not belong down here. Thou dost belong to the sky; stretch forth thy wings, and fly!" The eagle looked round, trembled as if new life was filling it, and suddenly it stretched out its wings, and with the screech of an eagle, it mounted higher, and higher, and never returned. It was really an eagle, though it had been kept and tamed as a chicken!
"My people of Africa" Aggrey continued "we were created in the image of God, but men have made us think that we are chickens, and we still think we are, but we are eagles. Stretch forth your wings and fly! Don't be content with food of chickens".
Opening of Achimota College and Final Journey
Achimota School was opened in 1927, and Aggrey went to the USA lecturing and preaching, and completing a book in Columbia University. He fell ill on 30 July 1927 from meningococcal meningitis in New York, and died very quickly. Great lamentation was made on both sides of the Atlantic. Tributes included that of one his best friends, Dr Jesse Jones. The honorary pall bearers who carried his coffin were all white citizens of Salisbury, USA – a real token of Aggrey's influence in the community in those days of "Colour Bar".
Source of Immense Inspiration
His ability to inspire Africans, especially Ghanaians has never abated. There is an Aggrey House in Achimota, an Aggrey Memorial Chapel, and the country has an Aggrey-Fraser-Guggisberg Lecture series. There is an Aggrey Memorial School, a Kwegyyir Aggrey Annual Prize Examination at the University of Cape Coast, linked to the Personal Distinguished Professorship graciously bestowed on me when Professor Samuel K Adjepong was Vice Chancellor. We must never forget this man Kwegyir Aggrey. Going back to Kwame Nkrumah's statement "A greater than Aggrey is here", history has established him, Nkrumah, as great, judging not only from the blow he dealt Colonialism, but also from the way he made Black Diaspora proud. New African voters placed Kwame Nkrumah second only to Nelson Mandela, in their list of "ONE HUNDRED GREATEST AFRICANS OF ALL TIME" indicating that he was really great. But let me tell you, James Emman Kwegyir Aggrey is rather special. His chain of inspiration lengthens with time: Apart from inspiring Nkrumah himself, Kwegyir Aggrey inspired and taught D A Chapman Nyaho, who inspired and taught K B Asante, who inspired and taught me Physics in Achimota School – even me, who (I'm told) inspired my students, who in turn are inspiring their students. Thus Kwegyir Aggrey's inspiration chain progresses. His name is yet alive. Just GOOGLE Search the name "Kwegyir Aggrey" on the Internet, and you will find that the man still marches on.
Anomabo
It is therefore most fitting, as reported by Ghana News Agency on Jan. 8 2007, that "Memorial plaques to honour three heroes of Anomabo…for the great and exemplary contributions made to the country, would be unveiled on February 24, by President John Agyekum Kufuor as part of the Golden Jubilee Celebration of nationhood. They are Dr Kwegyir Aggrey, the visionary philosopher and educationist, George Ekem-Ferguson, the celebrated surveyor, credited with the survey of the area that became the Gold Coast, and Nana Amoonoo V, the Anomabo chief, who led other traditional rulers in the Colony to sign the Bond of 1844". We say "Ayekoo!" to the Anomabo Association and the Traditional Area, and to Paramout Chief and other Chiefs for bringing this to pass.
Gratitude of Kwegyir Aggrey's Relatives in USA
There are 4 surviving generations of Kwegyir and Rose Aggrey's relatives living in the USA today. Rudolph, the last of the 4 children is yet alive, and has one daughter Roxane Rose Aggrey who is not married. The middle children Kwegyir and Rosebud Douglass Aggrey had no children. Abna Azalea Aggrey Lancaster, the eldest of the childen of Kwegyir & Rose Aggrey, had three girls Raemi Rosemarie Lancaster Evans, Carol Aggrey Lancaster Meeks, and Harriet Azalea Lancaster Graves [Generation-3 from Kwegyir Aggrey & Rose as Generation-1]. Raemi, is married to Fred M Evans, and they have a son Fred and daughter Janine [Generation-4] both with 2 children each [Generation-5] – Janine & Guanah Davis' are Adria Marie & Lauryn Janine, while Fred & Evette Evans' are called Kristen Maria and Fred Junior. Abna's middle girl, Carol has a daughter Abigail who is married to Stewart Mitchell II, and they have just had another Generation-5 offspring, Stewart Mitchell III. Now, Harriet is married to Hubert C Graves, and they have a daughter called Meredith Patrice Graves. I took note that Carol's full name is Carol Aggrey Lancaster Meeks. Speaking to her on the telephone across The Atlantic, it was as if I felt the genetic acoustics of Aggrey of Africa percolating down the generations to me. They are all very, very, grateful that we in Ghana are remembering, in this our Golden Jubilee Year, our beloved (and their beloved) James Emman Kwegyir Aggrey and his dearly beloved Rose. So am I.
BY:Felix I D Konotey-Ahulu, Kwegyir Aggrey Distinguished Professor of Human Genetics, University of Cape Coast, Ghana