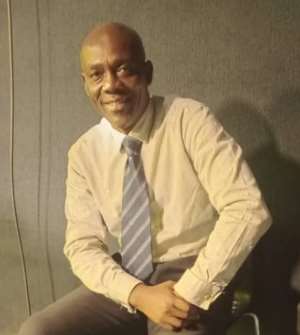 There comes a time; when we hear certain call, when we all must come together as one; when we all must join hands together and chase the craze out of our society, the horns that troubles our past credible society, our society that was once a cynosure of all eyes in the world; when we need to answer that question of how we descended to this despicable and deplorable state, the now laughing stock of the world without any iota of respect left within the fabrics of our nationhood. These reflections are more pertinent as it expresses the majority's mood at this present 63rd year of our national independence.
Nevertheless, let me extend my profound independent greetings to all Nigerians recognising that we are an independent nation though, still grappling with freedom from the clutches of anarchists, corrupt and deceitfully robed leaders. How else can one describe a leadership that is enmeshed in various forms of antithetical constitutionally accepted norms and values in terms of inconsistent and questionable backgrounds, international forgeries and scandals, felonious DNA, money laundry, narcotics involvements among other things.
Little wonder two of our supposed reputable independent institutions of INEC and the Judiciary recently shoved and spewed into our faces 2023 independence anniversary "gifts" that majority of Nigerians considered inimical to the sanctity of our constitution as well as diminishing further our sourly battered international reputation.
Concerning INEC, how could such an expected unbiased umpire saddled with the responsibilities of ensuring a credible, fair, just and widely acceptable election declared a winner when:
Election results were not transmitted in real time as promised and as entrenched in the electoral guidelines of 2022

Despite huge resources of over N300B deployed on the enhancement of various electronic devices like BVAS and IREV still by-passed and abandoned such devices;

In spite of claiming glitches in the election process like when a match is in progress, but as an unbiased umpire, there are accepted practices, norms and regulations that are sanctimonious to accommodating such glitches. As in a match of Lawn Tennis, whenever a sudden glitch of rainfall starts, the unbiased umpire is expected to immediately stop the game else s/he risks punitive measures if a winner is declared;

The constitutional provision of 25% votes in Abuja which has been interpreted and affirmed severally by eminent jurists of the highest court of the land – Supreme Court was jettisoned rather, INEC chairman relied on the supremacy of his own discretion; what a 63rd independent "gift";

There was an established glaring act of double nomination within the party that was declared the winner;

Our laws have a provision as it concerns established and confirmed criminals in loosing rights of ascension to elective positions within our federation; IGNORING this constitutional provision was another "critical gift" from INEC;

Majority of the electorates that threw behind them the ugly electoral malpractices of the past and avoided electoral apathy were still sleeping at the wee hours of the day the almighty chairman of INEC announced his perceived presidential election results - and many more.
Pertaining to the Judiciary as represented by the Presidential Election Petition Tribunal (PEPT), the expected arbiter and the presumed last hope of suitably acceptable conflict resolution adjudicator, the justice delivery was equally seen as another "spewed unwanted 63rd independence anniversary gift" to most Nigerians based on the perceived flawed methodology and constitutional frameworks.
Which of our constitution or electoral guidelines has given the INEC chairman the prerogative to collate and transmit our election results according to the chairman's wilful discretion? When has it become for our supposed eminent jurists to adjudicate outside our constitutional provisions on matters that are unambiguously constitutional matters?

Whereas, INEC affirmed experiencing glitches during results collation, why was it that, the jurists went outside the 2022 electoral guidelines to declare the prerogative of INEC's chairman's discretion in collation and display of results despite INEC chairman's pre-election assurances to the whole world of no going back on real time electronic results transmission – was it a case of the police defending an offender due to the perceived relationships between them in contrast to knowing how much money the government is spending on security; where then is our constitutional 'Doctrine of Legitimate Expectations'?

Again, when an umpire has duly affirmed glitches in a process like the given example of a Lawn Tennis match where an unexpected glitch of rainfall occurs and the umpire blatantly and discriminately declared a winner without following the laid down procedures, should the arbiter go ahead to affirm such an unprofessional and misguided act if there isn't any fifth columnist?

When has it become for a lower court like the PEPT to discard the precedence that has been laid by a superior court of competence? Why were no references made by PEPT to the earlier Supreme Court's rulings on the issue of 25% of votes in Abuja? Has there been an amendment(s) to that constitutional provision or another competent otherwise judgement to such declarations before now? What a "constitutional 63rd independence anniversary gift" splashed on the faces of many discerning Nigerians;

It is still a funny declaration to me for a jurist to assert as well affirm the intensions of a respondent over the provisions on sequential procedures as stipulated by the electoral guidelines of 2022 with the 1999 constitution of Nigeria as amended when the issue of double nomination of Shettima and ultimate disqualification were considered;

Of greater concern which should not go unmentioned was the pushing aside of the constitutional provisions as it concerns established and confirmed criminals in loosing their rights of ascension to elective positions within our political landscape. Senator Opeyemi Bamidele, the only witness to Mr Bola Ahmed Tinubu testified that, his respondent forfeited over $400,000US to the American government due to involvement in narcotics as well as money laundering. The current CJN Justice Kayode Ariwoola once ruled while a justice of the supreme court that, "there can't be forfeiture without criminality"; why then, did the jurists at the PEPT looked away on this? Can this be alluded to why INEC and APC said, anyone who is not satisfied with the election should go to court? Be careful for a thief who asked you to take him to a police station after stealing your properties.
Fellow countrymen/women, my 63rd independence anniversary gift is that, we all must join hands to liberate our nation from these political nihilists, anarchists and kakistocrats through:
Ensuring that our electoral laws and guidelines are fine tuned to embrace more devices towards electoral transparency;
Being more decisive on our constitutional sanctimony;
Fortification of our judiciary to depict as well rendering judgements that are truly independent from all forms of influence;
Making sure that our electoral processes and procedures were concluded before swearing-in all concerned;
Any seemingly and established compromised electoral officer(s) must be sent to jail;
Above all, we Nigerians must emancipate ourselves from this democratic slavery; if our political anarchists have a way of stealing and running away with our victory, we must equally develop a way of curbing this which is only through joint activism.
However, this year's broadcast won't be complete without a mention of our last elections' hero in the person of Alh. Abubarka Atiku based on the way he has once again portrayed himself as the enigmatic doyen of our contemporary democratic Nigeria. He has ever before now been showing a consistent and enduring democratic legacies within our national electoral fabrics of non-violence in the realm of Mahatma Gandhi's SATYAGRAHA of seeking social and political change through peaceful means that involves passive resistance, civil disobedience and the willingness to endure sufferings and hardships in achieving justice and truth.
These are unarguably all that Atiku personifies away from political boisterousness and hooliganism of always stealing victory and running away with it or killings, maiming with threats of packing bodies with body bags while dogs and baboons will be licking bloods on the roads if victory can't be stolen.
Nigerians must identify their 2023 democratic true heroes.
Happy 63rd independence anniversary without freedom.
Thanks for been there always, I remain sincerely yours
Dayo Kayode, PhD
Socio-Political Technocrat.
Ifako-Ijaye, Lagos.
08022624195 (whatsapp)
FB: Adedayo Kayode PhD
FB PAGE: Coalition of Nigeria Stakeholders Forum
YOU TUBE: Coalition of Nigeria Stakeholders Forum
TWITTER: @dayokayode22
Bottom of Form