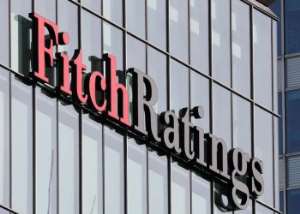 Fitch Ratings has affirmed Ghana's Long-Term Foreign-Currency (LTFC) and Long-Term Local-Currency (LTLC) Issuer Default Ratings (IDR) at Restricted Default (RD).
Fitch on February 21, 2023, downgraded Ghana's LTFC, IDR to 'RD' from 'C' due to a missed Eurobond coupon payment.
According to Fitch, Ghana has since made progress with official creditors for external debt restructuring, aiming to restructure $20 billion of external debt, including official bilateral debt, export credit agencies-backed commercial loans, Eurobonds, and non-insured commercial loans.
The Official Creditor Committee (OCC) has provided financing assurances, unlocking IMF board approval for a $3 billion three-year Extended Credit Facility.
Fitch expects an agreement between Ghana and the Official Creditor Committee (OCC) by the end of 2023 and treatment of private creditors' claims by mid-2024.
The IMF estimates external debt restructuring must amount to $10.5 billion in 2023-2026.
Additionally, Ghana seeks to complete the debt restructuring of local currency (LC) bonds held by pension funds, offering an extension of maturities in exchange for higher coupon payments.
Fitch anticipates this restructuring to be completed by autumn 2023.
-citinewsroom