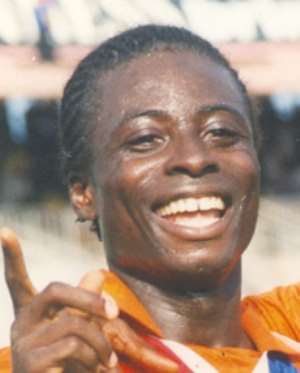 Two Accra Hearts of Oak players, Charles Taylor and Kwabena Boafo will on Wednesday go under the knife to repair their various degrees of injury.
Dr Philip Webster would lead a team of doctors to operate on the two players in South Africa.
According to doctors, Taylor has a partial tear in the anterior cruciate ligament and this has been exacerbated by minor injuries occasioned by continued physical action after the original injury.
The tear creates instability in the knee and he will have to go into rehabilitation for six months after the operation.
Boafo, who torn his meniscus goes under the knife at 7.30 GMT.
The defender is expected to be out of action for close to six to eight weeks.
The operation on both players is partly funded by former Asante Kotoko and King Faisal CEO, Herbert Mensah.
According to the allghanasoccer.com website, Herbet Mensah is bankrolling the players' medical programme in excess of $30,000 following representations made by his good friend, Alhaji Brimah, an official of Hearts of Oak.
The former Kotoko and King Faisal boss is reportedly absorbing 50 per cent of the costs of the surgery, rehabilitation and accommodation with Accra Hearts of Oak paying him the difference at a future date.
"It is difficult to turn down a request from a good friend. I will have done that for any good friend of mine irrespective of club affiliation," Herbert said.