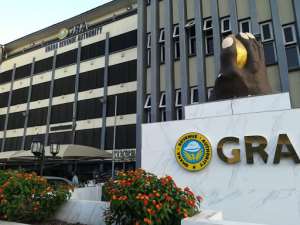 The Domestic Tax Revenue Compliance Taskforce of the Ghana Revenue Authority (GRA) has apprehended three wholesale shop managers operating in the North Industrial Area for deliberately refusing to issue VAT invoices to customers.
According to the GRA, these managers, who primarily import food products, have caused significant financial losses to the state by neglecting their responsibility to issue VAT invoices as mandated by the commissioner.
The GRA became aware of their alleged illegal activities after an official made purchases and discovered the absence of VAT invoices.
The deliberate evasion of issuing VAT invoices by these companies undermines the integrity of the tax system and deprives the state of the revenue it rightfully deserves, as stated by the GRA.
The GRA has sent a strong message that non-compliance with VAT regulations will not be tolerated.
-citinewsroom