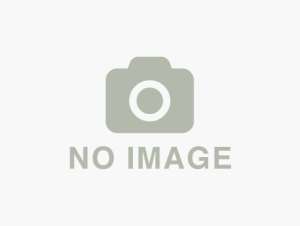 The ''International Defense Exhibition and Conference (IDEX) 2023 – Abu Dhabi'' will be held in Abu Dhabi from 20th February 2023 to 24th February 2023 under the patronage of His Highness Sheikh Mohamed Bin Zayed Al Nahyan, President of the United Arab Emirates.
IDEX 2023–Abu Dhabi Exhibition will be showcasing the world's defense and security industry in the MENA region (Middle East and North Africa) as well as demonstrating the latest technology across land, sea and air sectors of defense. IDEX 2023 is considered a unique platform and opportunity and platform for security and defense organizations to establish and strengthen relationships with government departments, businesses, and armed forces throughout the region.
Mersad Technology (Abu Dhabi) an Abu Dhabi based security, technology, surveillance and risk organization will be participating at the upcoming IDEX 2023 – Abu Dhabi exhibition as an exhibitor.
Mersad Technology (Abu Dhabi) specializes in the provision of security, monitoring and surveillance
technology-based solutions to governments and private sectors for homeland use, commercial use and civilian use, which are equipped with the latest technology. It manufactures and supplies advanced technological based security, monitoring and surveillance solutions from its Abu Dhabi based factory.
Mersad Technology (Abu Dhabi) customers are based mostly in the Middle East and North Africa (MENA), the Gulf region and Africa.
Solutions provided for security, monitoring and surveillance solutions include Homeland patrol (Border Patrol); Perimeter patrol; Event Surveillance; Traffic Management; Maritime patrol; Airport; Port; Oil & Gas infrastructure; Pipelines; Oil Rigs onshore and offshore facilities; Airspace; Private VIP Facilities and public and strategic national buildings/facilities.
In partnership with its global technology partners from Europe, Southeast Asia and the Middle East, Mersad Technology (Abu Dhabi) is a leading organization when it comes to innovative solutions.
Innovation is what Mersad does best as it innovates by using existing and advanced technology to solve risks, security and surveillance problems that faces our clients, including but not limited to government strategic assets, private companies, oil & gas installations, onshore and offshore oil rigs, pipelines infrastructure, airport facilities, airspace, port facilities and maritime infrastructures Our partnership with leading technology organizations has given us leverage to accessing competence, resources and technology that solves our customer's complex tasks.
At the IDEX 2023, Mersad Technology (Abu Dhabi) will showcase some of its innovative and technologically advanced security, surveillance and risk products to the world.