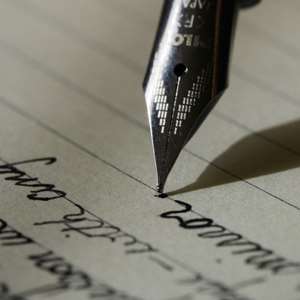 You get to know one with sacrifice, learning, servitude and celebrating them. Also by acknowledging their roles in your life.
As a believer God is your life and the life you ought to be.
John 17:2 Even as You have given Him authority over all flesh to give eternal life to all whom You have given Him.
(3) And this is eternal life, that they may know You, the only true God, and Him whom You have sent, Jesus Christ.
As a young person, I was told that eternal life was just a blessing in the future.But as I grew with studying the word I learned that it was even more. Or by grace I have come to appreciate that it involves even more.
Eternal life is divine life with a special function--to know God and Christ. It is this life we have been made or Christ died and rose for.
Every form of life has its function or simply what it's for. This the Holy Scriptures makes it very clear. The function of a dog's life is barking, the function of a bird's life is flying...
The function of the divine life is to know God. God and Christ are divine. To know the divine Person we need the divine life, Since the believers are born with the divine life, they ought to know and function in God and Christ's eternal life or being.
Hebrews 8:11 says that there is no need to teach any New Testament believers to know God. Why? Because every New Testament believer knows God. Our birth is by the divine power full of the Holy Spirit(Divine). Our birth is not by flesh to live by its (fleshy desires). We belong to God our Father and maker.
New Testament believers have the divine life, and the divine life is the life that knows God. We do not need to teach a dog to bark, because the dog's life has the barking function. Likewise, since we have the divine life, we do not need to be taught to know God, for the function of the divine life is to know God and Christ.
Hitherto, human beings are naturally comfortable to live amongst themselves or easier amongst their kind and not with animals/birds. So must they who are now born with the Spirit of God. Even though we've been made to live on the same planet, but must be guided by this principle.
This is the narrow path God has ordained for us from the moment we are spiritually born.
So if a born again (the divine inclusion life) does have to know God thru Christ. One ought to get closer to God. Our relationships faulted because we fail to learn to adjust to make it possible. Christ in God requires something from us ( read as follows....
Oh, that I may know Christ! We all may know Christ because we have the divine life, the life whose function is to know God and Christ.And submit to His power to transform, regenerate ,and draw us to Himself/faith.
Believers, hence we ought to know Christ and the powers which enables Him to retain or dwell in us with His daily eternal life supply. Thereby living in God's presence always 🙏.
"That, I and my Father will come and dwell in you and you in us". Believers, one will always cherish to live in a decent place (our residence). Especially, since our bodies have become God's temple and residence. It must be offered as living sacrifices and a fitting residence for the Creator.
It is not in our worship buildings( synagogue, auditorium, supermarkets or places we meet) to worship. But rather spiritually in the bodies of those who He bought with the blood of His Son to meet God's needs, purpose, will and economy/ plan. This is salvation!!!