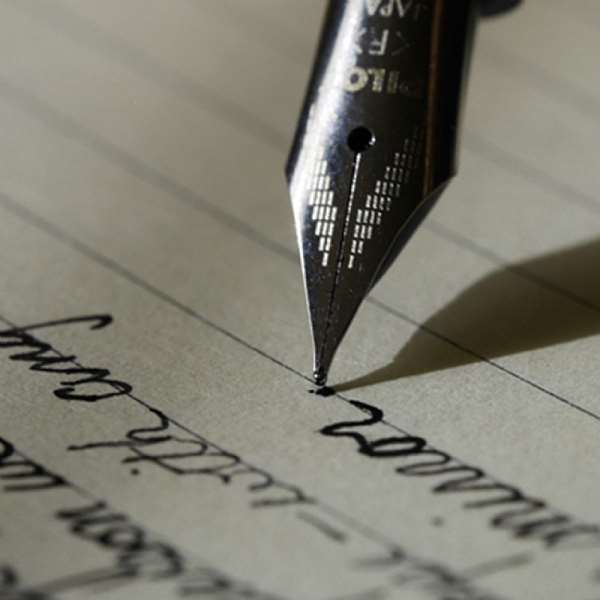 Author
I simply cannot help but talk about this… the growing incident of law abiding Ghanaians imposing curfews on themselves. How can I, when I keep hearing bitter complains about armed attacks.
Before you conclude that this topic is over emphasized read my raw accounts. Let me say though that if the government had decided to place a state of emergency or 'curfew' on the nation, we would all have protested loudly, but unfortunately we have to curfew ourselves.
Not too long ago, mobile phone theft rocked our country at all corners and even though the frequent activities of such thefts have rather increased, we have somehow relegated the problem to the background.
Akos and her friend were heading home from class at about 5pm. Naturally, there was traffic on the busy Madina route, so they were quite excited to get a ride to the nearest junction that led home. The two girls got out of the vehicle, thanked the Good Samaritan and stood on the junction waiting for a 'trotro' to show up.
Akos: I felt my handbag slipping off my shoulder and I would tug it back absent-mindedly. But the next thing I knew the bag was being yanked off my shoulder, I turned around quickly shrieking in pain. The mere sight of a wild looking guy grasping my bag terrified me so much so that I let go off the bag. It was such a terrible experience…of course I reported the incident to police and a few days after, my bag was found by a fruit seller who found my ID card and called me…but I still lost my new phone...'
This was when thieves would just scare their victims and steal their phones, wallets or handbags without physically hurting them.
Well, the new twist to the issue is that professional mobile phone thieves have improved their stealing skills. Now, look at this incident that happened a few weeks ago.
Adjoa and her boyfriend had just gotten down from a taxi and were heading home. This was around 9pm on the Haatso/Atomic main road where the traffic was just clearing. Adjoa said, as soon they paid the driver and turned to go, two rugged young men appeared from nowhere. One had a gun or at least it appeared to be a gun and the other had a knife.
They demanded for their phones; she willingly gave hers to them but her boyfriend hesitated. That moment of hesitation earned him a severe cut on his palm as the two thieves attacked him taking both wallet and phone. Adjoa said she didn't go unscarred; the guy with the gun slapped her and in a twinkle of an eye they were gone with her handbag as well.
"All I could think about was my documents and bank card… I simply burst into tears when I saw the blood gushing out of my boy's hand…"
Poor Adjoa…well this has happened to lots of people and now listen to this one:
Sister Salormey is a trader who buys goods from Togo and sells in Accra. According to her, she had decided to go on a trip one evening so she prepared as usual with her "Ghana-must-go" and money, and then went to the 'Aflao' station. She however changed her mind about the trip and decided to go back home as it was late.
'I dropped down from the 'trotro' and waited on my junction for the usual taxis that plied that road and that will take me right to my house. Five minutes later, one appeared and I joined. There were two men in the backseat and a woman in front but I didn't suspect anything. I became alarmed when suddenly, the driver swerved off the main road to a back road. I asked him why he was using that road but before I knew, the two men sitting by me started attacking me…I struggled and tried to scream but the lady in front came out as the taxi parked in some bushes… the lady put her hand on my mouth tightly. Each of the men held my legs apart whiles they took turns raping me. After that, they took my money and my phone and drove away leaving me in the bushes…I went to the hospital to check if I had contracted any disease…'
Now, you tell me if this is not one of the most terrible experiences to go through and this incident happened at 9pm in Accra. Can you imagine that?
It has gotten to the stage where Ghanaians are suddenly becoming conscious of the time they spend in town because of security issues. Gone are the days when Fuel Stations worked twenty-four hours a day. Now, because of the rampant robbery at gun point, many of these stations have 'curfewed' themselves. Is it not true that after 10pm, the only place you can buy petrol is at the Kwame Nkrumah Circle?
Do you remember the young shop attendant who was killed at the Unipetrol Filling Station at Legon in an armed robbery shootout in 2004? What about the one that occurred at the airport… you know what, the list is endless.
Of course, the Forex bureau, supermarkets and other businesses have learnt from such experiences that they have to 'curfew' themselves as well. So then, we can say that these businesses have justification for closing earlier than usual. Safety first, right?
Two weeks ago, Nii closed from work around 8pm and while driving home his car was crossed by a taxi. He was forced to stop and not only was he robbed but was also hit on the head causing him to be unconscious.
'They took my computer and its accessories from my car and two million cedis which I had just received from a client. But God was on my side because, a week later, a man called me saying that he was buying a computer from a guy and he saw my company data and contacts on the computer. He realized that it was a stolen item he was about buying so he quickly contacted the police…the three robbers were arrested.'
Let me break the grimness by telling you about this funny incident:
We all know that to live in Newtown or Nima means that one is likely to be smart or know how to defend oneself from criminals, c'est vrai? Well a young girl joined a taxi from Newtown in which sat two other men. Halfway, the man sitting beside her insisted that her side of the door was not closed properly even though she knew she had shut it firmly.
The driver said sister, you just put your hand through the window and close it from outside because my door behaves funny sometimes. Briefly distracted as she attempted to open and re-close the door, she felt a hand brushing against her hips…a few minutes later, she told the driver she wanted to get down even though that wasn't her destination. When the driver stopped, 'I knew exactly what had happened' said the girl as she narrated the story to a friend of mine. 'With one leg out but still sitting in the car, I demanded for my phone even though I didn't check my bag to be sure that it was indeed stolen.' The man in front said: what phone?
'I said give back my phone before I start screaming my head off!' So shocked were they that, the guy who had been sitting by me slowly gave me my phone and they drove away hurriedly.'
These are just a few of theft cases that I have personally had the opportunity to talk to the victims about. I believe that you have also either experienced these or have friends and relations who have had terrible experiences like these.
Do you realize that these days you and I have a habit of checking on our friends and relations after everyone decides to go home? Well, I certainly do have a habit of saying 'call me or flash when you get home' and I know I'm not the only one who does that. Sometimes I find myself saying 'keep your central lock on' etc. who can blame us when crime in this country have taken such a violent twist?

But the question is, for how long do we have to curfew ourselves in this country? How has the land of freedom gotten to this insecure state? What is the National Security body doing about these horrible situations?
You probably expect me to suggest solutions to these problems but I don't always believe that one needs to follow the protocol. The government knows what do about the situation; they are just not doing enough to put effective measures in place.
However, you and I can start developing the habit of keeping defensive elements in our bags such as pepper spray. In England, criminals stay away from old ladies because they know they are sure to get a dose of pepper in the eye.
Secondly, we could start taking our kids to taekwando, karate clubs for self defense purposes. This could especially be useful for girls.
Finally, let's desist from buying stolen goods or play the Good Samaritan by reporting people who deal in stolen items to the police.

'Esenam Writes' is written by Esenam Dumenu of the dailyEXPRESS newspaper. [email protected]