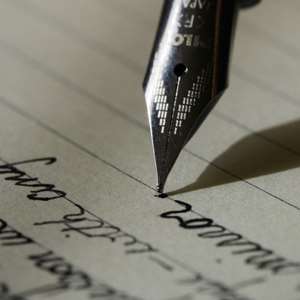 Any candidate supported by the church in Nigeria in 2023 will fail.This is as revealed to mme on the Mountain of Transfiguiration. In the Part 1 of this series released on the 26th of August, 2022, I gave the reasons as follows;
(1) Church leaders who have sold their ministry to Marine Spirits, slept with mammy water at bar beach Lagos, sucked occult woman's breast at Port Harcourt to grow their churches and finances, have lost the Spiritual Height to determine the fate of Nigeria.
(2) The Church is not in the picture. It is a captured entity. It is powerless, it has no candidate and anyone they claim to support, the Principalities will attack and pull down because they supped from the corrupt proceeds and fraternized with fallen spirits.
The battle for the Soul of Nigeria is between Moderate Islam, Mystical Islam, Jihadist Islam and Freemasons.
Buttressing further, since the church in Nigeria, despite prophetic warnings ver time, became a partaker of corrupt oot from corrupt public officials, they lack the spiritual authority to ascend the Mount of Transfiguration where the destiny ofnations are determined.
Due to the absence of strong representation of the Nigerian hurch in the Mountain of Transfiguration, the destiny of Nigeria in 2023 will be determined by the following bodies of spirits:
(1) Moderate Islam
(2) Fundamentalist Islam
(3) Mystical Islam
(4) Freemasons
The church has lost it. You cannot partake of the slice of cake of corrupt and occult politicians and come round to determine the trend of things.
In 2015 The Church supported incumbent Goodluck Jonathan. They prayed for him in every Sacred Altar in Nigeria, RCCG, Winners Chapel, The Lord's Chosen, Anglican Churches and many others and declared brimstone on anybody that thinks otherwise. At the end of the day he failed.
IN 2019 The Church (apart from RCCG) supported former Vice President Atiku Abubakar. Bishop Oyedepo, Bishop Kukah and Sheikh Abubakar Gumi reconciled former President Obasanjo to his erstwhile deputy. Simultaneously, all manners of prayers were marshaled to install Atiku as next president in 2019, and at the end he failed.
In 2023, The Church is following the same trajectory. Until the circumstances that made the church powerless is reversed, any candidate they put their insignia upon is headed for failure.
Rev Obinna Akukwe will not entertain any discussion on this subject matter until Februar 2023 when the results of the rottenness of the church will be laid bare, any candidate banking on their support will fail.
(Rev Obinna Akukwe , Activist, Columnist, @obinnaakukwe)