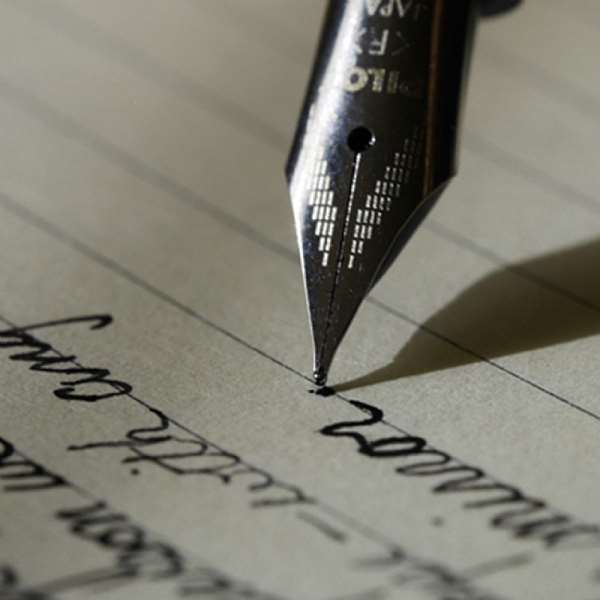 TOO MUCH BASHING WILL HURT OUR COUNTRY
In the midst of the various allegations that have been unearthed; the Hotel Kufour saga and a lady claiming to having an affair with the president of our country, many people who are not happy with what has transpired have been taking this issue too far like this has been the only incidents that happened in our country and needed much extensive coverage. Too much time has been spent on putting a spotlight on the issue. It has become a focus from one scandal to the next. This has even led to the ex- President Rawlings having a platform to celebrate his defunct June 4th. We are tired of it, it is boring and we need to see the good things happening in our country.
I totally and utterly agree with Mr. Ato Kwamena on his feature article "The Presidency Under Siege" where it cited "politics that is disrespectful, divisive, ethnocentric, tribalistic, full of hearsays without facts, and full of libelous statements. Sensationalism has become the order of the day."
He continues "We've become a nation driven by emotions. Needless to say that to a large extent these sensational stories are driven by a media who, whilst basking in the new unlimited freedom it now has, ignores the responsibilities that goes with the exercise of those same freedoms. What happened to the media crosschecking allegations before it publishes it?" The responsibility of the media was also touched on by H. E. Mr. Isaac Osei, Ghana's Ambassador to the UK recently at a fund raising dinner by the Kwahu Towns Association.
In my opinion any medium who knows the truth (properly investigated to get the result) and divert the cause of justice but rather focus on freedom of speech to do "dirty laundry" on the current government or any citizen for the sake of creating sensationalism is not healthy but rather putting us back and never going to make it. Some of us have taken our freedom of press and speech to a level beyond comprehension.
We have to be fair and ethical in whatever we do. One must criticize when there is a platform for it and also credit should be given when there is a platform for it.
I respect the fact that we have the freedom to unearth the bad practices of corrupt government officials and the fact that our voice should always be heard loud and clear. But while some of us criticize, we should also refrain from repetitive criticisms on the same stories and also touch on the good things going on in the country. .
There were many corrupt officials during the NDC regime but no one found out those practices because you need an evidence to proof a story and if there is no evidence, there is no case. Those who were found to be in any fraudulent acts were prosecuted. Too much focus of corrupt officials alone is time wasting.
Ghanaians need to hear stories about the good projects on-going, the schools that have been built, the roads that need constructed, the roads that have already been constructed. We need to put a spotlight on the machinery needed for farming in order to create our own food industry. We need to find creative and innovative ways to take our movie industry to a level of excellence; feeling the Hollywood vibe.
Let us give credit on what our President and his government are doing, our former President is the famous Ghanaian in the world and it is not a joke but he should use his expertise to guide the current presidency. Knowledge is power and priceless. I know he must be bitter about some of the corrupt practices beyond his imagination and I believe dialogue with the current government is better than reports of malpractice. The youth of today needs great Ghanaian role models to look up to for a better future. Not to be surprised with speech "dissing" the current government. When there is a room for criticisms, there should also be a room for the great things on-going in the country.
The President's spokesman, Mr. Kwabena Agyapong and other defenders of the government should always do better in defending our President on a daily basis regarding rumours, inuendos and baseless stories. Any allegation should be treated as a criticism. The Ghanaian populace needs to know his side of the story. Instead of going on the radio to discredit the opposition medium saying any allegations by them are lies. He should tell the people what probably happened. Where lies live, truth must be squatting, the two always go hand in hand. We need a better explanation why a story of that sort unfolded. It is painful when reports are circulating that probably never happened and explaining what he knows should help. The truth should counteract the lies. The populace will decide who is telling the truth.
I was so proud when I happened to be in New York, turn on the radio and tuned on to the famous WBLS, 107.5. Suddenly I heard a jingle by the renowned Don Dada of African and Caribbean entertainment, Radio Personality, Dahved Levy mentioning a group trip to Ghana and he mentioned Kumasi and also a spotlight given to the Kentle cloth. That particular jingle not only mentioned a group trip to Ghana but serves as an advertisement for our country as a hotspot for tourism.
We need to put more spotlights on great stories and at the same time unearthing the bad practices of public officials. Fairness, ethics, accountability should be the norm. The media is not the court house to judge guilty officials. We have a voice to criticize to send a message about the bad apples within the government but at the same time let us use the voice to commend the good works of those who are sacrificing and dedicating themselves to serve their country.
Credit should be given where credit is due. It helps all over us. Views expressed by the author(s) do not necessarily reflect those of GhanaHomePage.