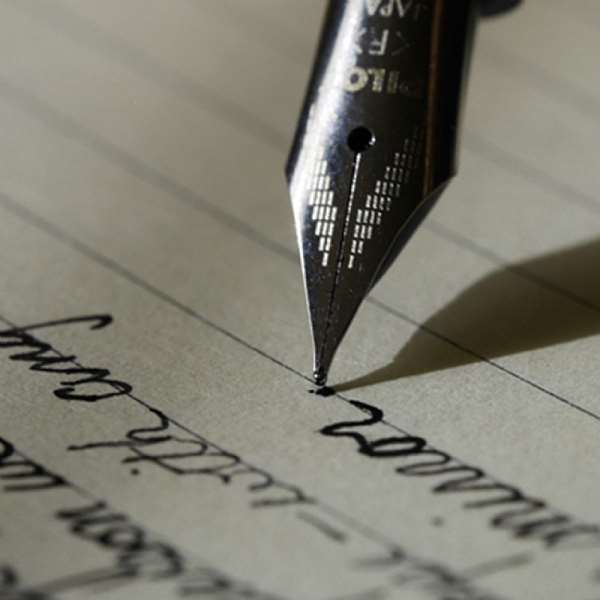 I am compelled to write a rejoinder to you with regards to the long article you wrote and had publicised on www.ghanaweb.com in the 30 September 2004 edition. First of all, I am really struggling to understand why you would descend to the same level of perhaps "gutter" language to "SAY IT LOUD" . I am also a bit baffled by your facts on the Akomadan stool. If the record has to be set straight, then I wade into the argument.
I don't know how well you know Akomadan, but the stool of Akomadan is not an Oyoko stool as you led your readers to believe. To be honest, this stool was created for Nana Kratia by Otumfuo Nana Prempeh I . Nana Kratia was then in the palace of the Asantehene and after an errand, ended up in Akomadan. It is thus not an Oyoko stool. If it were, why would they( Akomadan ) chiefs swear allegiance to Offinsohene and not the Asantehene and please don't tell me, it is because the Offinsohene is the paramount chief of the area. He might be, but then traditionally, it will be wrong for Akomadan to swear allegiance to him, but rather to the Asantehene. The lineage of those who should rightfully inherit the stool has also been a subject of dispute for a good 20 years ( if not more), but then I was glad to see someone ascend it, though like it leave it, he was not the right person, traditionally and historically and I will bet my last dollar on this. I was only happy because for the moment, the dispute had ceased and Akomadan seemed to have some peace. But guess what? It is starting all over again and you might want to know why.... the dispute is still not settled. I have all the details in a book that my father wrote but unfortunately couldn't publish before his death in 1998. It traces the lineage and maybe I should send the Asantehene a copy that may perhaps lay this whole issue to rest. I know for a fact that Otumfuo Opoku Ware II was privy to this as well and the book has not just been dreamt out of space but are based on researchable facts. I was not interested in it that much because Nana Akuamoah Boateng was on the seat and it amounted to some unified presence. He had a hard time, but at least there was a chief and that was the main thing as far I was concerned.
I must also point out that this is not the way to meddle with affairs or your comment about Kwaku Antwi doesn't help Akomadan one bit. When you start the "name-calling" game, don't be surprised to be called one or that your affiliates will be called one. For all you know, he may not be suitable as chief in your opinion, but he sure does on others account and if the Queen Mother has done her duty and Mr Boakye has been selected and possibly approved, what is your worry?? And how do you know the Akomadan youth aren't up in arms, as you are not on the ground?? I mean, come off it, you are definitely not in a better position to judge !!!. In fact what you are doing is very serious and very bad and dare I say, I don't think you have the people of Akomadan at heart. Building a Chief's palace isn't an achievement at all, because Mr Baah as he was known in private life had been a chief for a good many years. He only died last year and there had been no development that you can point to that he or any other chief or for that matter Minister ( My dad included) or MP had done. This is because of the crisis that had been suppressed at one time and then emerged at others and I don't blame them at all. As for the charge of selling things, even the same has been levelled at Rawlings, Kufour, Nkrumah and whoever comes to mind. This is not something to worry too much about or even if you had to answer, be so guttural about. Besides the Offinsohene cannot remove Gyasehene and I am prepared to argue this anywhere. I am going to write to the Asantehene for a clarification on this issue. Only the people of Akomadan in consultation with the Asantehene can remove the Gyaasehene, a seat created for Nana Afua Aforo. Nana Kwaku Afful's reason for not doing the presentation is well known to everybody in the town and yonder and has everything to do with the facts I stated earlier on in this piece. There is no need to remove a sub-chief because he disagrees with the selection process. He is entitled to his opinions. The best they could have done was to try and win him over. If Mr Boakye wants to be chief, I will suggest to him to use some of his influence as a citizen of Akomadan to make a lot of friends instead of enemies. I liked Nana Akaumoah Boateng very much but he had too many enemies. This is not where you want to be and what you are doing is to make more for Mr Boakye, something he doesn't really need, if he is to make the much needed progress. There are influential people like Dr Apraku ( Minister, NEPAD) and Dr. Grace Ababio ( Currently Ghana's Ambassador to the Netherlands) and they can help diffuse such crisis in a very civil manner instead of your approach.
Kwaku Afful and not "Afor " as you spelt it, was the Gyaasehene. I can't believe he has since been distooled and I am not party to any information supporting or opposing him, but can you see where this is leading??? Confusion here, confusion there and confusion everywhere. I don't know who the current one is now, but I would like to believe that this is only a recipe for chaos. Did you also know, that the present Queen Mother of Akomadan is not supposed to be Queen Mother anyway?? Well, if you did all well and good, but I know that very well, because the real Queen Mother is a very close friend of our family and when she relinquished, her mother took it and decided to become Queen Mother and this has gone down very well with the people of Akomadan, because she has been Queen Mother for many years, coming up to 20 if not already, what is most important, there hasn't been any reservations.
I am therefore appealing to your good sense to let the people of Akomadan work the process and right the wrongs of the past. They are the people on the ground, who know best, what is good for them. If Mr Boakye is meant to be Chief, then so be it, but in the nicest of terms and not in the way that has already began to surface. The Akomadan issue is very delicate and thus needs a delicate caseworker to work the case; People who have some experience.
As for the journalist who may have called your friend, uncle or relative names, he may have been writing what he had been told. It was kind of you to reply but your opening was way off the mark for an intellectual of your standing. I would only hope we let tolerance prevail and get the best person to ascend the thrones. Left to me, I would abolish the whole system and have a Mayor in place who is elected every 4 years. We are likely to get more out of him/her instead of the current state of affairs we now have.