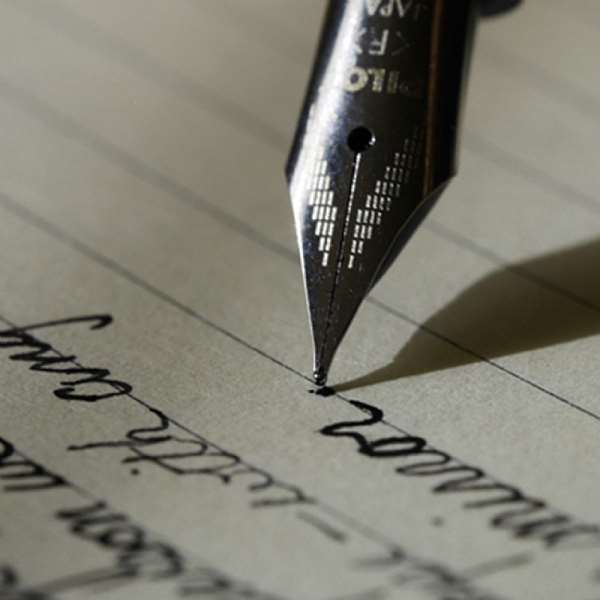 "We should never be satisfied as long as the Ghanaian remains a victim of the horrors of military and police brutalities. Captain Afrifa, Lt-Col Kotoka, and Lt-Col Ocran backed by Police ACP Harley, Police Commissioner A.K. Deku (now leading member of NPP),Police Commissioner Nunoo, Police Commissioner J.A. Yakubu (architects of the 1966 anti-constitution coup) their invited guest retired Lt-Gen J.A. Ankrah can be said to be responsible for our woes." Fellow countrymen, I know that the more I try to raise some pertinent issues about our situation in Ghana the more people try to celebrate my crucifixion. The New African in whose name I always speak will never stop talking until the living and the spirit of dead become used to hearing my voice.
What is unacceptable to me are the issues of mediocrity and the practice of condoning in glaring injustices in our society. There is nothing more painful to hear in this wicked world than the word "truth" itself. This is why many wicked minded people have tended to embrace "lies" in their daily lives and have almost always attempted to twist truth in different directions. Even most of our religious leaders, political leaders, and the common man gloss over any issues that come close to the "truth".
There will be no future for any country that practices nothing but such "lies" and half-truths. Unfortunately, this has become an acceptable practice in our society today. Ghanaians have developed a habit of hiding their faces from the "truth" and as a result most of our leaders have seized the opportunity to trample on our rights without the ability of the people to fight back because the masses have been reduced to a level hungry lions, but without teeth to bite.
Today, the New African must without any fears ask the people of this country whether it is lawful for a person to be named after an object he or she never contributed to its establishment. Assuming without accepting that the answer is yes, what will even be the criteria - historical and legal backings? Or is it simply a case like we are used to saying, "Monkey dey work; Baboon dey chop!"
Normally, individuals are named after something they have genuinely created or whose they have championed and even then the decision to acknowledge and dedicate such things in honour of such persons should be by popular acclaim of the people.
Fellow countrymen, here we have Kotoka, a person who under no circumstances offered any significant contribution to the development of the nation apart from his military service for which he was paid a salary as a soldier. So, why should Kotoka be named after our major Airport he never contributed to its creation and or construction. Here was a military leader sworn to defend the nation who turned rather into criminally overthrowing a constitutionally elected civilian government in 1966. In the process he was prepared and indeed condoned with foreign agents to sell our nation to the highest bidder.
With this in mind what sense does it make to accord such a person who has committed a treasonable act against his own people this recognition? Lt-Col Kotoka and his henchmen such as Captain Afrifa, Police ACP Harlley, Lt-Col Ocran backed by Police Commissioner A.K. Deku, Police Commissioner Nunoo, Police Commissioner J.A. Yakubu, and their invited guest, Lt-General J.A. Ankrah, destroyed our first Constitution.
These nation wreckers went about their job with the reckless confidence that suggested that they never thought their conduct would ever be questioned. They kept no proper records about whatever they did; they called up just about anybody to do anything; they picked and chose what information and how much of it they would reveal to the public; they used the mass media to distort facts to cover up their deeds, and they toyed with our nation's hopes, fears, and aspirations as if we were a conquered people.
They collaborated with the foreign interest and groups and derailed our ongoing national development programs. Today, we are all witnesses to what the outcome of their action brought to our nation. Our country has been torn up into pieces. The irony is that, a decade or two later their action in overthrowing and usurping the peoples' mandate has been affirmed unconstitutional by a successor military counter-coup regime.
Fellow countrymen, regardless of how painful it is the truth must be told. The New African will continue to educate our youth to learn to speak the truth, for it is the truth that can help us build a better and safer future under constitutional rule and stability. The New African will not be satisfied until the unjustified honour bestowed on anti-constitution coup makers have been reversed - the naming of our international Airport after Kotoka can never be justified under any circumstance. Therefore, we the members of Ghana Social Democratic Movement (GSDM) will not be satisfied until the statue of Kotoka has been permanently removed and the name of our Airport appropriately renamed.
The struggle for the liberation of Africa continues. We shall not be satisfied until the foreign agents and their Ghanaian accomplices realize that their days are numbered. Long live Ghana. Long live constitutional rule. God bless you. Prince Aidoo Junior Ghana Social Democratic Movement (GSDM) Views expressed by the author(s) do not necessarily reflect those of GhanaHomePage.