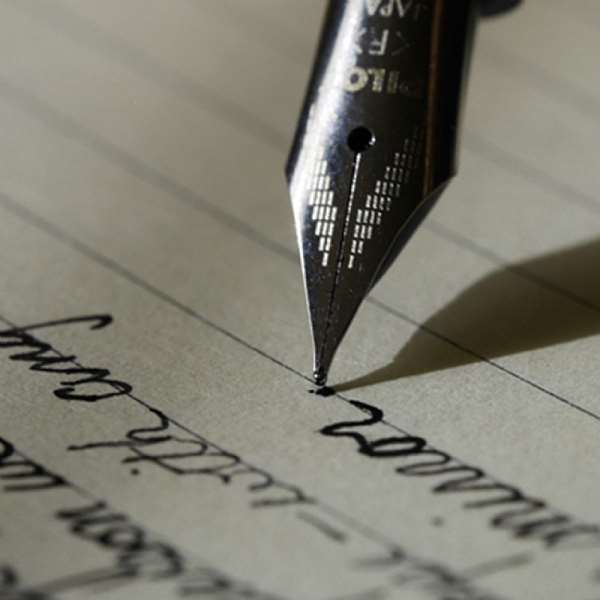 : A Dangerous Precedent In Corporate Governance.
In the recent past we have, surprisingly, witnessed a series of conflicts between senior management and the workforce (management vrs operatives) and amongst elements within the top hierarchy (Board of directors vrs CEO/management) of some government/public organisations. Those that readily come to mind are GNPC, VRA, Ghana Airways, ALUWORKS, GBC and others that may have fallen through the cracks as far as my monitoring of business activities of SOEs is concerned.
On reflection, has anyone (public or government) apart from a handful of our country men in the diaspora (see Ghana Cyber Group publications) attempted to devote a small portion of his/her resources (effort and time) to determine/define/analyse/evaluate the root cause of these unhealthy incidents (militating against productivity) at the workplace and endeavoured to find solutions to them?
From corporate governance literature and experience it appears some of the factors (and there could be a host of others) generating these upheavals with their accompanying negative operational/functional results are a lack of the concepts, principles and practices of corporate governance.
It should be pointed out, at this juncture, that irrespective of which part of the hierarchy or organisational structure one finds himself/herself, the principles of good governance in both private and public sector entities are twofold, namely: self-governance and managerial governance.
Self-governance is the individual's personal qualities, ie leadership skills, commitment and integrity. And managerial governance - accountability, transparency, integration.- the product of strategies, systems, policies and processes in place. Without leadership, commitment and integrity from the governing Board and/or Executive management of organisations, there is no way positive results could be achieved as far as the managerial products are concerned. And this can be achieved through 'discipline and change of attitude towards work' (right from strategic (top) level to the operational (bottom) level of the organisational structure - Chairperson of the board/board members to Chief Executive Officer (CEO)/management to the worker.
Emanating from this is the role of the board (as a group). The board bears the ultimate responsibility for the company that it governs. It is expected to play a major role in improving the performance of the organisation by monitoring management actions and also to act as a self-regulatory body, responsible for the correct conduct of directors both as individuals and collectively as the board. Individual directors are required to have skills that can add value to the organisation's attempt to achieve its objectives and goals. A note of caution here is that the board is there "to steer the ship and not to shovel coal into the furnace". In other words they are there to give strategic direction to the management of the organisation and not to get involved in the day-to-day operations. And this can be achieved by establishing 'effective and healthy communication' between board, headed by the Chairperson and management led by the CEO. It appears this is an area where some of our organisations find themselves in strive (board vrs management conflicts). Another component of 'effective and healthy communication' is board/management- committee/worker brainstorming and consensus seeking in the decision-making process, information sharing, delegation of authority, regular management-worker meetings to articulate the health of the organisation (financial and non-financial) highlighting the strengths, weaknesses, opportunities and threats (SWOT analysis) and see where collectively as a team (senior management and staff) implement corrective measures to streamline things.
Secondly, board members should understand the vision/mission of the entities, which they govern and know the industry in which the organisation operates and their competitors.
The CEO is appointed by the board based on nothing but 'merit'(and in some cases by the Minister/Government, where for lack of experience/skills some industrial problems emerge). And this is where both the board and government should exercise some degree of caution. The CEO is responsible for the ongoing management of the organisation in accordance with the strategy, policies and programs approved by the board. The organisation shall be managed to achieve the goals agreed and endorsed by the board.
In addition to 'effective top-down and bottom-up communication' - from strategic to middle management to operatives and the reverse – our entities would need to apply religiously the ingredients of a 'learning organisation' as outlined by Peter Senge, Massachusetts Institute of Technology (MIT) in his book 'The Fifth Discipline'. Peter proposes 'mental models' where each one (senior management and operatives) puts aside old ways of thinking and apply new methods; 'personal mastery', everyone becomes self-aware and open to others; 'systems thinking', whereby everyone learns how the whole organisation works; 'shared vision', where everyone understands and agrees to a plan of action and last but not least, 'team learning' - everyone working together to accomplish the plan.
While it is hard to fathom the motives behind some of these 'unhealthy conflicts' that are having a negative impact on the economy by sending wrong signals to potential investors (that we are not disciplined and reliable) it is about time we shifted our 'development paradigm' from 'political emancipation' to 'economic growth' of the country by applying best practice corporate governance in all fields.
Ghana, has for almost half a century been 'thinking, talking and practising politics' since 1957 in the name of 'political emancipation'. Let's now open a new leaf for the next half century and beyond and apply some (if not all) of the ingredients of the 'learning organisation' in an attempt to achieve some positive economic results.
And, please, let us not wait for those debilitating crises at the workplace engulf us and develop into something unsurmountable whereby productivity spirals downwards with its accompanying loss of scarce resources, market share, clients/customers and most importantly scare away potential strategic investors. Let's, collectively, devise, implement and maintain a culture of self-governance and managerial governance at all levels of our respective organisational structures in the execution of our tasks for a better Ghana.
Charles Agyeman Manu MEng, MAppSc, MBA. Assistant Director, Professional Development, Australian Public Service. Member, National Institute for Governance, Australia. Views expressed by the author(s) do not necessarily reflect those of GhanaHomePage.