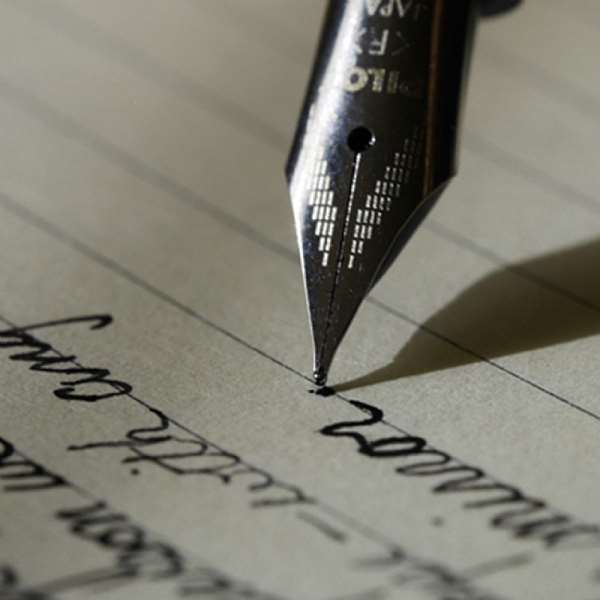 From independence to date, Ghana has endured various political systems and leaders, ranging from the maverick to the downright dull. Each has been unique, impacting on the nation in one way or the other.
We entered independence on a wave of euphoria. Osagyefo Dr. Kwame Nkrumah (a.k.a The Redeemer, The Messiah, The Showboy etc), could do no wrong. His portrait adorned homes, offices, schools, and even wax prints. At CPP rallies he could whip crowds to a frothy frenzy with his rousing speeches. They left feeling as if they had seen Christ himself-such was his charisma. He had delivered unto us the 'political kingdom'- the glory of independence. The UGCC intelligentsia, as epitomised by the likes of J.B Danquah and Edward Akuffo-Addo, had been swept aside by the 'Verandah Boys' style of politics that Kwame Nkrumah adopted, and which had culminated in his astonishing victory in the 1951 elections whilst he was in jail at Usher Fort Prisons.
At midnight on 5th March 1957, the Union Jack was lowered, and the red, yellow and green flag with the black star was hoisted in its place, fluttering in the dark, breezy night, a glorious emblem of our new-found freedom. The Gold Coast was dead. Osagyefo proclaimed that Ghana, our beloved country, was free forever. The band struck up 'Raise high the flag of Ghana', our new national anthem. No Ghanaian who has seen the grainy film footage of Kwame Nkrumah weeping as he stood on the podium at Accra's Old Polo Grounds, and flanked by his lieutenants, could fail to be moved by the raw emotion of it all. The Duchess of Kent, the Queen's representative at the celebrations, and Sir Charles Noble Arden-Clarke, the last Governor of the Gold Coast, must have grimaced as they watched one of the most precious jewels of their fancy empire slipping away.
The people partied in the streets and rejoiced all night and beyond. The acrimony had that characterised the run-up to independence as embodied by the 'Mate Meho' confrontations of the mid-fifties was almost forgotten. The nation was proud of its bloodless transition from colony to new state. We became a beacon of hope and inspiration to the rest of Black Africa, which was still languishing under the shackles of colonialism, with the notable exception of Liberia and Ethiopia. We were a confident nation, poised on the verge of greatness, ready to prove to the world that the black man was indeed capable of managing his own affairs.
Eventually we felt as a nation that we had cut our political milk teeth-we needed to be a republic. And so on 1st July 1960, we broke the ridiculous notion of the Queen of England remaining our head of state, and said goodbye to the Governor-General, Lord Listowell. We were now standing on our own two feet, like a toddler taking its first few unsteady steps.
We proceeded at great speed to establish national institutions to accelerate our development-Black Star Line, the Tema township, State Hotels Corporation, State Fishing Corporation, Akosombo Dam-to name a few. Nkrumah had a vision for Ghana and Africa that put him ahead of many of his contemporaries
Every era has its own unforgettable names, people who stamp their identities on that era and have become synonymous with it. Nkrumah's rule was no different. Names like Kojo Botsio, 'Afro' Komla Gbedema, Casely Hayford, and of course that indomitable political player, Krobo Edusei, one-time Minister without Portfolio readily spring to mind. These men were the political giants of their day. And how can one forget the maverick DC Kwame Kwakye, who once famously declared that he was 'standing in the foot of Osagyefo' to commission a project?
Nkrumah's rule brought its own dizzying buzzwords: 'Forward Ever, Backward Never; 'Scientific Socialism'; 'Work and Happiness' Preventive Detention Act; 'Kankan Nyame' and Young Pioneers, among others. 'Fathia fata Nkrumah' was the name given to a particular wax print.
In 1962 someone tried to kill Osagyefo in the famous Kulungugu incident. It led to the high-profile trial of Tawia Adamafio and Ako Adjei and others. This was followed by a spectacular acquittal, and then suddenly the Chief Justice, Sir Arku Korsah, was out of a job. Dawn dismissals by radio were also popular in those days. Ministers were said to be glued to their wireless sets every morning, quaking and praying and refusing to move or eat or even exhale properly until they knew their jobs and official cars were safe-for the day.
One-party systems were the political fashion across the continent. Ghana was no exception. All vestiges of the opposition United Party (UP), were swept away, sending it leader, Dr. K.A Busia, scurrying into exile. Obetsebi Lamptey and J B Danquah became Osagyefo's unwilling guests at Nsawam Prisons. Any Warsaw Pact country was our comrade. Osagyefo's best friends were Sekou Toure, Emperor Haile Selaisse, Julius Nyerere, Patrice Lumumba and Gamel Nasser, to name a few.
The came 24th February 1966. Depending on where your sympathies lie, this was either the day of liberation or treachery. Whilst Osagyefo was away in Hanoi on a peace mission, some soldiers decided to play a mischievous game, taking over Broadcasting House for a dawn broadcast. The cat was away indeed, and the mice partied like nobody's business, waving guns all over the place and terrifying CPP people who had weak bladders and/or high blood pressure. Ministers were promptly rounded up and sent to enjoy the delights of Nsawam Prisons. The Messiah was no more. People danced in the streets for joy, just as they had nine years earlier when the same Messiah led them to independence. Now they hailed Kotoka, Afrifa and co as their redeemers. Nkrumah's statue was pulled down from in front of the old Parliament building, opposite the very Polo Grounds where he had stood to proclaim independence. The statue was jumped upon by a gleeful mob baying for blood. Shouts of 'Hallelujah!' had turned to 'Crucify Him!' The Saviour had become the savaged.
Dr. Nkrumah's departure from Ghana turned out to be a one-way trip. His old friend Sekou Toure welcomed him in Guinea with open arms and made him co-president of Guinea, proving that sometimes it pays to be nice to your neighbours, even (or maybe especially) in politics.
It was not until six years later that Osagyefo finally managed to return to his homeland to rest. He had left as a passenger and returned in a coffin draped with the national colours. Views expressed by the author(s) do not necessarily reflect those of GhanaHomePage.