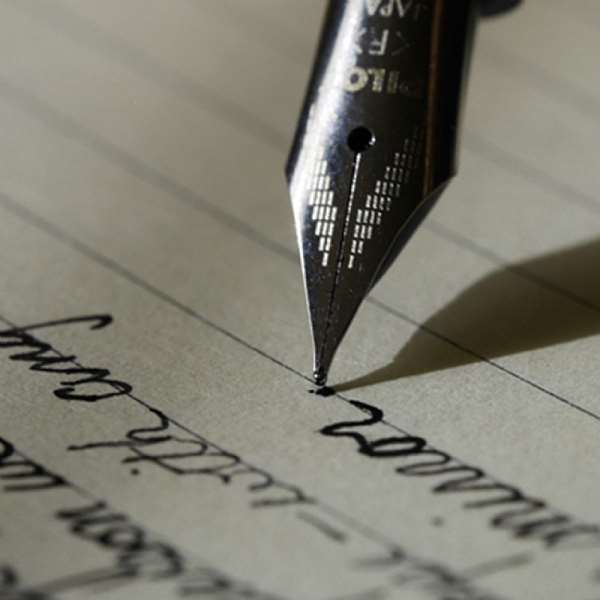 Kumasi is probably the city that has invoked the greatest amount of controversy in the political history of Ghana. It was the hotbed of the 'Mate Meho' politics of the 1950s, and the fount of fierce opposition to the government of the day, from Acheampong and his Unigov through to the Rawlings years, among many others. Up north I travelled the other day to sample this fiery city, where I entered Form One so many moons ago at Opoku Ware School, a trembling, nervous twelve-year old.
Once known as the Garden City of West Africa for its horticultural delights, Kumasi is now more of a dustbowl, a sad shadow of itself, a gross disappointment to lovers of nature's delights. No tree-lined avenues offering a cool respite from the blazing sun, no manicured lawns and delightful flowerbeds with a million colours blooming in the sunshine. Everything looked so dry. Even Kejetia, previously an important artery of the city, lacked any life. The concretised Kejetia lorry park is now a soulless madhouse of commercial drivers and their screaming 'mates' struggling to make their daily 'sales'.
Without a shadow of doubt, Kumasi wins the title of Ghana's funeral capital. The spectre of red and black mourning cloths is an integral, ubiquitous feature, a sight to behold no matter what day of the week it is. It could be the one week, fortieth day observation, funeral proper or one year anniversary-each of these is taken extremely seriously. You cannot live in Kumasi and not acquire a portmanteau full of assorted funeral cloths, ranging from 'brisi' for funeral day proper, to black and white for the memorial service. And then of course there is the funeral support system of coffin makers and canopy/chair/hearse rentals, among a host of others. The FM stations rake in the cash from funeral announcements. Indeed, if funerals were banned in Kumasi, the city's economy would crumble, and there would probably be a popular uprising.
I arrived on a Saturday aboard one of STC's fancy new air-conditioned buses. The whole ancient city seemed as if it was going for a mass funeral somewhere. For the ladies, it was a perennial fashion show, with kaba designs to warrant an appearance on the catwalk at Giorgio Armani's Summer 2004 Collection. The popular funeral grounds were busy- K.O Park, Jackson's Park, Konadu Yiadom Park-the lot. 'Pure water' hawkers were doing brisk business, and so were those selling yoghurt and fan milk ice cream.
Later in the afternoon, I took a stroll from Ash Town to the Manhyia Palace. Ashantis seem particularly passionate about the Asantehene and the whole institution of chieftaincy, an important rallying point for them. There were a few tourists around, snapping up pictures with the locals with the palace as a backdrop. If they were hanging around hoping for a glimpse of the Asantehene, it was obvious that these tourists would be rather disappointed. Otumfuo is not in the habit of hanging around outside his palace chatting with his subjects and signing autographs.
My stroll took me further to the Central Market, said to be the largest outdoor market in West Africa. From a distance, as you descend the hill from the palace towards Dr. Mensah's clinic, the market looks like a mass of insignificant, rusty, corrugated iron sheets. However, this belies the immense wealth and economic power generated there. The market has spilled over beyond its walls onto the pavements and railway tracks outside, with petty traders selling everything from kontomire to meat pies through to various cooked foods. The pungent result of the clash of a thousand powerful aromas 'resembles your eye', dear reader.
The market itself is a labyrinth of complex alleys, and it is easy to lose one's bearings. I had to pick my way gingerly among the sheer throng of humanity to see a relative who owned a stall there. Muscled porters and truck pushers bellowed 'Agoo!!' every other second, with sweat dripping from their contorted faces and bulging biceps as they jostled with shoppers and shop owners for right of way. After a few wrong turns I finally located the stall I was looking for, in the textiles section.
A walk in the commercial district of Adum brought back fond memories as I took in the PZ buildings, Baboo Bazaar, Hotel de Kingsway, and Prempeh II Street, past Windmills and the Kumasi Fort. As usual, business was brisk, as office workers in their ties mingled with traders selling everything under the sun.
The sun had turned a soft orange colour and was preparing to go to sleep. An unmistakeable sound resonated across this ancient city, from Tafo, all the way through Dichemso to Asafo and beyond-the boom of pestles as preparation of the staple evening meal of fufu got under way. The Ashanti palate seems to be wedded to this meal. Rice, kenkey or fancy western foods will not do when it comes to your typical Ashanti man's supper. Even if he eats a whole tuber of yam, he will still complain that his belly is empty.
Later in the evening when eating, I initially had problems adjusting to the fact that the fufu appeared stone cold. Apparently, living abroad has spoilt me by getting me used to 'synthetic' hot fufu prepared on a cooker banku style.
Kumasi is Ghana's second city, yet it is steeped in history and tradition, the modern and the ancient living alongside each other, like the tongue and the teeth, essentially in harmony but with the odd clash here and there. It has a character and identity of its own, its way of life, its core beliefs, a passion for the chieftaincy institution, funerals, Kotoko football club and fufu. It is in effect one big community, where everyone seems to know everyone else, usually using a prominent person like a chief, a transport owner, a doctor or a lawyer as a reference point.
I always go to Kumasi whenever I am in Ghana. There is a certain je ne sais quoi about the city, a charm that is quite difficult to lay a finger on. Trying to understand Kumasi, or Oseikrom, as it is affectionately known by some, is about as fruitful as sticking a plaster on an aching belly. So I give up. I will spare myself a bellyache and just go with the flow. Views expressed by the author(s) do not necessarily reflect those of GhanaHomePage.