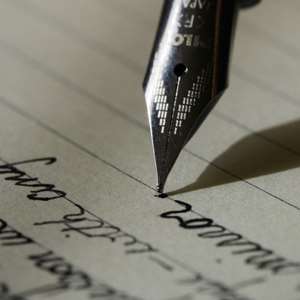 This is a publication of my notes for a sermon I delivered at the Malongo Christian Fellowship, in Malongo, Cabinda Province, Angola, on Sunday, December 6, 2009, based on Luke 15:1-10. Malongo is a petroleum operations work camp operated by Chevron through its affiliate Cabinda Gulf Oil Company Limited.
Is there any member of this Congregation who does not believe in miracles? Is there anyone here who cannot mention one miracle recorded in the Bible or one miracle in his or her own life? If I were to ask each of you to mention one miracle that you consider to be the greatest in which God used a human being to perform, I would receive many different answers.
Some of you would go all the way back to the Old Testament and mention the crossing of the Red Sea by the people of Israel led by Moses (Exodus 14). Some would talk about how David defeated the giant Goliath (1 Samuel 17). Some of you would mention Elijah. Not only did Elijah command fire from heaven (1 Kings 18), he also provided plenty of food during famine for the Widow at Zarephath and raised her son from death (1 Kings 17).
Many of us cannot stand heat. A little rise in temperature and we are turning on the air conditioner. Therefore, you would appreciate Shedrach, Meshach, and Abednego - three young men who were not afraid of fire. They refused to bow down and worship the image of King Nebuchadnezzar and, for their crime, were thrown into a burning furnace (Daniel 3). While they were being taken away to the burning furnace, they said that they were confident their God would rescue them, and that even if God did not rescue them, they would still not bow down to an idol. God, indeed, rescued them! Oh, and my personal favorite, my namesake Daniel in the lion's den (Daniel 6). Daniel's crime was that he chose to pray when King Darius had decreed that no one should pray. Today, how often do we pray with all the freedom we have?
Others in the Congregation would reach out to the New Testament and talk about how Peter healed a crippled beggar at the Temple gate (Act 3), and raised Dorcas from death (Acts 9:40). Who does not remember Peter's famous words, "Silver or gold I do not have, but what I have I give you. In the name of Jesus Christ of Nazareth, walk"? (Acts 3:6 NIV). How about Paul and Silas? While in prison, they prayed and sang until their chains fell off and the foundations of the prison shook. They were set free (Act 16). In addition, who can forget the many miracles performed by Jesus, including raising Lazarus from death?
Although James 5:17 states that Elijah was a man just like us, many people believe that Moses, Elijah, David, Daniel, Peter, Paul and others were extraordinarily powerful men and that was why God used them to perform these miracles. However, as wonderful and important as these miracles were and still are, in my opinion, none of them may be considered the greatest miracle performed by God through a human being. The primary purpose of the life, death, and resurrection of Jesus was not so that the sick may be healed or the dead raised or thousands fed. That is why we should focus on a more excellent miracle.
The miracle I would like to emphasize today is very common and is performed by God daily using ordinary people like you and me. I am talking about the great miracle of a sinner repenting of his or her sins and accepting Jesus Christ as his or her Lord and Savior. First, it is a miracle because it takes the blood of Jesus to forgive and wipe sins away, and the grace and power of the Almighty God to wrestle the willing and repentant sinner away from Satan's bondage. Without the shedding of blood, there is no forgiveness, so Christ was sacrificed to take away our sins and to bring salvation to all (Hebrews 9:22, 28). And Paul says we are not fighting against flesh and blood, but against rulers, authorities, powers of this dark world, and spiritual forces of evil.(Ephesians 6:12).
Second, it is perhaps the greatest miracle of our time because Jesus Christ died for that purpose; the angels in heaven rejoice whenever a sinner repents and accepts Jesus because it demonstrates our victory over Satan or the devil; and it is one of the few miracles, perhaps the only one, that Satan or the devil cannot perform since it goes directly against his mission.
In today's Bible passage (Luke 15: 1-10) we read about how in each of the two parables, someone lost something, searched for it, found it, and rejoiced. God is looking for helpers who will search and find those who are lost. For Jesus, it was hanging around with the sinners in the hopes of saving some. He knows that heaven and the angels rejoice when one sinner repents, more so than several other people who need no repentance (Luke 15:7 and 10). He calls on us to go and spread the Gospel to all.
My brethren, do not be captivated by those who are performing other miracles. Focus on Christ's mission and how you can help God to perform a much greater miracle. Do not leave your Church for another Church simply because the leader or pastor there performs certain miracles. Remember that when God brought the ten plaques on Egypt, the Egyptian magicians were able to perform some of the miracles (see Exodus Chapters 7 and 8). It tells us that not everyone who performs miracles is doing so with the power or authority of God; some may be agents of the devil. By their fruits you shall know them.
That may explain why the Apostle Paul wants us to re-focus our priorities when he says in 1 Corinthians 1:22-23 that Jews demand miracles and Greeks look for wisdom, but we preach Christ crucified. And the Apostle John tells us in John 20:30-31 that the miracles performed by Jesus were recorded to show that Jesus is the Christ, the Son of God, and by believing we may have life in his name. This implies that miracles performed for other reasons may be suspect.
I encourage all you to read about some of the various miracles mentioned above. You will not find in any of them where it is written that the angels in heaven rejoiced. Many of those important miracles were short-lived. A more lasting miracle, the one that converts a sinner into a citizen of heaven, and fulfills Christ's mission, is more worthy of our pursuit. When Jesus sent out the seventy-two followers and they came back rejoicing about the various miracles they had performed, Jesus told them not to rejoice that the spirits submitted to them, but they should rejoice that their names are written in heaven (Luke 10:20). In short, Jesus was saying that salvation is more important than healing the sick, raising the dead etc.
Last words or parting words of a person are very important. They are so significant that the speaker would like the listeners to remember. Jesus used his last or parting words on earth to emphasize evangelism, not the popular miracles that make news. Jesus wants all of us to participate in the miracle of saving souls. That is why he empowers all his children by giving us the Great Commission to "go and make disciples of all nations ..." (Matthew 28:18-20 NIV). He promises to be with us till the end of the age. He also says, "you will receive power when the Holy Spirit comes on you; and you will be my witnesses in Jerusalem, and in all Judea and Samaria, and to the ends of the earth" (Acts 1:8 NIV). With Jesus by our side, we should be able to assist. Remember that it is about Jesus; it is not about us. We are only performing the role of an assistant.
As Christians, we have on our side someone greater than Moses, Elijah, David, Daniel, Peter, Paul, and all the past and present miracle workers combined. The Spirit of the Lord is upon us. We are more equipped to spread the Gospel than we think. Many of us have attended Church services, fellowships, crusades, and revivals regularly for a very long time, and have listened to some of the best sermons. Some have read the Bible from cover to cover. We have grown fat on the Word of God. We need to exercise. We need to go out there and slim down by sharing the Gospel with others. It is better for us to go out there and look for the one lost soul who needs repentance, than to worry too much about the ninety-nine brethren who do not need repentance, and who assemble in various places glorifying themselves with other miracles.
If we had gone a little beyond today's' Bible reading, we would have encountered the famous story of the prodigal son. When the prodigal son returned home, the father organized a big party. At the end of the story in Luke 15:32, Jesus, speaking as the father, said that he had to celebrate because the son was dead and came back to life again; he was lost and was found.
Is it not amazing that mere mortals like us have the privilege to help bring joy to the angels in heaven? Think about it. Therefore, let's go out there and spread the Gospel. With God, Jesus, and the Holy Spirit on our side, we can help win a soul and perform perhaps the greatest miracle of our time! AMEN
Prayer is the key. May God grant us the grace to seek Him daily through our prayers.
Dr. Daniel Gyebi, Attorney-at-Law, Texas, U.S.A., and Founder, PrayerHouse Ministry, Kumasi, Ghana.
PrayerHouse Ministry is dedicated to providing a quiet facility for Christians to pray individually by themselves without any intermediary priest, pastor or any other person. This is a free service. No money is demanded or accepted. One facility is located at Kyerekrom / Fumesua, near Building and Road Research Institute Offices, one mile off the Kumasi-Accra Road and next to a house called Grace Castle. If you are interested, please contact Agnes at 054-7498653. Another is located at Kantinkyiren, at the junction of Kantinkyiren and Konkori, off the Kumasi-Obuasi Road, branching left at Trede junction. Contact Kwadwo at 020-8768461 / 0246-989413.