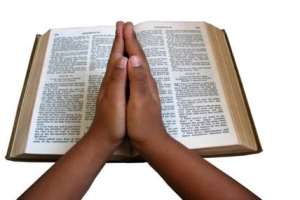 We have just celebrated Christmas, a joyous occasion for millions of people. It is one of the most celebrated events worldwide. However, the news about the birth of Jesus Christ, the long-awaited Messiah, did not bring joy to the people in Jerusalem. The wise men followed the star from the east and went to Jerusalem searching for the new born King, but "When King Herod heard this he was disturbed, and all Jerusalem with him." (Matthew 2:3 NIV).
King Herod of Judea and the powers that be felt threatened. After the king learned from the priests and teachers of the law that Jesus was to be born in Bethlehem in Judea, he sent the wise men there, saying, "Go and make a careful search for the child. As soon as you find him, report to me, so that I too may go and worship him" (Matthew 2:8 NIV). In fact, the king lied about wanting to worship Jesus; he actually wanted to kill him. The wise men found Jesus in Bethlehem and worshipped him, but God intervened in the king's evil plan and warned them not to go back to the king (see Matthew 2:12-13 NIV).
Long before his birth, Jesus had been described by the Prophet Isaiah as Wonderful Counselor, Mighty God, Everlasting Father, and Prince of Peace (Isaiah 9:6 NIV). And so it was not possible for King Herod or anyone else to kill him before he had accomplished his divine purpose on earth and had willingly offered himself as a sacrifice for the redemption of the world. Many people are not as evil as Herod was, but all of us need to be truthful to the Mighty God and Everlasting Father about our worship of Him. As Jesus said to the woman she met at the well in Samaria, "God is spirit, and his worshippers must worship in spirit and in truth." (John 4:24 NIV).
One form of worship for many people usually takes place in the Church. Some people go to Church ostensibly to worship, but in reality, worship may be at the bottom of their list, if at all. They may go through the rituals of singing, clapping, dancing, praying, and listening to Bible readings and sermons, but their minds and hearts could be on something or somewhere else.
Some have turned the Church into a social platform where people go to build relationships other than with Jesus, establish networks for business, and socialize. Of course, Christians go to Church to fellowship - with the Lord and with one another. It is important for believers to share life experiences on our Christian journey and to lift each other up in the Lord. However, we should keep things in the right perspective.
Others are miracle-seekers in search of miracle-workers. They go to Church because they have a specific problem that they believe a particular powerful pastor can miraculously solve for them. As a result, some regular Church services have been turned into healing and delivery sessions to heal the sick and deliver people from demons and witches. In the process, some people have been subjected to indignity.
There may be nothing wrong with deriving some incidental benefits from our worship of Jesus in the Church or elsewhere. The problem arises when we make them our focus or top priority under the pretense of worship. As we start the new year, let us put first things first. Let us remember another good advice Jesus gave that we should seek first the kingdom of God and His righteousness and all these things will be given to us as well (Matthew 6:33). That means, for starters, taking Jesus Christ as Lord and personal savior and worshipping God in spirit and in truth.
Like King Herold, some people today are terrified, disturbed, and lying about worshipping Jesus. They are terrified by seemingly incurable diseases, failures, hardships, fear of the unknown, fear of the future, and death. Instead of focusing on the Prince of Peace and establishing a long-lasting, personal relationship with the Wonderful Counselor to guide them, they are putting their faith, trust, and hope in some pastors, gods, fetishes, rivers etc. and covering it up with worship in the Church. There is a better way. Wise men and women of today are genuinely searching, finding, and worshipping Jesus in truth and in spirit. You are welcome to join and benefit from the freedom and joy that only the Lord Jesus Christ can provide.
Prayer is the key. May God grant us the grace to seek Him daily through our prayers.
Dr. Daniel Gyebi, Attorney-at-Law, Texas, U.S.A., and Founder, PrayerHouse Ministry, Kumasi, Ghana.
PrayerHouse Ministry is dedicated to providing a quiet facility for Christians to pray individually by themselves without any intermediary priest, pastor or any other person. This is a free service. No money is demanded or accepted. One facility is located at Kyerekrom / Fumesua, near Building and Road Research Institute Offices, one mile off the Kumasi-Accra Road and next to a house called Grace Castle. If you are interested, please contact Agnes at 054-7498653. Another is located at Kantinkyiren, at the junction of Kantinkyiren and Konkori, off the Kumasi-Obuasi Road, branching left at Trede junction. Contact Kwadwo at 020-8768461 / 0246-989413.