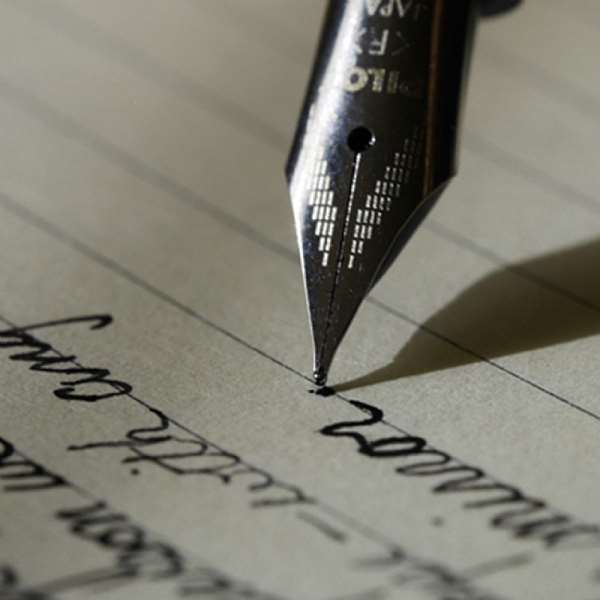 THE Convention People's Party (CPP) on the 30th of June 2003, is said to have condemned the work of the National Reconciliation Commission (NRC), describing its work as biased. According to the party, they claim that the work of the commission has confirmed that the government is creating an unnecessary tension in the country, instead of reconciling the broad masses of the people. The Chairman of the Political Affairs Committee of the party, Dr. Abdul Gamel Nasser, said this when he and the National Chairman of the party, Dr Alhassan Abubakar, met with the Eastern Regional members of the party at Koforidua. Dr Nasser pointed out that even though people have the right to know the dark chapters of the country's political history and the need to be reconciled, the approach the commission is using is fraught with inconsistencies.
According to him, there are cases against the United Party trad! ition in the 1960s which should have been heard by now, but the commission has chosen to hear only those of the revolutionary and the PNDC era. Let someone out there tell Dr. Nasser that it is his obligation to force the (NRC) to hear these grievances regardless what, if he thinks he has a case. He should release some of these cases in the Media and force the government to bow down and hear the voices of their people if President Kufuor believes in "Justice". Justice has no frontier. How can a true government reconcile and compensate those who suffered under such unconstitutional regimes, living those who suffered similar brutalities under constitutional regimes on-touched?. This is purely hypocrisy and a "Sin" against mankind.
Dr. Nasser said "The main objective of the government , " according to him," is to destroy the NDC party," adding that if this happens, the CPP may be the next target. One may ask, wasn´t the same CPP leaders and members who supported NPP to win the 2000 elections to do away with NDC?. How can CPP now predict that they will be the next target?. This is ridiculous.
CPP new how UP really did damage to the political environment in Ghana in the 1960s through its bomb outrages and political sabotage and the over throw of Kwame Nkrumah. It is also undeniable that the PNDC did commit atrocities and brought untold suffering to people through their politico-economic policies and the deliberate actions of its activists. It is these things that have brought people before the commission to have at least their cases documented and redress, if possible, for their suffering. Some of those who testified before the Commission have drawn attention to the treatment meted out to them after 1966 coup. "The evil that men do, lives after them". I hope that Dr. Nasser knows this.
I hope Dr. Nasser knows what he is really taking about or he is as well finding faults to cover their incompetence and lack of consistency which can be attributed to their fears and hoping that NDC might come to their aid to support them to recapture the political arena for sleeping not less than 35 years. Is it now time for a party without a "Vision" to redress a nation on such issues?. Where were they when this "Reconciliation Bill" was been passed in parliament?. One may ask Dr. Nasser how can a nation be reconciled if the dirty linen cloths are not washed in the public?. The writer is not a partisan but a concerned citizen with an ambition. His vision is to make it clear to the people of Ghana that we the next generation will never tolerate dysfunctional elite in this country. Our children have had enough with such dysfunctional politicians. We have had enough with such empty headed politicians who have no! vision, no ideas and no compassion whatsoever for their people. Despite their intellectuality, they are empty barrels that makes the most unpleasant noise. They are blind and shameful to their own Party.
According to Dr. Nasser, he said the government has abandoned its policy of zero tolerance for corruption which it promised Ghanaians two years ago. One may ask him in what way? Dr. Nasser said the country is facing crises of unimaginable proportion owing to the inability of the government to fulfill its promises. One may ask Dr. Nasser that, where was he when Nkrumah left the leadership to his followers the: "Sleeping CPP"?. Since 35 years, where were their economic and strategic expects who should have continued the good works of their leader and lead the country? If they have anything to criticize, they should criticize their own rank and files for their failure and incompetence. They should criticize themselves for not helping the country to achieve anything their lat! e leader stood for, but rather selling their votes to enable NPP win the election. This is very shameful.
When Dr. Nasser further expressed concern about the government's over-reliance on foreign financial assistance which he said, is rather crippling the country's economic development. Explaining further, the National Chairman of the CPP, Dr Abubakar Alhassan, pointed out that there are other effective alternatives by which the country can solve its economic problems without relying on foreign donors, adding that when given the chance, the CPP will make this happen. When given a chance. A chance that they had for the past 35 donkey years is not enough for them to realize that they have no concept. What chance are they talking about?. Dr. Nasser, this is very unfortunate and a political bluff. This is the same type of ridiculous accusations been meted to other political opponents causing disunity and confusions in this country.
Everyone claims to know better and yet at the end of the day, they all end up with the same "Lies and corruption". A deliberate mix-up of truth with half-truths, errors and "Lies" would only lead to the enslavement of the people. This is the reason why we are getting nowhere. We need leaders who have wisdom to bring about unity, justice, accountability, peace and harmony in the country and not empty barrels.
How can the so-called CPP gurus, who claims to have an alternative in solving the countries economical fiasco, could sleep for over 35 years with their knowledge and economical experience?. Such misleading utterances are what we the coming generation will be addressing one day. Any political group whether NPP, CPP, NDC or what ever their initials may be, we will make sure that they are held accountable for their good and evil deeds. How can you reconcile with a widow without wiping away her tears?. How can you reconcile with the people if someone is not prepared to pay for the price?. The on-going reconciliation excise is the only opportunity we have at present in our history and therefore the citizens of this country should support it to the end. Ghanaians however, should bare in mind that even if the on-going reconciliation exercise turns to be hypocritical and meaningless, and creating any political inconsi! stencies, President Kufuors administration shall be held responsible. They shall be dealt with according to the same Law of this country. They should make no mistake.
Let someone therefore tell Dr. Nasser and his henchmen, likewise all other political activists, that it is their obligation to defend the nations integrity at all times without fears and to explore every reliable concept to make sure that President Kufuor hears the voices of those who were victimized under any regime in the country being it unconstitutional or constitutional if he believes that there is no one who is above the law of this country.
Forgiveness could come about only when those who have acted wrongly against others accept their mistakes and apologize to their fellow citizens. God can only forgive our trespasses if only we will learn to apologize to him". Even a fetish Priest can turn his curse round if you apologize to him. How much more do you expect your fellow human being to reconcile with you without apologizing to him?. As a people we should therefore, learn to accept our faults and guilt and stand by the truth at all times no matter the cost".
Fellow countrymen, let us uphold to the word of truth and courage. The "Truth" shall set us free from dictatorship. Let us pray and work hard for a better future. Freedom and Justice is not given but taken. We should all in one accord defend our democracy at all course. Our democracy can be built by the people of this country on a solid foundation that is the "Truth" and dedication. God bless you. Prince Aidoo (Evangelist) Views expressed by the author(s) do not necessarily reflect those of GhanaHomePage.