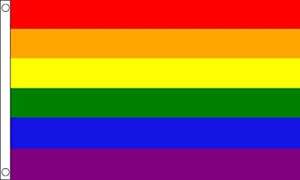 There has been huge uproar regarding the passing of the anti-LGBTI+ bill with some sections of Ghanaian society Chastising the creators of the anti LGBTQ+ bill as promoting hate. We have also seen some Western nations like The Netherlands, The US and Australis attack the bill and threatening to withdraw aid and deny visas if the bill is passed into Law. This action by the West is unfortunate but not surprising as they have been pushing this LGBTQ+ agenda in Ghana for years using millions of dollars, under the guise of human rights. The ironic thing here is as the West dries foul over the human rights of the LGBTQ+ community in Ghana, the same Western nations including the UK, US, Australia, Canada etc deny these very same human rights to African people in their respective countries.
We have all seen in the US how the likes of Breonna Taylor, Trayvon Martin, Ahmad Arbery, Eric Garner, Sandra Blanche and nost notably George Floyd have had their human rights severely violated by White America and is virtually a daily occurrence in the US. This same violation of African heritage people is also starkly evident in the Netherlands, The UK, France, Germany, Belgium, Canada, Australia, Italy, Spain, Portugal etc.
To buttress this there was a report sponsored by the European Union (EU) in 2018 or 2019 entitled 'Being black in the EU' which exposed the wickedly evil anti African racism taking place ALL over the EU. Here is the report -- Being Black in the EU. Second European Union Minorities and Discrimination Survey (europa.eu)
So, given the fundamental lack of human rights for African heritage people in America and Europe why are they insisting that Ghana opposes the anti LGBTQ+ bill?? and what is the REAL agenda of this LGBTQ+ which is against African/ Ghanaian family values.
I may also inform the readership that during the enslavement of African people that lasted for more than 400 years, White/European slave traders/owners had sexual relations with African men and boys on the slave ships and on the slave plantations of Jamaica, The Caribbean, The US and Brazil that included ANAL sex with these enslaved African men and boys so the history of LGBTQ+ on African people is a very nasty and nefarious one.
Ghana in Focus explains why accepting LGBTQ+ is anti-African/Ghanaian and is an affront to our culture and identity. We also expose the West's REAL agenda of pushing the LGBTQ+ agenda in Ghana and Africa. Listen to the show here: https://ghanainfocus.buzzsprout.com