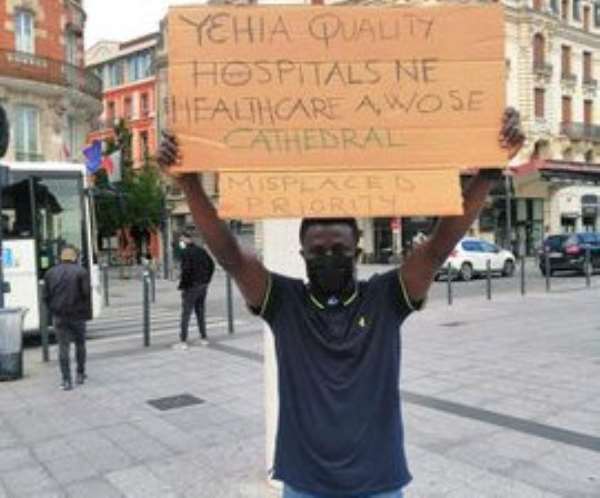 #FixTheCountry campaign is gathering steam with Ghanaians abroad hitting the streets to mount more pressure on the Ghanaian government.
The movement which started last weekend mainly online has over 700,000 tweets so far.
Thousands of Ghanaians voicing their frustrations with the Akufo-Addo government with an intended demonstration.
But the Ghana Police Service took a marathon race to the Court to stop the planned protest scheduled on last Sunday, May 9.
The court that granted the police's request ruled that the planned protest would not be able to come off until the restriction on public gatherings is lifted.
Armed police officers from the Formed Police Unit and Riot Control Units from both the Accra Regional and National offices were dispatched to the Black Star Square over the weekend in anticipation of #FixTheCountry protest.
The conveners later changed the mode of protest from physical gathering to social media urging sympathisers to wear black attire on May 9.
The conveners urged sympathisers to stand alone anywhere, including vantage points in their respective localities and hold placards or signs with the hashtags.
The conveners of the protest are still bent on holding its planned protest at the Black Star Square. For that reason, they have moved to challenge the injunction at the Supreme Court.