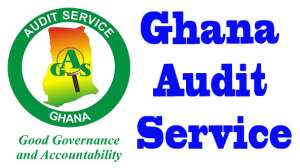 The Ghana Audit Service has emphasized that its latest report captured that over GH¢9 billion is missing and not the GH¢20 billion being circulated by some news outlet.
In a statement, it indicted that www.myxyzonline.com reported that the Auditor-General's report shows GH¢20 billion has been stolen from 2017–2019.
The news portal attributed the claims to extracts from the 'Reports of the Auditor-General on the Public Accounts of Ghana, Ministries, Departments and Other Agencies for the financial years ended December 2017-2019 which was subsequently carried by www.ghanaweb.com .
But the Ghana Audit Service has provided clarity to the figures.
According to the firm, "the total irregularities captured in the Reports for 2017 to 2019 fiscal years is GH¢9,096,627,663.28 and not GH¢20,000,000,000.00 as the publications sought to portray."
The uncovered irregularities are in the form of unapproved disbursements, unauthorised use of Internally Generated Funds, dishonoured cheques, revenue which were not accounted for, payment not supported with vouchers, unauthorised transfer of funds, misapplication of funds, funds to bank not credited, uncollected taxes, among others.
The Auditor-General's Reports have been submitted to Parliament in accordance with Article 187(5) of the 1992 Constitution.
The reports have duly been published on the website of the Audit Service (www.ghaudit.org) in compliance with section 23(1) of the Audit Service Act 2000, Act 584) including the 2019 Reports.
Find below the full press release from the audit service: