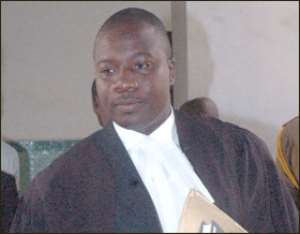 It is very obvious Mahama Ayariga has slept on economic issues and how Covid-19 has stirred up the world's biggest economies. Ghana is not an exception when it comes to countries that have been hit hard by Covid-19.
Facts are that the country was growing at a very high rate, the country had recorded the highest Foreign Direct Investments for about 3 years consecutively, the country had lots of infrastructural projects, farming and produce to turn into finished products for value and so many other things at stake including the set up for the hosting of the Africa Continental Free Trade Area.
Now if you have a pandemic halting all these positives of an economy, you do not expect to have the same growing economy back on its feet in a day.
Mahama Ayariga ought to have known that basic undergraduate economics even have it that external effects such as unforeseen circumstances can cause a recession (Pandemics and Epidemic are top of these unforeseen circumstances). When the country was engulfed in the pandemic, expenses increased with most of them being contingency and unplanned.
This was to prevent continuous infections, attempt to reduce the effects on our economy and standards of living, and also to try several approaches to defeat the virus. And now that we have some amount of control overspread, having opened up the economy, we have a whole lot to put in place to recover the loss in the economy.
If Mahama Ayariga as loud as he is cannot comprehend this then he is loud for nothing. It is obviously not a matter of management because the governments with the best of managers have been overwhelmed. Ghana has done better with our leadership on top of issues. Why will anyone wish to run our efforts into nothingness? Unless for evil and political survival.
The government has a good recovery plan to rescue our economy. People can also have their opinions but they should express some amount of patriotism and support for the country rather than sleeping in the political temperature that caused them to defeat in the just-ended elections.
His Excellency Nana Addo Dankwa Akufo-Addo will continue to do great things in the final term and he will be ably supported by the country.
God Bless Ghana, Nana Addo, and the NPP.
...Signed...
Nana Boateng
NPP Germany Branch Communications Director.