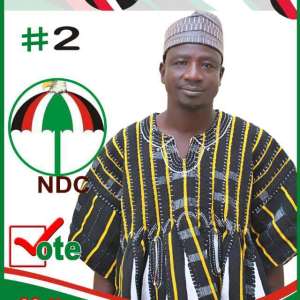 National Democratic Congress,Mr. lssah Moro
Barely one hour after the Supreme Court ruling on the 2020 Presidential election petition brought before it by the National Democratic Congress, the Constituency Chairman for Kumasi Kwadaso branch of the party, Mr Issah Moro have gone berserk.
He said the Supreme Court Justices who sat on the case were biased and discriminatory in their judgement.
Speaking to the Modernghana News in an interview, Mr Moro indicated that the Supreme Court judgement the treatment by the court right from the processes to the final verdict gives a very loud impression that all was wrong with the entire court proceedings.
He however urged angry members of the umbrella party to remain true to the NDC and learn lessons from the ruling, bearing in mind that 2024 general elections will be fiercely guarded right from the polling stations to the strongroom of the Electoral Commission (EC).
According to him, the conduct of the Electoral Commission fall short of fairness and therefore cannot be trusted when it comes to votes counting and announcement of valid elections results that truly reflect the will of the people.
Mr Issah Moro noted that the court has not proven itself to be a neutral ground for election issues to be resolved in a manner that is accepted by all.
According to Issah, in spite of the role played by the legal team of the NDC, the Supreme Court judges went ahead to treat the NDC lawyers with contempt.
"We petitioned the Supreme Court based on doubtful election results declared by the Electoral Commission to seek justice and fair play, but once again, there seems to be no justice in the country," Mr Moro intimated."As a country, where are we heading to, if justice continued to be tempered."
But for the sake of peace, Chairman Issah Moro is advising the rank and file of the party to remain calm and resolute, taking into consideration that since transparency, truthfulness and rule of law are non-existent in the country, the only way is vigilance to make sure the victory is attained right from the polling stations before votes are transferred to the appropriate quarter for the announcement in all elections of the country.