How WeChat is used as a surveillance tool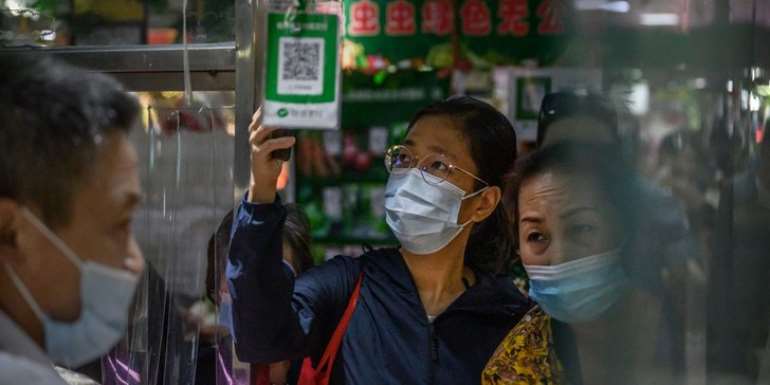 WeChat by Tencent is China's answer to Facebook's Whatsapp, but it is much more than a normal chat platform that users are familiar with. This Chinese app widely used by netizens is much more than what people think. It is being used by the Chinese state as a tool to monitor the public, censor speech and punishing people who voice discontent with the government. The government is using the app to track people and then issuing threats and justifying their arrests. This fact recently came to light in public comments made by Wang Shengsheng, a labour and women's rights lawyer, who said that her WeChat and text messages had been monitored by government to gather evidence against her and obstruct her legal career. She is quoted by several media outlets that public security and party discipline officials in her hometown had also tracked down her father, as part of efforts to tarnish her image.
WeChat and its sister app Weixin, were released in 2011.Today, these platforms have more than 1.2 billion (monthly) active users worldwide, the majority being in China.In 2020, due to the corona pandemic, remote working and learning became the norm thus increasing the usage and dominance of WeChat in China. Tencent statistics shows that in the first quarter of 2020, governments, businesses and individuals in China used WeChat QR codes more than 140 billion times! Further, companies and schools have been extensively using WeChat Work, a communication tool for businesses that is integrated with the WeChat app. The scale of WeChat usage is such that it is difficult to get a cab or a pizza in China without it. As a social media platform, it is comparable to WhatsApp, and provides search, social media, and payment functions.
The catch with WeChat in China is that it is also heavily censored and monitored and is used as a propaganda messaging tool for millions of Chinese citizens living abroad. The fact is that China's censorship and propaganda apparatus pushes down the responsibility of monitoring its citizens to companies like Tencent and Byte Dance [TikTok's parent company] and all platforms are expected to toe the Chinese Communist Party (CCP)line and ensure that content does not cross any red lines. The nature of Chinese state control over social media platforms is embodied in Article 28 of China's 2017 cyber security law, which states that, "Network operators shall provide technical support and assistance to public security organs and national security organs that are safeguarding national security and investigating criminal activities in accordance with the law."
During the corona pandemic, the CCP had asked Tencent and Alibaba to design health rating systems as one of the main contact-tracing tools to contain the spread of the virus. The flip side is that the very same software was used by the Chinese authorities to restrict information flow during the outbreak in Wuhan initially in early 2020. Several users who were contacted claimed that it was often noticed content deemed sensitive was taken down and WeChat regularly blocked the accounts of those who discussed issues ranging from Xinjiang, human rights to the pandemic in China. Many users both in China and overseas, in Australia for instance, have had their WeChat accounts blocked because they had discussed online, human rights issues in China. Some accounts. One Beijing-based user said he was questioned for several days by police. During the two-hour interrogation, police held printouts of his WeChat chat logs and read out parts that were critical of the Chinese leadership. He was released after he signed a pledge that he would not criticize the government again.
The extent to which Chinese netizens and users are dependent on WeChat had led to several users last year to start a campaign to called "Free from WeChat", in which they called on their countrymen to migrate to other platforms like Telegram, which they believe would be immune to interference by the Chinese government. A manifesto on the Chinese language blogging site Matters.news was published by a group of netizens who referred to themselves as "digital immigrants" wanting to escape China's internet firewall. The all-pervasive state security apparatus in China soon ferreted out the names and addresses of those who had migrated to Telegram and began calling them and their families. Many of them were questioned and by March 2020, the campaign ended. Some of those involved in this campaign told the police that they had no political motive in doing what they did, but they continue to be monitored.
Downloads of Telegram and Signal in China iOS stores have grown steadily in the past few years, but they are still only a fraction of WeChat's user base. This is because disenchantment with WeChat has grown in the past year, as more evidence has emerged the Chinese government was increasingly using WeChat to control speech and surveil dissidents. The best illustration of WeChat's alignment to the CCP was seen in August 2020 when President Trump issued executive orders to ban WeChat and TikTok. While the latter was quick to distance itself from any user concern over its links to the Chinese state, Tencent Holdings, the company that owns WeChat, responded very cautiously to the US action by saying that it was "reviewing the potential consequences" of the US order. Later it tried to divert attention from its links to the CCP by making a distinction between the app's Chinese and overseas versions. WeChat, which has 19 million users in the US alone, tried to suggest (12 August 2020) that the US ban applied only to its overseas operation, while keeping quiet on the security threat posed by WeChat. Company executives also repeatedly sought to make a distinction between WeChat and Weixin, the virtually identical app available only to users within China's Great Firewall. Tencents would like us to believe that WeChat is primarily a resource for all those living beyond the firewall. The reality is that WeChat and Weixin are inextricably linked, WeChat users communicate with residents in the PRC via the mainlanders' Weixin apps and vice versa. This becomes seven more crucial as China has imposed curbs on firewall workarounds and hacktivist groups.
For the outgoing Trump administration, national security concerns surrounding WeChat went beyond CCP surveillance, censorship, and the silencing of activists. The CCP, as US intelligence is aware, has an appetite for large volumes of sensitive personal data. Two examples of this were witnessed in breaches by Chinese hackers of first, the US government's Office of Personnel Management in 2015 and second, the credit reporting agency Equifax Inc in 2017. Chinese hackers are alleged to have collected personal details of hundreds of millions of people. Thus, the Chinese state is not only using social media to control and monitor its citizens it is also using cyber warfare to obtain information on a mass scale, which is a threat not only to the US but all other freedom loving democratic countries. This narrative of 2020, which goes beyond the corona pandemic, is a wake-up call for all Chinese nationals, inside and outside China!