Kumawuman Rural Bank accrues 486.40 percent of profit in 2019 financial year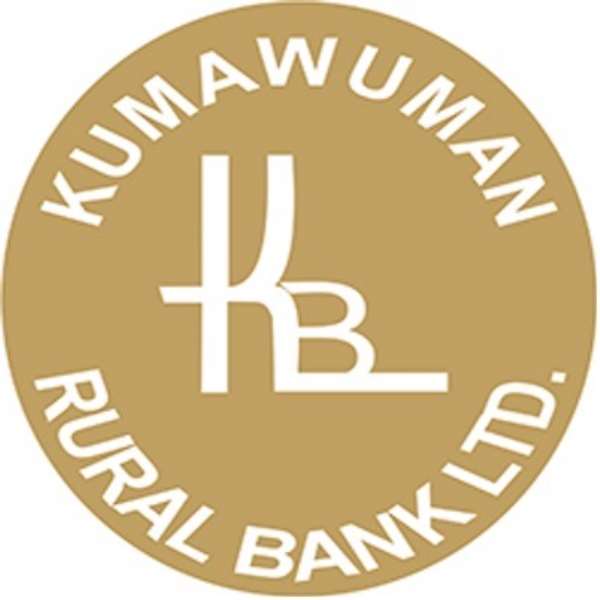 The Kumawuman Rural Bank with head office situated at Kumawu in the Sekyere Kumawu District of Ashanti has accrued 486.40 percent of profit after tax in the 2019 financial year as well as recording 14.36 percent depreciation of total income of GH¢11,561,242.00 in 2018 as against GH¢9,901,404.00 in 2019.
Mr. Alex Adomako Mensah, Vice Chairman of the Board of Directors addressing shareholders at its 27th Annual General Meeting at Kumawu, the District Capital of Sekyere Kumawu, said the success of profit after tax as well as profit before tax which was GH¢1,329,364.00 in 2019 as against GH¢590,249.00 in 2018 – representing 225.22 percent increase was due to provident returns on its investments and its loans and advances.
He said his outfit improved its total investment from GH¢32,488,226.00 in 2018 to GH¢40,588,708.00 in 2019 and loans and advances from GH¢ 23,715,588.00 in 2018 to GH¢26,371,585.00 in 2019.
Mr. Mensah said though the shareholders' fund deceased from GH¢6,886,975.00 in 2018 to GH¢5,211,733.00 in 2019, the bank observed an increment of total assets from GH¢80,725,457.00 in 2018 to GH¢98,259,389.00 in 2019.
He said the stated capital recorded a 2.08 percent increment from GH¢2,845,512.00 in 2018 to GH¢2,904,785.00 in 2019.
Mr. Prince Opoku-Kusi, the Acting General Manager of the Bank addressing the shareholders commended the shareholders for the realization of a 1.24 percent increase in total shares issued, representing GH¢9,541,221.00 in 2018 and GH¢9,659,759.00 in 2019.
He said the bank also accrued total deposits of GH¢85,133,510.00 in 2019, representing an increment of 22.77 percent from GH¢69,343,234.00 in 2018, adding that, the bank also observed operational expenses of GH¢10,930,660.00 and GH¢10,789,739.00 in 2019 and 2018 financial year, respectively.
"Pursuing liquidity as an immediate measure without neglecting profitability which help build our reserves and shareholders' equity, we are also embarking on aggressive deposit mobilization drive as the banking sector clean-up ends, thereby boosting the general confidence of our customers by focusing on direct banking relationship with them", the General Manager noted.
He promised effective measures in managing credit and other operational risks "which will result in the reduction in our none performing loans and others assets."