NBSSI disburses GH¢1.83million to 625 Odawna Market Traders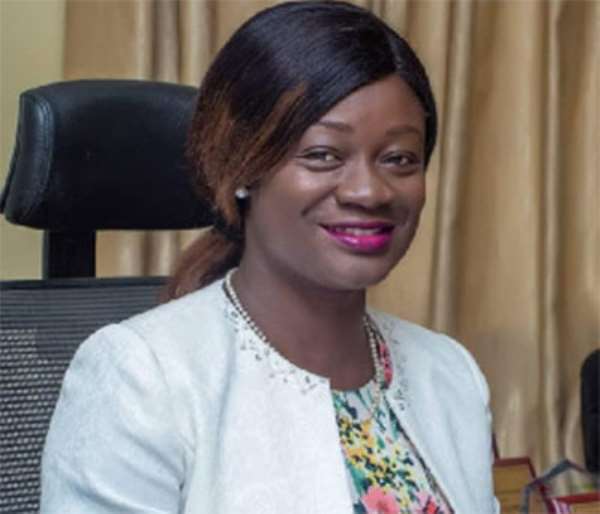 Kosi Yankey-Ayeh
The National Board for Small Scale Industries (NBSSI) has since Monday started disbursement of financial relief to traders affected by the recent fire outbreak at the Odawna Pedestrian Shopping Mall at Nkrumah Circle in Accra.
As at Tuesday, December 1, 2020, about GH¢1.83 million had been disbursed to 625 registered victims with each trader receiving support ranging from GH¢1,000 to GH¢5,000.
Payments were mostly made through mobile money platforms after details of traders had been carefully validated to prevent incidence of duplication and fraud.
Executive Director at NBSSI, Kosi Yankey-Ayeh, in an interview, disclosed that the board would pay 1,000 traders out of the 2,100 fire victims who registered for the support, while the rest would be catered for by Microfinance and Small Loans Centre (MASLOC).
She said the board paid special attention to affected traders who had already registered for the Coronavirus Alleviation Programme (CAP) Business Support Scheme because there was already a need for support.
She assured that other victims who had registered and were on the NBSSI list would receive their share by the end of the week.
To avoid duplication of payment to the traders, Mrs. Yankey-Ayeh said NBSSI and MASLOC had come together to reconcile their data and that during the process 100 entries were found to have been duplicated.
"After assessing data collected from the victims, we realised that about 100 of the applications received were duplications and so we are evaluating them to address challenges.
"The goal was to ensure that we provided the right relief. It is getting to Christmas and they need to get back on their feet. One of the reasons the President was pushing was to ensure that people got the right relief, and we have done that," she said.
A dawn fire engulfed the pedestrian shopping mall near the Kwame Nkrumah Interchange two weeks ago and destroyed goods worth thousands of cedis,
President Akufo-Addo during a visit to the market on Wednesday, November 18, 2020 directed the NBSSI to make available funds to support traders who had their wares destroyed by the fire.
He also said that government would undertake a re-wiring of all markets in the Greater Accra Region to forestall such tragic occurrences in the future.
Debris from the fire scene has so far been cleared as government is set to begin reconstruction.
---Daily Guide