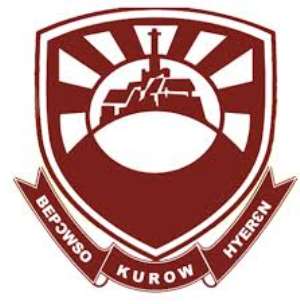 Komenda is the English name of the town known in Fante as Akatakyi (which means great warriors). We have English Komenda and Dutch Komenda and there is a Fort there to show the history of the interface with Europeans in the colonial and slave trade eras, stretching from 1442 to 1957 when Ghana gained independence from Britain.
Akatakyi or Komenda has promontory or land which juts out into the sea and forms a wide sweep of a bay. It is really scenic and picturesque at night from the Assai Hill on which Komenda College of Education is perched.
I completed Komenda Teacher Training College (KTTC) in 1970, some 50 years ago, and this is a recollection of some of my vivid memories which I am sharing with you all today.
From Assai Hill at Komenda where the College is located at the seafront, one can see at night a long stretch of lights dotting the coastline of the twin cities of Sekondi-Takoradi far out into the sea, and the scene is splendid and romantic at night from afar. What a beautiful sight! No wonder, the Fante song, 'Akatakyi ano sonsoba (wa), saa bush ano sonsoba (wa)' by the late music maestro, C.K. Mann.
Komenda is part of the Etsii-Edina-Eguafo Kwamankese group of settlers. Their Fante dialect is not as pure as the ones found in places such as Abura Dunkwa, Esaakyir, Nkusukrum, Kuntu, Mankessim, Esuohyia or Anomabo.
The people of Komenda are principally fishermen and farmers. Near the Post Office at Komenda, there is a statue of a warrior with a spear which legend states depicts a brave warrior who in ancient times, wrestled a beast and killed it to save his people from regular torment by the beast.
The town of Komenda saw its halcyon days during the Nkrumah regime of the First Republic from 1957 to 1966 when a sugar factory was located there and was run by the Czechs. There was another sugar factory at Asutuare in the Eastern Region. At the peak of production in the 60s and 70s, Komenda was a bee-hive of activity. It is definitely not what we see today, where we see a white-elephant of a miniaturised factory with no smoke puffing out fumes from giant chimneys or large swathes of green belts of sugar cane farms dotting the landscape, and stretching out as far as the eye can see.
Komenda College was established in 1948 by the Methodist Church as an offshoot of the famous Wesley College in Kumasi. It was established exactly 100 years after the Presbyterians established the Akropong Teacher Training College (ATTC) in Akropong in 1848, among the Akwapim Hills in the Eastern Region, not far from Accra. One great musician who went through Akropong Teacher Training College was the late Dr Ephraim Amu of blessed memory.
Komenda College was established as a co-educational institution by one Reverend L.A. Creedy and his wife, who were English missionaries of the Methodist Church based in Wesley College in Kumasi. From 1948 up to 1962, Komenda College only offered Certificate 'B' Two-Year Teacher training programme as part of the Kwame Nkrumah Accelerated Education Plan to train more teachers to fill the gap created by the many mushrooming primary and middle schools built across the length and breadth of the country in the immediate post-independence era.
The low non-storey buildings of Komenda College were inherited from the British Naval Command that was based there during the Second World War. Somewhere down the slopes of Assai Hill, on the Leeward side, one would find some traces of tarmac in the bush which marked an Airstrip that was being used by the British Navy during the Second World War. There is a place within the old buildings in the College near the coast called War-spite, a name reminiscent of the War era.
From 1962 to 1982, the Certificate 'A' Four Year programme reigned supreme until it was phased out completely in 1982, to be replaced by a two-year Post-Secondary teacher training certificate programme, which by the late 80s, was upgraded to a three year Diploma programme under the University of Cape Coast. The two-year Post-Secondary teacher training programme was actually started in 1968 side by side with us the 4-Year post-middle school teacher trainees until 1982, when the 4-Year programme was truncated and replaced by the 2 year Post-secondary programme.
The 4 year teacher programme helped a lot of brilliant boys and girls from the middle schools in Ghana to have access to an alternate route to further their education as many of them qualified to go to elite secondary schools but then their poor parents could not foot the bill then, as in my case, my father, a bricklayer, had gone on retirement in 1958 so when I passed the Common Entrance exam in 1965 to go to Government Secondary Technical School (GSTS) in Takoradi, and also to the one in Obuasi, I could not proceed as we were a large family of thirteen children.
Komenda also gives me fond memories of the Czech-run sugar factory which used to make shrill noise and cause great fumes and air pollution. I remember their Skoda cars which we named after a multi-coloured nylon men's underwear which were trendy at the time. The surrounding areas of Komenda Township used to be green-carpeted with seamless stretches of sugar cane farms and plantations. It was part of Kwame Nkrumah's big plan for industrialization and adding value to our farm produce before export or for local consumption.
Komenda Sugar Factory used to be part of the giant industrial conglomerate or empire of diverse industries under GIHOC (Ghana Industrial Holding Corporation), whose head at the time was a Komenda-born native called Ackom-Mensah, before later it was headed by one Major Acquah (Retired), a former Winneba-born military intelligence officer who unfortunately happened to be a victim among the four abductees, including three Supreme Court judges, who were abducted from their homes and brutally murdered under the Rawlings PNDC regime in the 1979 revolutionary days.
Mr Ackom Mensah was also the Board chair of Komenda College Board of Governors and once when he addressed us at the College at a time when many colleges were rife with food strikes and riots, he styled himself as an iconoclast (a word which is derived from the Greek and it means 'out of the ordinary or unique'). The word Iconoclast in 1966 was a big word for some of us then. The shortened form of the word is icon.
Apart from Komenda Sugar Factory, Nkrumah built the Tema and Takoradi Flour mills under the Irani Brothers and the Drevici Group of Companies from Italy who were running many other industries such as fish canning, confectionary, biscuit and chocolate production, among many others. Through bilateral agreement, Nkrumah set up the Tema Oil Refinery (TOR) with the assistance of the Italians.
We also had the Akosombo and Tema Textile mills, the Bonsa Rubber Factory, the Aboso Glass factory, the Pomadzi and Amasaman Poultry Feed and Poultry Farm complexes, the Bolgatanga Beef Factory, the Jute and Shoe factories in Kumasi, the Nsawam Cannery, the Nsawam and Nungua Distilleries which produced Bramsco Gin, Lawyer Gin, Lions Gin, The Afife and Afienya Irrigation projects for rice, The Afienya Gliding School, the Tema Dry-docks for ship repairs, the numerous State Farms and Plantations run by the Workers Brigade, and the State Housing Corporation (SHC) which undertook many Low-cost estates projects countrywide.
However, had Nkrumah followed the Bostwana model of gradual development and cooperation with our former colonial power, and had not alienated them with his brazen geopolitical stance, perhaps Ghana's trajectory of national development would have been different. Had Nkrumah not followed draconian laws and had followed the rule of law and liberal democratic principles, Ghana's story would have been different today. We also had the Pawlugu Tomato factory and VALCO or Volta Aluminium Company which was built by Kaiser Aluminium Company, a Canadian firm headquartered in Kitimat in Canada. The Akosombo Dam was built by Impregilio Construction Company, an Italian firm.
However, after all said and done, Nkrumah should be given the benefit of the doubt and credited for his visionary ideas on expansion of education to make it easily accessible to all, and inclusivity in nation building, by embracing all tribes, observing gender parity, and whole-heartedly embedding pan-Africanism as the bedrock of Ghana's foreign policy of decolonizing Africa. Nkrumah was a zealot Afrocentrist who embraced everyone, irrespective of colour, nationality, religious persuasion or ideological coloration through his strong participation in the Non-Aligned Movement (NAM) with the likes of Josef Bronz Tito of former Yugoslavia, Gamel Abdul Nasser of Egypt, President Sukarno of Indonesia, President Julius Nyerere of Tanzania, and President Kenneth David Kaunda of Zambia, among others (At the height of the Cold War between the West and East, these so-called NAM were more pro-East from their actions and utterances than they were pro-West).
At Komenco, we would go on great excursions to Aborobiano, the Cave near the sea, Aboransa and nearby places such as Dutch Komenda (Actually I never ventured into or set foot to any of those places during my four year stay, even though some students did go there on Sundays for missionary outreach and they came back with pineapples and fantastic stories. I was not an adventurous type as I was a stickler for regulations and a conformist. Also perhaps, I was a bookworm, naïve, and a swot).
Some had gone on those missions for booze and adventure to sample the palm wine and local gin popularly called akpeteshie or apio. Perhaps, out of boredom and youthful exuberance and impetuosity, to taste delicacies such as 'nsaafuw' or palmie or odoka, and get fresh fruits like coconuts and pineapples. Teaching practice took us to Saltpond, Kissi, Anomabo, and Dominase (I did all my teaching practices twice at Anomabo and twice at Komenda, so I did not get the chance to know more about our environs and the settlements. That was not my fault as those teaching practice postings were done by our supervisors. We were not asked to make our choices known).
Teaching practice came with its own share of social problems such as teenage school-girl pregnancies as many of the male teacher trainees were quite old in their 30s and 40s, with a few of us still in our teens at the time. I completed Komenda in 1970 at the age of 20. There were several occasions when some pregnant school girl was brought on campus and the guys who went to a particular location were called and lined up for an identification parade in order for the pregnant girl to point out which particular male trainee was responsible for her pregnancy.
On mid-term breaks, I did not have money to travel home so we would constitute ourselves into the 'destroyers' association' and 'loot' all the food portions for absentee students in the dining hall, as surpluses abounded from the portions of those who had travelled. Gari and beans with palm oil sauce, Black Star 'Attempt-All', made up of Kaakro, beans and Kontomire stew, ripe plantain, rice and groundnut soup, rice and beef stew on Sunday evenings, rice water, milk and bread in the mornings, the tea-break time with big doughnuts and roasted groundnuts purchased from the Canteen, among others were sumptuous and appetizing delicacies that quenched our huge whale-like, ravenous, voracious, and rapacious appetites for teenagers like us, at the time. I perceive we were gluttons and gourmands at the time, which reminds me of the shrew of which I read in Readers Digest that it could eat six times its body weight in food. Wow, what a rate of metabolism, catabolism and anabolism!
We did not pay fees and we had monthly pocket allowances. However, exactly a year after receiving Allawa (allowances) up to 1967, the then military leader, General Akwasi Amankwaa Afrifa of blessed memory, announced on public radio that he saw no reason why teachers in teacher training colleges should receive allowances, and therefore the allowances had been cancelled with immediate effect. That was a big blow to those of us from poor families and backgrounds. It was like using a sledge hammer to kill a small gad fly!
We had become sacrificial or paschal lamb on the altar of some political expediency to appease some external donors for assistance. Whoever made the decision at the time was misinformed and they misjudged, forgetting that it is only a teacher who touches the lives of all citizens, irrespective of the profession they choose to pursue in life. No wonder Canada and other advanced nations pay their teachers very well. Was the cancellation of the allowance due to fate? It was to be, was it? We, on our part, were undeterred, and like the very bold and brave soldiers who had announced the bad news, we gritted our teeth and soldiered on with our studies, as if nothing had happened.
We did not raise any dust about the issue by demonstrating or remonstrating in the press. We let sleeping dogs lie as we did not want the dogs let out to cause kerfuffle or to ruffle feathers. We admonished ourselves by the sagacious Fante proverb that states that a baby that would not let its parents sleep in the night will always subject itself to regular doses of the enema syringe being applied repeatedly to its anterior- posterior extremity of the alimentary canal (anus).
What a good time we had! There was no tribal discrimination as we all bonded together as one. Many Nigerian men and women among us were treated equally as Ghanaian nationals with no discrimination. This however, was to change in 1969 when the Second Republic was ushered in by Kofi Abrefa Busia (Prof K.A. Busia of Oxford fame) who implemented the Aliens Compliance Order and forever he sowed seeds of bitterness, discord and acrimony between Nigerians and Ghanaians. The chalice was further poisoned thereafter.
To those who do not know, this is the genesis of the now unending row between Ghana and Nigeria concerning immigrants, and yet we have the ECOWAS protocols in place to guide us. It is often averred in scholarly circles that citizens on both sides of the aisle have nothing against each other but rather it is their politicians who stoke the fires of acrimony to gain political mileage in order to appease some bellicose, belligerent, vociferous constituents, malcontents and jaundiced publics.
It beggars belief that while Europe has made a lot of progress with the EU model, we on our part in West Africa, take one step forward and then perhaps, thereafter take ten steps backwards whenever a new government mounts the saddle of government. I am sure we need more education to ramp up our political institutions because, for far too long, we have had round pegs in square holes, and we seem to be going round in circles. Now that we are hosting the African Continental Free Trade Area Headquarters in Accra, the ball is now in our court to deliver on our remit as the lodestar of Africa.
Before Busia's time, many Nigerians who were living for a long time in Ghana had integrated very well into the Ghanaian cultural fabric, and were contributing their quota to the national kitty and efforts towards nation-building. Perhaps, we need Sociologists, Psychologists, Behavioural Economists, and Psychoanalysts to decipher the trauma that we caused to expellees and deportees from both of our countries, and also to quantify and estimate the direct and indirect costs of such expulsions and deportations, first to the victims, and secondly to our separate economies. I think we need to go back to history to recollect the time we were under the British Empire and we saw each other as one huge family, what with the dreaded West African Frontier Force (WAFF) which was made up of Gold Coasters, Gambians, Nigerians, and others and they did exploits in Burma during the War.
I currently teach post-graduate courses in Diversity, Multiculturalism and Managing People across Cultural Borders in Multinational Corporations, and on hindsight, I see that politicians drive selfish and unprogressive agendas to promote parochial and divisive policies which bring short term rather than long term strategic gains. Look at countries such as the UK or USA where immigrants from all corners of the world bring pools of talent to the table to help drive the development agenda forward in those countries. Ghana and African countries had better learn lessons from them in the areas of diversity management, inclusivity, and multiculturalism. Promoting Diversity increases innovation, competition and creates avenues for networking and social stability.
After 1967, the teacher training allowances in training colleges in Ghana were cancelled by the military junta led by General Akwasi Amankwaa Afrifa (AAA) and it affected adversely those of us from very poor backgrounds. Some of the teacher trainees used their allowances wisely to undertake correspondence courses with RRC and Wolsley Hall in the UK and others bought their groceries and extra books from that allowance. However, others went haywire gallivanting, drinking and womanising with the money received from the allowances, to the extent that some snatched married women from their husbands. Be that as it may, economics teaches us that we are the best judges of our own welfare as per the Baumol model of super-fairness and personal ethics. We have no right to run down people's preferred revealed choices.
There was once a Mr Lawani Labran who was Mr Strongman Ghana who had come to Komenda College in 1967 to do some stunts to show the extent of his physical strength and prowess. After the show, he went straight for tea-break around 10 o'clock in the morning, and ended up downing two big aluminium kettle-full of tea, amidst heavy torrents of sweat cascading down his glistening arm muscles like torrents and rivulets of water running their courses after a heavy downpour! That became the standard among the junior teacher trainees at Komenco, to see who could or would break Lawani's Guinness Book record of tea drinking during our usual tea break in the morning! Whoever excelled at it was instantly nicknamed Lawani!
The food I detested most was gas-oil/grease and rice or sometimes when we had hard Ga kenkey balls which looked like tennis balls with hot biting chilli and small fried tilapias. Many a time when you tried to cut the tennis ball-like Ga kome (kenkey), it slid off the plate and jumped off to your consternation, discomfiture and embarrassment, all rolled in one. We also disliked it when they gave us palm-nut soup with gari in hot water. Well, as they say, one man's meat is another man's poison. Perhaps, what I used to dislike at the time was the delicacy of others.
The old women cooks from Komenda town were great. So also were the affable old men at the pantry who had a soft spot for everyone. Some students wanting to get special meals got written chits or notes from doctors to state that they were ulcer patients and that they needed pepper-free food. They would get special light soup with mashed yam and other dainties. Hmmm, some people are smart and opportunistic.
The College was organised into four houses for competitions such as athletics, football, singing and drama competitions. My House was House 1 or Indomitable House and we excelled in singing competitions and drama but not in football or athletics. We had bright students too. The isolated house from the Assai Hill was Formidable House or House 3 which also boasted of great intellects such as the Napolean Colemans and the (Man) John Kwasi Appiahs. House 2 or Victorious House members were always tops in sports. House 4 or Illustrious House members were also equally good in sports.
We learnt that some time back, the Houses were named differently with Fante names such as Edzikanfo (Pioneers), Nkyirmba (Latecomers), among others. Our School Prefects were called Ofie Panyin (OPs) and their female counterparts, OPwas. We had Dining Hall Prefects (DHPs). There were house captains, sports prefects, class representatives, and other office holders. I happened to be a Chapel-keeper in charge of arranging church services. Because of not wanting to be caught in any love nests, some mischievous guys nicknamed me Okotoo (Coward) Sakyi which I lived up to during the entire four year stint by staying chaste and celibate.
The buildings on Assai Hill on a promontory fronting the sea were once called Warspite. They were built as military barracks for soldiers during the Second World War of 1939 to 1945. They housed a section of the British Navy Air Fleet (brainz). They had massive concrete underground water storage tanks beneath the foundations of the buildings which had huge capacity to store rain water during the rainy season for use throughout during the ensuing dry season spell. That was ingenious of the Brits architects. There were no water pipelines at Komenda during the time we were there. In the dry season, we went down the high slopes to fetch water from a well downhill from a point near the Sugar factory where the water table or aquifer was nearer to the surface.
Komenda College of Education (KCE), as it is now called, had strong traditions and culture. Homos were given their money's worth. I remember arriving that day at the College in October 1966 and being dropped at the top of the hill by the driver. After making enquiries, the seniors called me 'Ahweaaa' wo dua ho nsombore'. I was redirected to carry my black metal box and a wooden chop box together and go to House 3, my temporary abode and refuge which was about a kilometre from the hill, down the slopes and across the football pitch, unaided! After about three months' sojourn there, I was re-assigned to House 1, Indomitable House, which became my permanent abode for the ensuing four year period.
During Saturday night entertainment on Homos welcome night, all the freshmen ladies would be lined up on stage and categorized or classified by a clown called the Garage Manager who gave car names to the ladies such as Chevrolet, Mercedes Benz, Pontiac, Nissan Thunderbird, Peugeot, Opel Rekord, among others amidst cat-calls, squealing and yelling from the student audience who would be suggesting their own car models. The ladies would be put through mental torture to tell the audience their first date and how it went or to sing a song or to dance to a certain kind of hi-life tune. It was all fun galore and a way to size up the sense of humour and nature of the new signees.
Every morning, the hall captains blew the whistle at 4 o'clock to wake us (first years) up or they rang the bell to call us for undertaking cleaning tasks. Our seniors in our rooms would shout at us to troop out if we became tardy in promptly jumping out of bed or rather jumping out of our skins. That was an era of real Boot Camp, and we often wondered how and when our ordeal would ever come to an end. A year was long in coming but it came at long last and, true to type, we emerged as fully-fledged imagoes or newly-minted sophomores as we swaggered around with impatience, glee and sophomoric braggadocio to get our back on the new freshmen. We would rub it in for them and invent our own innovative versions of teasing. Of course, we would be humane and not exceed the limits and bounds of our good human nature.
We went to bed in khaki shorts and khaki short-sleeved tops with our cutlasses and slashers tucked in by our sides in bed. There was no national grid electricity supply to the College as we were on generator set powered by diesel. Lights out was at 9 p.m. and some guys went to study after lights out with paraffin lanterns, up to the wee hours of the morning. They would dress in all manner of jackets, hats, pairs of socks and other garb just to ward off swarms of mosquitoes which swooped down on them in the classrooms like falling confetti.
In the night, under the cover of darkness, some dare-devil guys would sneak out down the slopes and descend on the cassava farm to uproot many tubers of cassava to cook on coal-pots. When the stuff was cooked, they would go from window to window in the dark inviting participants to the treat. Others took to soakings of gari, milk and sugar under the cover of darkness in weird enclaves such as the chop-box room or the garage near the kitchen. Only preferred guys would receive invitation to attend the festive board with their spoons.
I never did that kind of study vigil as my motto was to study during the day time and sleep early by 9 p.m. Before dawn, we would be marched out and given some tough portions of tall shrub to clear under the twilight. Inexperienced as I was, and a greenhorn teenager, I always suffered blisters on my palm as I could not endure the stress, and having come from a coastal area, I was ill-equipped mentally and physically to what I considered a laborious and arduous chore of weeding. Besides, I was a sixteen year old in the midst of strong men and adults, some of whom were as old as 56, forty years my seniors.
After doing the cleaning job, we would go for road run of about 10 kilometres and then go for practical agriculture on the farm. Every morning, you had a plot to sweep or you went to sweep the classrooms or the dining hall or assembly hall. Water was boiled in the pantry in the kitchen in huge semi-hemispherical iron containers which were fired by firewood underneath them. We would fetch the boiled water in metal buckets for drinking in our dormitory rooms. For classes or attending lectures, we the men wore uniforms of navy blue shorts and white shirts. The ladies wore plain frocks of green, maroon, cream, and red, according to their house colours. They would move about coquettishly and demurely in their stiffly-starched and pressed frocks with wide flanking pleats on their hip sides.
Our worst nightmare as homos or freshmen was Friday afternoons when we would be doing thorough cleaning of every nook and cranny for inspection at around 5 p.m. We would be assigned to scrub toilets and bathrooms as well as dining halls and remove cobwebs. The whole campus was a beehive of relentless activity as we worked hard to beat the timeline for inspection. We worked like the ancient Egyptian slaves who had their gruesome task master overseers breathing down their necks and barking out orders, amidst sounds of wailing and caterwauls from the whips they swung at lazy drones. There was a song sung like this:
Homo oo Homo ooo homo is an elephant
Homo oo Homo oo Homo is an elephant
Thousand balls of kenkey will never suffice a Homo
Homo is an elephant!
Later, I was assigned to be a special worker for my Housemaster and Mathematics teacher whose residence abutted the last dormitory at the extreme end of the linear row of dormitories lined up along the promontory or ridge, all fronting the sea.
That special duty assignment or chore gave me unfettered freedom and latitude to flaunt my airs and defy authority of our student overseers who had no say when I explained to them my special duties as a batsman or special aide-de-camp to my housemaster. The assignment offered me an unusual opportunity to learn how to pound fufu, make soups and attend to the big man's huge appetite as he neither joked with his fufu delicacy nor with any of his culinary delights.
I explored and discovered many culinary secrets and trained myself for my pre-marital life as a bachelor. My housemaster cherished his beer, cigarettes and other pleasures just as he enjoyed his fufu. He was really indulgent. Though married with four children, he was separated from his wife who lived in another town, and she rarely did visit. I wondered how those children of theirs felt. I came to be a mentor to the eldest son who ended up gaining admission to a senior secondary school in my hometown, Winneba.
I would wash and iron my housemaster's clothes, sweep his bedroom and make his bed, among others. I used a charcoal-fired iron box for ironing. I would iron starched clothes with a box iron. I was privileged to be sent on errands to town to buy cigarettes and beer for my boss and his visitors, though I never smoked nor drank beer. I was too young for that. Going to town was considered a great privilege then and so, I was elevated in rank and made immune to punishment as I always had an Exeat or chit to go to town.
In our first year at Komenda in 1966, there were 69 of us with our ages ranging from 16 to about 56 (see full list below this article - Class of 1966-1970 INTAKE). There was a guy who was a Quarter-Master General in the defunct Workers Brigade, and another old man who was once a class mate of our Principal. They were together once at Wesley College in 1948, before some of us were born. At the end of the year in 1967, four members of our cohort were sent home for poor academic performance, one male and three females. In those days, the teacher training entry exams were really tough and rigorous, so it was a wonder how some who passed those exams performed badly at college.
Many pupil teachers did not pass it at first attempt as some attempted it several times like playing the game of lottery. Some of us attempted it once in middle school form four and passed it at one touch.
I must render many thanks to the Almighty God for His favours all these years for His manifold blessings showered on us, and also to our great teachers in the middle school, some of whom are of blessed memory such as Mr Justice Besa Arkorful (J.B.) and Mr S.A. Nkrumah.
My favourite subjects were Mathematics, Geography, History, English Language, Fante, and Religious Bible Studies. I did not particularly like the sciences even though I enjoyed Health Science/Human Biology, Agriculture and Biology. However, I always passed the sciences with flying colours.
We were not particularly strong in the sciences as we were not as properly resourced with equipment, specimens and chemicals in our labs as the senior secondary schools in Ghana like Achimota, Mfantsipim, Presec, and Adisadel. Also I felt we had stronger calibre of tutors in the Social Sciences and Humanities than in the Sciences so I had better focus my attention on the non-science subjects since we did self-studies most of the time. The other subjects we took were Music, P.E, Arts and Craft, Education, Fante, and Child Psychology. I detested practical subjects like Art, Crafts and Music as I was and am a theoretician.
On occasion, we were privileged to go for Sports, Debate, Drama, and Quiz competitions in some of the Senior Secondary Schools in Cape Coast like St Augustine College, Ghana National, Aggrey Memorial School, Ola Girls, and Mfantsipim. I was a member of the Quiz Team and also a member of the Assai Writers' Club. I eventually became Editor of the College magazine called Assai. We learnt from our seniors marvellous sportsmen in some of the big schools in Cape Coast, nicknames of sports greats such as Jupiter and Solo. Hmm, such names inspired us but some of us were not cut for physicality.
I happened to have attended sponsored Talents for Tomorrow Annual Writers' Workshops at Achimota College where I rubbed shoulders with greats like Jawa Apronti, Efua Sutherland, Kwabena Asiedu, Elleen Geer Sangster, Ama Ata Aidoo, Letsa, and Kofi Anyidoho.
As recently as 2017, I visited Ghana and I went with my wife to Cape Coast University to seek admission for our daughter. After an unsuccessful adventure at the University, I proposed to my wife to console ourselves by visiting our Alma Mater as both of us are alumni of Komenda College, with my wife completing from there in 1981, eleven years after I had left in 1970. We went by cab and what a refreshing journey we had to reconnect to our roots. I enjoyed the well-paved roads and the beautiful view along the coast. We found Komenda College of Education in recess, with the students on holiday.
The College looked rundown to me and not at all to my expectation, after having walked out of its portals in 1970 and coming back to it in 2017, some 47 odd years down memory lane. The houses looked tawny, unmodern and scroungy, like famished cats. I asked myself, 'Had I outgrown my Alma Mater or it had betrayed me?'
Perhaps I had seen too much outside and travelled a lot so I felt disconnect, lost and utterly guilty that I could not do much at the time to help, only to show my love for the place by parting with some drink money for the people I had met there. Like General MacArthur said in the Pacific sphere of war in the Philippines, "I shall return- Wahihi". On our way back home, I saw Dr Kwesi Ndoum's impressive and monumental University and I was taken in and taken aback at the yeoman's job he had done to leave a legacy, indelible footprints on the sands of time.
When we went to the College, we met the Deputy Principal who received us warmly and we had a hearty chat. The road from the town to the College was in very poor shape and I recollected that it was because Komenda in our time in the mid-sixties had industrial vibrancy, we had a good time, and not the industrial inertia which we had encountered on our recent visit. From our visit, we concluded that the town had become a ghost town and its dwindling had had a knock-on effect on the fortunes of the College. The road leading out of the town to the Cape Coast- Takoradi road was equally nothing to write home about.
I bowed down my head in shame. Just before we reached the junction of the Cape Coast- Takoradi Road, we saw a small and miniature prim-looking new building painted in many colours with the signboard, Komenda Sugar Factory. There was no activity. The building looked as still as a painted ship in a painted ocean of forest green of lush vegetation. The expected green belts of sugar cane plantations to feed the factory with raw material inputs were nowhere to be seen. It contrasted sharply with what I know and see about the vast out-grower Nakambala Sugar Plantations in Southern Province of Zambia which produce Zambia Sugar for the whole of Zambia and for export under Illovo MNC.
On the matter of the Sugar Factory and Agriculture in general, I should say that we in Africa should make agriculture the cornerstone of our development policy because we need to be self-sufficient in food production. There is gold in the soil. In the 19th century, the French Physiocrats during the Enlightenment era, namely Francois du Quesnay, Count Mirabeau, Turgot, Brienne, Necker and Turgot (all Finance Ministers) arrived at the conclusion that development should be based on the law of nature which means developing the physical environment through agriculture and depending mainly on agriculture to survive.
In fact they were saying that let agriculture be the Leading sector in the economy so that it can create spill-over effects for other sectors. We need to come up with genuine innovative agricultural programmes for small-scale and large-scale commercial farmers who can supply the supply chain with inputs for further processing. We can have proper SADA and proper Agyapa Kookoo programmes that can uplift our people out of abject poverty and propel the country into prosperity.
On a happy note, my daughter re-sat her SSS exam and got admissions to KNUST, UG, UEW and Ho University of Health. Whatever is bound to end well will eventually come to fruition. She learnt a lesson that perseverance and hard work yield rich dividends. Onn that happy occasion, she was spoilt for choice.
I am using this forum to call upon Komenco Alumni not to forget our Alma Mater. I am also calling upon the Government of Ghana to improve the Komenda area which has been neglected for a long time now, especially the roads there need fixing and the whole area demands its fair share or allocation of development projects.
Some of the books we used when I was at Komenda were:
Geography books
1. Geography of Ghana by George Benneh & Kwamena Bosomefi Dickson
2. Ghana Geography by B.A. Boateng
3. Physical Geography by Preece & Wood
4. Physical Geography by Waters
5. Physical Geography in Diagrams by R.B. Bunnett
6. Physical Geography by Jarrett
7. People and Regions of the World-Human Geography by Jasper Stembridge
8. British Isles by Dudley Stamp
9. Physical Geography by Monkhouse
10. Map Reading by D.A. Nimako
11. Map Reading by Warburton
Mathematics Books
1. Geometry by Walker & Miller
2. Arithmetic by Walker & Miller
3. Algebra by Walker & Miller
4. O Level Mathematics by J. Clarke
5. O Level Mathematics by Macleish-Smith & Shannon
English Books
1. Common Mistakes in English by Fitikides
2. Living English Structure by Stannard Allen
3. English Grammar Usage by Tregido
4. English Grammar and Comprehension by Eckersley & Eckersley
5. Practical English Course Books 1-5 by Ogundipe & Tregido
6. English Precis by C.A. Lamb
7. English for the Certificate by Bright
8. English Writing by Warner
Science Books
1. UNESCO SCIENCE by S. Adu-Ampomah
2. O Level Chemistry by
3. Physics by Abbot
5. Certificate Biology by Yanney-Ewusi
6. Health Science by F. Daniels
History Books
1. Ancient History by F.K. Buah
2. History of the Gold Coast by J.D. Fage
3. A Thousand Years of West African History by J.F.Ajayi, Adu-Boahen & Michael Crowder
4. West African Revolutionary Years by Basil Davidson
5. Topics in West African History by Adu Boahen
6. West Africa History by F. Agbedeka
7. British History by Southgate
8. History of Britain by Elizabeth Underwood
Fante Books
1. Nana Bosompo
2. Fie Na Skuul Series by J.A. Annobil
3. Mfantse Grammar of Function by C.F.C. Grant
Education and Child Psychology Books
1. Education in Ghana by S. Kwafo Penrose
2. Child Psychology by Udo-Ema
3. Principles of Education by J. Farrant
Religious Education Books
1. From the Northern to the Southern Kingdoms of Israel by Kwesi Abowie Dickson
2. The Synoptic Gospels by T. Guy
Tutors at Komenda (1966-1970)
1. J.E.T. Taylor (d.), Mathematics
2. Bedu-Prah, Mathematics
3. J. F. Quansah, Mathematics
4. Ms Milligan nee Mrs Lewis (Peace Corps), Mathematics/English Literature
5. F. Entsua Mensah Mathematics/ Geography/English
6. J. Danquah (Koton di) Art & Craft
7. J. Buatsie Art & Craft
8. Ms Hammond (Sasabonsam fie na maba yi) Child Psychology
9. John Aidoo (Kwame Amamoo) History
10. J.B. Fletcher Senior Housemaster
11. Samuel Quartey Geography
12. J. E. Paintsil P.E.
13. J. Yawson Agric Science
14. Ms Ghartey Geography
15. Ben Kwofie English
16. Addo Quao English
17. John Bell (VSO) Ancient History
18. Mrs Bell (VSO) Biology
18. M.A. Kwofie History/History of Education
19. J.E.A. Mills Education Psychology
20. Ms Dartey Education
21. Ms Grace Owusu Ancient History
22. Mr Okyne Jr. (Onshore Winds) Geography
23. K.N. Amoako General Science
24. Mr Fynn Music
25. Mr Asamoah Music
26. Mr Abrahams (No throw ooooo!) Religious Bible Education
27. Mr Oppong (Kong) P. E.
28. Mr Ahenkora (English)
29. Ms Ribeiro Home Science
30. Mr J. Lewis (Peace Corps) Science
31. Azantilow History
32. Amuah-Sekyi History/Geography
33. Mr Maison (Akooopia!) Music/Visiting Tutor
34. Edward Ansah History
35. Mr Egya Vice Principal
36. Mr R.R. Okyne Principal
Winnebarians on Campus
1. Kwesi Atta Sakyi
2. Madam Smith -Mensah
3. John Otabil Hanson
4. Ms Leticia Taylor
5. Madam Grace Mensah
6. Ms Georgina Anderson
7. Joseph Asemanyi
8. Mr Edward Ansah
9. Mr R.R. Okyne
10. J. K. Ewool
11. Ms Philomena Acheampong
12. Ms Micah (Accounts)
Senya People on Campus
1. Appah
2. Jonathan Akande
3. Forson
4. Anderson
Assaians at GBC
1. Kwamena Ainoonson
2. Rev Ato Brown
3. G.C. Sam (d)
4. Kwamena Quagraine
Nigerians on Campus
1. Sahara Amusa Bello
2. Ajibike Yekini
3. Omotosho
4. Yinka
5. Adebayo
6. Amos
7. Oluaha
8. Fadipe
9. Jonathan Akande
10. Bolanle
11. Adeniran Bello
12. Oseni Fuseini
13. Christopher Adepoju
14. John Saka
T1 members (1966-1970 INTAKE)
1. Jonathan Akande
2. Kwesi Atta Sakyi
3. Doyi (d.)
4. Charles Atsitsubuigh
5. John Caesar Quansah
6. Yamson (d.)
7. John Ayisi
8. Samuel Ackah Cudjoe
9. Ampem Kwabeng
10. John Kodua
11. John Mensah
12. Thomas Ackah Mensah
13. Eduah (d)\
14. Ahiavi (d)
15. Franklin
16. Kyei Baffour
17. Efua Ampah Korsah
18. Lady Jane Crentsil
19. Ms Ussher (DHPwa)
20. Mable Taylor
21. Ms Ackon
22. J. A. Money
23. Dominic Dobeng
24. Essuman
25. Christopher Adepoju
26. L. A. Akrofi (OP)
27. John Okosu
28. Joseph Asemanyi
29. Regina Essien (OPwa)
30. Rosemond Kusi
31. Dzirakor
33. Eduonu (Kochinsky)
34. Philip Kwesi Amoako Arthur
35. Samuel Ato Brown
36. S. Acquaye
37. Owusu Yirenkyi
38. Joe Parker
39. Bernard Kwesi Mensah
40. Ben Johnson
41. Kate Saah
42. Theresa Akuffo
43. Ms Arko
44. Emelia Walker
45. Joana Crankson (dropped)
46. J. Coleman
47. J. Hastings Nkrumah
48. Martha Obo
49. Elizabeth Otoo
50. Sophia Darkwa
51. Mercy Oppong (dropped)
52. Margaret Awotwe (dropped)
53. Asamani (dropped)
54. Forson
55. Manteaw (d)
56. Ms Goddah
57. Georgina Anderson
58. Alice Ehun
59. Ewe shy lady in T1 A (Miss Akafia?)
60. Emmanuel Nii O. Abbey
61. Beatrice Akumanyi
62. Abbey's WL (Ms Margaret Crentsil?)
63. Rachael Cann
64. John Eshun (DHP/Footballer)
65. Mercy Tawiah
66. F. Osei
67. Okrah
68. Darpoh
69. Phillip Essuman Johnson
70. Samuel K. Andoh (drummer)
Principals at Komenda
1. L. A. Creedy 1948 – 1962
2. R. R. Okyne 1962 – 1971
3. Rev. C. K. Assiaw-Dufu 1972 – 1978
4. J. A. Walker 1978 – 1980
5. Robert Mensah 1981 – 1986
6. Jane A. Zormelo 1986 – 1992
7. Kismet Sagoe (Acting) 1992 – 1993
8. Rose Newman 1993 – 1998
9. J. K. Sekum (Acting) 1998 – 2000
10. J. K. Dadzie 2000 – 2006
11. Gladys Annan Noonoo 2007
(Sources: bestbrainz.com/Komenda College of Education)
Kwesi Atta Sakyi, BA (Gh), NDP (Unisa) MPA (cum laude) Unisa, MBA (UNZA), MBA (online-Switzerland), Group Diploma (Jersey, UK), 4-Year Cert A (Gh)
Member Oxford Round Table
Member Economic Association of Zambia
Editor IJALIS
Editor IJRISS
Head of Research, ZCAS University
P. O. Box 35243, Dedan Kimathi Road
ZCAS University
Lusaka, Zambia