Women, Money, Loyalty & Division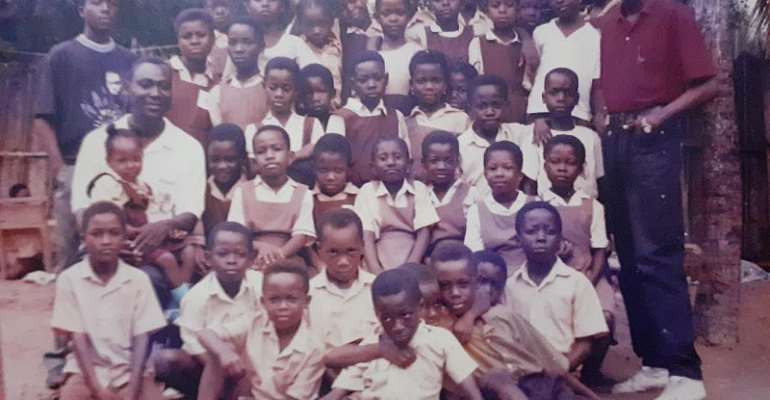 In the eyes of a man he sees a human, flesh and blood, to some extent he also sees a weaker gender. The man feels he owes her comfort, and must adore her the way her parents couldn't. He is always confused and unsure how much effort, time and resource he needs to put in. He feels his heart's murmur on seeing her and he understands that that is what it takes to be a man.
She on the other hand, has a list in hand. From the family setting to the movies she had watched, she had learnt many things, well informed and blindly. On romance, what she could call love and the kind of man she must be with. An ordinary female would not consider winning over a man. According to her, it is he who should win her over so all that she bothers about is her ever changing checklist.
We are women they will say. A woman produces baby with the help of a man. She carries a baby feeling comfortable and fulfilled when there is a man on her side. But as soon as the baby is born it is all her effort and sacrifice. "I could have died" she would say boastfully. She thinks the man cares less, and so if she and the baby had died, he would simply get another wife and continued living.
Mothers from some ethnic groups beyond the coast would even advise their married daughters to bring home only the good things they gain in the marriage but leave the bad ones with their husbands. And this is usually the last and most important advice most of the women from these areas get before they are sent off to join their husbands.
The man mostly comes into this bond innocently. He comes with clean thoughts and mind, ready to make a family that they all could be proud of. He is just self motivated and in many instances with barely anything passed on as inheritance.
Some come from very strict patrilineal homes, and have been brought up such that, regardless the situation, they just cannot agree that a woman too can financially contribute to the home. So she keeps her money to herself. Give more tips to their child after the man had offered his widow's mite. To many of these women, as soon as the child is born it becomes a competition of who could win the child over.
For a man who had depleted his resources on the marriage, he is doomed. With time, it would be his wife that commands the money and status. The worse of this class of women could even be those who were not used to owning money and had suddenly found themselves handling something stable as monthly stipends. I will not talk about that well to do man from my hometown I once worked with who left all the beautiful Ɛʋɛ sisters just to find himself a husband killer who cared more about inheriting him.
His story was not the last, an uncle too got a gold digger from among that group beyond the coast, but for lack of reasoning he is going for another one and it seems some people can only be rescued by death.
As a young man going through basic school I felt a little uncomfortable when I began hearing the jingle on television "send your girl child to school, mama send her to school" I could not put a finger on the motive behind this campaign then, even as a boy.
Between the years 1994 and 1995 when I first heard this jingle on television, I was already in a class where females were in the majority and so I didn't understand why they weren't encouraging parents to just send their children to school but were specific about the female.
In all the classrooms that I had been with females, I had experienced and noticed some sort of bias even as a little boy that would very much influence my decision to choose an all boys school for my secondary education. These experiences made me dislike being associated with girls to some extent.
Even as a young pupil in stage three, I witnessed at first hand some favouritism towards female students. I could see how our dominantly male teachers were super friendly towards these female classmates. Some will even beat up boys who showed liking for some girls in the class. But on a professional level they will offer to conduct extra classes for these girls. But sooner, we would uncover that these extra classes were simply a smokescreen for the clandestine agenda to discuss upcoming terminal exams questions to enable these girls outperform the male students.
I remember how I had rebelliously skipped myself over stage four because the official result for the term skipped a group of classmates that I believed I was by far sharper than. My former class teacher who submitted that term's result to the authorities would later be indicted and sacked from the school for submitting a fraudulent result.
Then I remember another incident of a girl who provoked me into a fight. I was not used to fighting females but I somehow got my pound of flesh. I remember that as soon as I warned this young girl to expect a revenge, she went straight to report me to this male teacher. Instead of he digging into the issue by inviting me to hear my side of the story, he rather went straight ahead on the side of this girl to push the blame on me and even gave me some lashes for threatening the girl. The incident made me very bitter and I feared that there was no justice for the school going male child in a mixed sex school.
But after my secondary education I was going to witness even more of the female bias trend in our formal education system. Scholarship schemes solely for girls were all over the place, and university quota for girls to read science programmes too. It was indeed amazing to me because I knew for a fact that some girl's secondary schools were already being ranked as the best and among the best in the country with their students recording enviable grades, so why do they still need a quota?
Now it began to dawn on me that a system was being created where no one cared when a male drops out of school. It also appeared that it was a system that did not care about putting our best foot forward but rather putting the skirt forward. Writing this I am not only being reminded of the hair dressing salon operator who became an MP or the wives who took their dead husband's seats in Parliament, but I am also being reminded of the many square pegs in round holes all over in the public sector of our country.
I would later become aware of Kwegyir Aggrey, the one who said "if you educate a woman you educate a nation but if you educate a man you educate an individual"
Kwegyir Aggrey, I learnt was himself a man, and this got me even more confused. Was he trying to tell us that after he gained knowledge he had kept his female children at home whilst his sons went to school?
I was not a big fan of research then but I wondered how many unbiased studies went into this kind of statements. If the knowledgeable male was not so important to a society, why did Willy Lynch target the male slave in his attempt to stop rebellious slaves?
I know many educated polygamous men who ensured that all their children (regardless who their mother was) went to school. But I am yet to see an educated woman in a polygamous home who wishes to push the children of other unfortunate wives. Among these two groups which should be more capable of educating a nation?
If a man is highly educated, he does not seem to mind if his wife needs to be supported all the way. He doesn't even mind putting her through school. But the women with a little status and religion to back it can be very concerned about self esteem. They don't seem interested in getting a man who hasn't their level of education. It is either he would have to run for peace after he had been countlessly frustrated or be abandoned along the way after he had played the sperm donor role.
We haven't gone far into this project yet, but we can already see its fruits. The well educated females are out but cannot seem to find a match among the male. They are highly educated but all they can find are men who are mostly drop outs. These men have the strength for work but without "status".The few men who have made it to the top are like the King Solomons and the King Davids of our time. They take for themselves as many concubines who cannot find men to match their status and they easily add the wives of men who could not keep up.
I used to wonder what the goal of this project was, but it is beginning to be clear that its purpose is to breakdown the family unit that we used to fall back on so that all what would be left with will be mothers moving around with children like a hen and its chicks. And I wonder how any nation can be built this way.
Maybe also the project was actually intended to make the women capable of solely running the home without the male influence. I now want to believe that I know the goal of those who pushed and are still pushing for girl child education whilst consciously leaving out the male child.
But the question I ask myself is this, by our actions do we intend to get the best up or we just want to see the skirt up there?