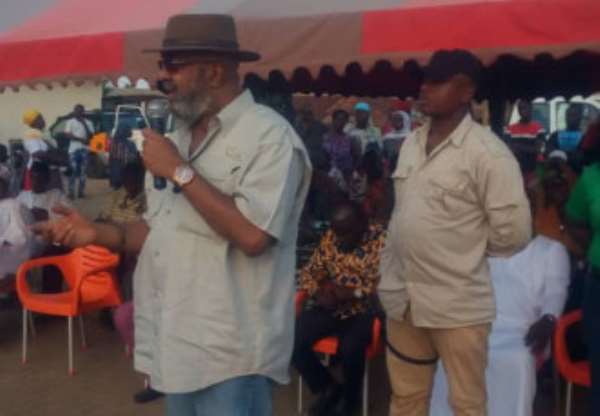 The National Vice Chairman of the opposition National Democratic Congress (NDC), H.E Alhaji Said Sinare has appealed to Constituency executives, Ward Coordinators, Branch Executives, Zongo leaders and supporters of the party in the Awektia Constituency to continue working harder for the party to win the 2020 general elections.
Mr Sinare who is a former Ambassador to Saudi Arabia has made the appeal at the Awektia Constituency in the Eastern Region yesterday.
The General Meeting of the Zongo Communities in the Awektia Constituency of the Eastern Region saw several women and thousands of youths calling for NDC return to power due to what they refer to us bad governance under the leadership of President Akufo-Addo and Dr Bawumia.
He said the NPP government had nothing good for Ghanaians and urged them to vote the party out of power and replace it with the NDC.
The experienced politician cum businessman urged supporters of the party to remain united and committed in the wake of false media reports and propaganda being waged against the party.
Alhaji Said Sinare is optimistic the opposition NDC will return to power in 2021 if Ghanaians police the ballot boxes, papers and Collation Centers across the country without fear or favour.
Describing the New Patriotic Party (NPP) as "deceptive", he admonished party faithful to unite and attach a lot of importance to the grassroots and branches during and after this electioneering period.