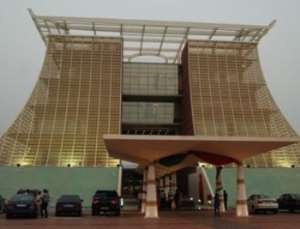 Which part of Ghana's constitution states that, the Vice President must be the chairman for Ghana's Economic Management Team, and that, the Chairman must be an economist?
It was a convention started by the NDC under Jerry John Rawlings and was continued by John Kufour. However, is it not time to discard this outmoded practice as a nation? In a more progressive country, a politician or a Vice President is never made a Chair of any Economic Management/Advising Team.
Such teams are constituted by experts that provide empirical research for the Presidency, and prepares the annual Economic Report of the President. For example, The Council of Economic Advisers (CEA) in the USA, which was once headed by a renowned and astute Economist, Alan Greenspan, is a USA agency/team within the Executive Office established in 1946, which advises the President on economic policy. The CEA provides much of the empirical research for the Presidency/Whitehouse and prepares the annual Economic Report of the President.
Is it not time Ghana starts thinking beyond this mediocre partisan debates and thinkings that add no value or contribute to progress? Ghanaians should rather be calling for a more superior and quality a non-partisan Economic Management Team or an Agency within the the Presidency, to be chaired by an astute, and renowed economc expert. This is how progress is achieved.
Even if the non-partisan agency cannot be constituted, the political party in power should desist from apponting a Vice President to chair the Economic Management Team. This team should be chaired by an astute and renowned economic expert with professionals as team members.
By Kofi B. KUKUBOR
The writer is a Policy and Governance Analyst