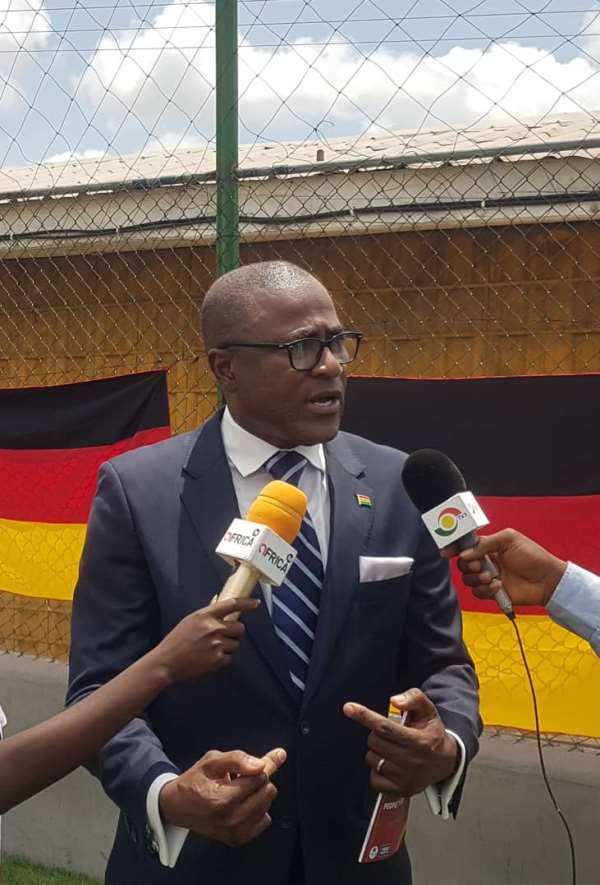 The People's Action Party (PAP) yesterday Friday, October 2nd, 2020, led by its founder and flagbearer Kwesi Busumbru unveiled its 2020 manifesto ahead of the December 7th General Elections.
The Manifesto dubbed: "people First, Not Politics" outlined numerous policies the PAP-led administration would implement to ensure massive development and growth of the country's economy.
The People's Action Party (PAP), is one of the minor political parties participating in the upcoming December 7th general polls is led by the founder, Kwesi Busumbru as its Presidential Candidate and believes to win the upcoming polls.
Below are some key highlights of the thirty-six points document of the People's Action Party, " People First, Not Politics" Manifesto:
Building A Vibrant And Effective Technology-Based. Economy
To enhance productivity using modern technology, the PAP plans to build a vibrant, secure, and effective economy through Math and Science, and Industrialization and Digital economy. This will give real meaning to the development of our people.
PAP will provide various training institutions to render the necessary training to the youth, and harness their potentials for national development.
Trade And Industry
The PAP government will be a youth-centred government where the youth will be empowered to learn a new trade and improve their chances of self-employment. We will give tax reliefs to employers who employ 40 to 65-year personnel and also those who choose to retrain existing employees on new technology rather than lay them off.
Youth Unemployment
Youth unemployment is a major threat to the nation's development and the PAP government will make it a priority to help alleviate this problem. We will provide opportunities to the youth for free training in their skills set such as Carpentry, Electricals, Masonry, etc.
Also, organisations which support this government venture with the provision of tools and equipment to trainees upon completion of their training( to enable them to set up their own businesses), will benefit from tax reliefs or rebates.
We will further reduce unemployment by employing more youth on the state farms, and provide the necessary production or processing industries to absorb the trained youth.
Food And Agriculture
The agricultural sector is the bedrock of our country and thus farmers, traders, processors and other workers in the industry receive their daily wages from the activities ongoing in the sector. Every other person in the country also derives daily leverage from the food produced by the sector. However, despite the acclaimed competent leadership of the NPP and NDC governments, there are still questions yet to be answered out of many.
The PAP is committed to this sector and when voted into power, will provide quality Agricultural-Tech training facilities and avenues for the youth, to improve efficiency and profitability in the sector, etc.
Education
Education is essential in human life and knowledge is power; thus improving on education is key to the People's Action Party. PAP plans to make reforms in our educational system by providing better transport for our students. Kwesi Busumbru will invest in a zero to five early-childhood education so that more children will have the best start they can at learning and life.
PAP administration will provide buses to both Basic and high schools to transport students to and from school daily.
PAP will set high standards for education and improve accountability whiles giving our schools the resources they need to meet those standards.
One can have access to the full document on the party's website at www.papghana.com
Meanwhile, the party is yet to unveil its running mate.