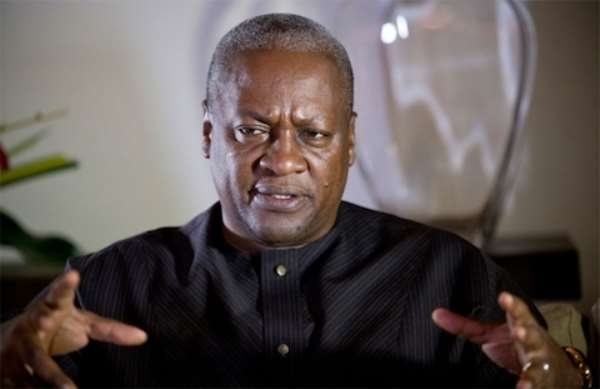 Greetings from the passageways of the presence of mind, where we examine issues. Cutting of glasses isn't an aspect of our responsibilities depiction.
Dear former President Mahama,
Hope this piece discovers you in an awesome condition of wellbeing.
Today happens to be the last day of this fantabulous month, and of course, our own...the son of our Asaase, Dr. Mamudu Bawumiah who happens to be our VP just frosted our cake with his last interview for the month.
For tossing of shades, he gave a valiant effort to secure you down....and my real to life assessment, I figure you ought to react. Sufficiently clever, you were depicted as "Archbishop of promises"...this implies, you have been offering mouth-watering guarantees which are egalitarian in nature.
As said by our King, Otumfuo Osei Tutu II, "proceed to address your errors, repackage your self and offer better other options."
I know without a doubt that, you took this exhort in an awesome faith...
In any case, for quite a while, it appears you are not giving us any better other options or I'm the issue ?...Mr. former President, with all due regard, as a Zongo boy, we merit better! We are above morgues and Okada.
As we are situated, hanging tight for better elective guarantees, I'll ask Dj Amuzu to give us..."Y3 ne wo sere kwa" by Daddy Lumba.
By famous solicitation, I rest my pen!
Adjei Boakye
Ak447
Akobam road.