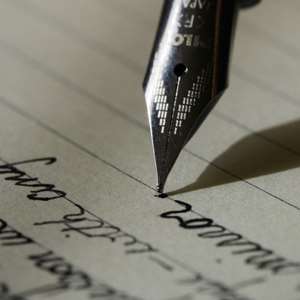 News reports from Northern Region suggest that the Vice President Dr Bawumia as part of his tour of the region promised that Yendi the capital of Dagbon would get a satellite campus of UDS.
As an alumnus of UDS I would be happy to see my alma mater develop or expand across the country. I am sure that's the wish by many others. However, the Npp cannot be trusted on new promises given that most of their past promises have not been delivered as promised, so there's no point to even contemplate whether they will build a satellite campus in Yendi in the most unlikely event that they even retain power, God forid. It's clear that Akufo Addo and NPP have began yet another round promising spree as we saw in 2016 elections.
First of all, in 2016, Nana Akufo Addo promised to build 350 brand new senior secondary schools across the country from scratch. Video evidence regarding this promise exists which was reechoed by Nana Akomeah the npp Director of Communication in 216. The question today is how many of these 350 SHS have been built or even started in almost 4 years? The answer is ZERO. Not a single new SHS has been built by Akufo Addo's government that had more resources than any other government in Ghana's 4th republic.
The NPP cumulatively ruled Ghana for nearly 12 years since 1992 but the hasn't established a single university in Ghana. At least the NDC established more than 4 public universities of which UDS is one. The NPP under Akufo Addo only succeeded is naming the UDS Wa campus after an NPP founding member and the UDS Navrongo campus after another Npp founding member. Many people believe that this promise is yet another deceptive promise to hoodwink the good people of the northern region especially those in Eastern Dagbon popularly called Eastern Corridor.
The question some people are also asking is that, the state of UDS campuses in Tamale and Nyankpala still require infrastructural boost, so what has the Akufo Addo's government done to complement the infrastructure his predecessors bequeathed to him on the two campuses of UDS in Northern Region? The so-called interchange Akufo Addo claimed he was constructing in Tamale nothing to talk about presently.
The movement of people people and vehicles have even become very difficult in town centre due to the roadblocks yet just about 3-4 concrete pillars have been raised since last year as far as the so-called interchange is concerned. I am not against building a satellite campus of UDS in Yendi however NPP can't be trusted on their promise especially when the are so many broken promises from their 2016 manifesto. The Tamale Airport phase two was due to commence immediately after 2016 if NDC had retained power in 2016.
Today what is the extent of that project? The Eastern Corridor road project would have finished by now if Mahama had won the 2016 elections. Akufo Addo came and abandoned this great project. Isn't that part of the northern Region especially as the same road links Yendi the capital of Dagbon to Accra through Volta region which makes a journey to Accra very short.
Nana Akufo Addo's government is now operating under injury time yet what can Akufo Addo and Bawumia point to in the northern region apart from the 3-4 pillars raised in Tamale for the so-called interchange? Where's the police or military Hospital Akufo Addo and Bawumia promised to build in Tamale in the npp's 2016 manifesto? Akufo Addo and NPP in 2016 also promised to build a theatre in Tamale, where is that project? There other uncountable promises Akufo Addo made to the people of northern region, which have not been delivered.
I am appealing to our brother Dr Bawumia to spare with another litany of deceptive promises as the December election is just a stone throw away. The good people of northern Region and Dagbon for that matter would not and should not be swindled by phase two of unrealistic promises by Akufo Addo and NPP in the region. We deserve better. I am a proud son of Dagbon.
Baba Musah,
[email protected]