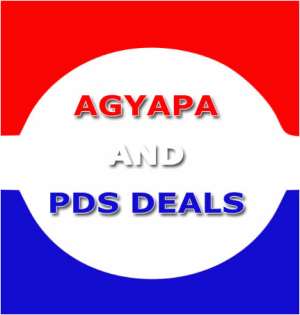 Our elders say in Dagbani that when you see someone who is whistling if you're patient enough, the person will eventually say the interpretation of the whistle clearly for you to understand. In February 2015, Mr Yaw Osafo Marfo one time failed NPP Presidential Aspirant and now Senior Minister in Akufo Addo's government said to NPP executives in the Eastern Region that he doesn't understand why people from non-region regions in Ghana should be allowed to govern this country.
In the infamous Yaw Osafo Marfo leaked tape he claimed that about 90% of Ghana's natural resources come mainly from Akan-speaking regions and that it was rather people who come from regions without resources were the ones governing the country. At the time that he made this irresponsible statement, John Mahama was the President of Ghana with late Amissah Arthur as Vice President.
In the leaked tape Mr Yaw Osafo Marfo was heard saying that "We should protect ourselves, we should protect our income. No one who is the source of income, the source of revenue, the source of resources gives another person without those resources the chance to rule over them". He listed the resource regions as Brong Ahafo, Ashanti Region, Eastern Region, Western and Central regions. And the non-resource regions as Greater Accra Region, Volta Region, Northern Region, Upper West and Upper East regions.
Soon after Akufo Addo won power in 2016 and formed his government thereafter, Mr Yaw Osafo Marfo got two lucrative jobs for two of his children. One at SSNIT and the other at NCA.
In August 2017, Mr Yaw Osafo Marfo told Ghanaian youth that the public sector was choked and that the youth should look elsewhere for job opportunities after he had secured the two juicy appointments for his children.
Subsequently, Osafo Marfo in 2019 told Ghanaians that, his two sons got their jobs because they were the most qualified Ghanaians because they topped the SSNIT and NCA interviews.
In 2020, one of his sons, Kofi Osafo Marfo and with other family members of Akufo Addo have been handed Ghana's mineral royalties for $500 which will be paid by Ghana for good 15 years. Fellow citizens beware that our mineral resources will be in the hands of these criminals and any liability as a result of their reckless would become a liability for Ghana.
If you're there in your corner shouting something something more for Nana, I simply urge you to also add that '15 more for Agyapa crooks" (for the akyem mafias to chop Ghana's mineral royalties for free).
When Ursula Owusu MP for Ablekuma West and Minister for Communication said that the real owners of Ghana are now in charge of affairs, you should understand the import of her reckless statement.
When Mr Atta Akyeah MP, Minister for Works and Housing said that if you were to take out the Akyem people from Ghana, there will no history left for this country, you should understand what he meant.
It was Ghc22 billion assets of ECG that they auctioned to themselves. Now it's our mineral royalties.
Now it's no longer even about the resource regions but a SMALL AKYEM MAFIA GANG who are grabbing everything and anything they chance on.
Ghanaians wake up.
Baba Musah