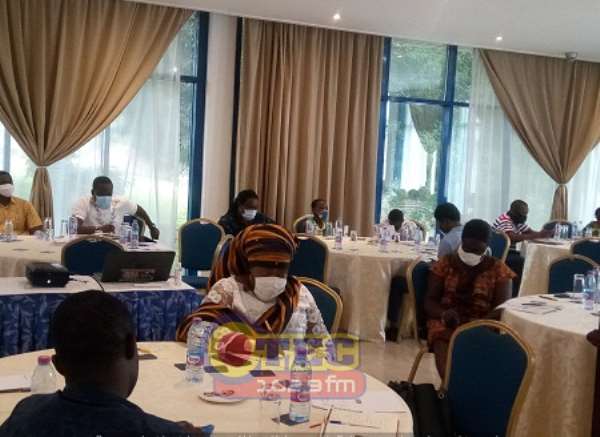 CARITAS Ghana Catholic Secretariat has held a day's dialogue to facilitate and support resettlement and reintegration of vulnerable populations affected by COVID-19 pandemic in Kumasi, Ashanti regional capital.
The meeting was organized by Caritas Ghana, in partnership with Street Children Project (SCP) in Kumasi and the CARITAS of the Catholic Archdiocese, AFDOM GHANA supported by Star Ghana Foundation.
It brought together Metropolitan, Municipal and District Assemblies (MMDAs) in the three Northern Regions, Non governmental organizations (NGOs), street children and the media.
The meeting held on Thursday, August 13, 2020, discussed ways to resettle and reintegrate especially the young women who are caught up in the Covid-19 pandemic difficult situations in the cities.
It also explored possibilities for coordinated efforts to provide critical services to venerable populations most impacted by the Covid-19 pandemic.
The Director of Street Children Project (SCP), Rev Sr. Olivia Umoh, outlined some of the interventions embarked, among them were mobilizing some female head porters (kayaye) to give them skills training, offering them shelter and food.
"There are many street children being catered by the SCP at the secondary education level, bearing their full financial costs. We have and also given vocation training skills to women in beads making, dress making, hair dressing among others, all at the SCP's expense," she added.
The Development Coordinator, Catholic Archdiocese of Kumasi, Rev Fr. Joseph Asante, appealed to the government to implement child rights laws and policies that seek the good welfare of children to curb streetism in the country.
Some beneficiaries of Street Child Project shared their experiences with the participants.
Other facilitators of the programme were the Executive Secretary of Caritas Ghana, Mr Samuel Zan Akologo and the Chief Executive Officer of AFDOM GHANA, Ahaji Aminu Munkailu.