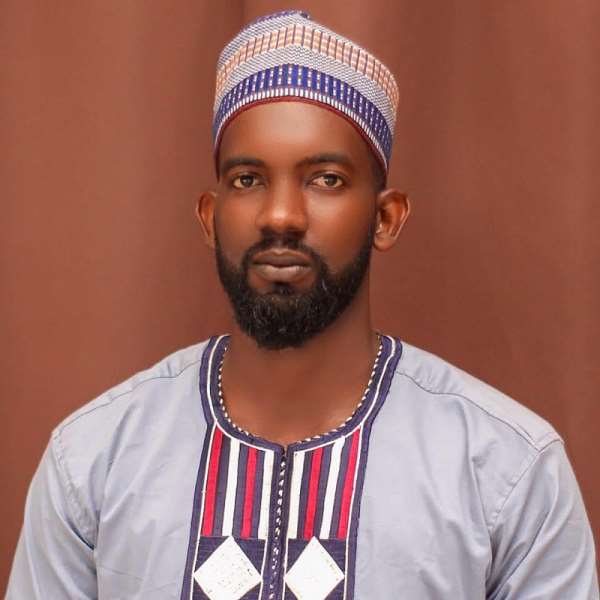 This is the story of Yussif Hilts-Maïga.
The things we label with fear do not happen.
My life is a testimony and an inspiration for many Ghetto boys and girls in my hood. I love you all. Our background cannot take away our desire to succeed.
I am Yussif Ismaila Maiga popularly know as Maiga from Songhai(GAO) tribe. Education has been very challenging for most people in my tribe. But I knew there must be a paradigm shift in the situation.
I was born and raised at Aflao. I schooled in that little town. I attended my primary education started at Modestus /Ebenezer where I graduated with an aggregated 13 from Calvary Ransome (JHS). I ended up in Three Town Senior High School. It was a difficult journey.
The twist of my story was that I was a school dropout in primary three(3). I spent most of my time playing football. It took a different level of courage to believe that I can still do my best by pursuing my education.
My situation got worse when I dropped out again in Junior High School. My friends were hustling, and since there was nobody to look up too, I decided to become like them. I had zero motivation.
But in all my struggle, I mastered the courage to purse education again. I believe education is the gateway to many opportunities. Because it opens your eyes and mind to use your brain for the betterment of society.
Through the thick and thin, I ended up in Three Town Senior High School to pursue General Arts. After doing my best, I landed in Ho Polytechnic, pursuing Marketing. I graduated with a second class upper. When I was still in school, I loved business, and marketing was a perfect match for me.
I further my education to the University of Cape Coast where I pursued BSc Marketing. I graduated recently with a First Class and a CGPA of 3.925.
This is not to say that I am best. This is just to inspire that one person who is on the verge of giving up. When you read between the paragraphs, it may be a short journey in your mind. But I believe there is hope for those who don't want to give up.
This goes to all my hood boys and girls who believe they can change their own life. The future is ours, and we can light it in our style