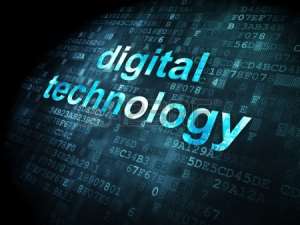 Depending on the scope, estimates of the size of the digital economy ranges from 4.5% to 15.5% of the global GDP with the United States and China accounting for close to 40% of the world total as revealed by the Digital Economy Report of the United Nations Conference on Trade and Development (UNCTAD) in 2019. The report further indicates that the United States and China have contributed more to developing the information and communication (ICT) sector than any other country although many countries are benefiting from the sector – from 2010 to 2015, global employment in the ICT sector increased from 34 million to 39 million with digitally deliverable services exports amounting to $2.9 trillion in 2018, thus 50% of global services exports.
The United States and China, the two largest economies have contributed immensely in developing digital technology. Today digital platforms are considered to be an indispensable component of the world economy as the combined value of digital platform companies with a market capitalization of $100 million was estimated to be more than $7 trillion in 2017, a colossal increase of 67% over 2015 – Facebook has evolved into a top social media platform in more than 90% of the world's economies, accounting for two-thirds of the global social media market whiles Google also holds about 90% of the market for internet searches.
In the area of electronic commerce, Amazon accounts for almost 40% of the global online retail activity but in the Chinese market, WeChat, a multi-purpose social media and mobile payment platform that has more than 1 billion active users and Alipay have virtually captured the mobile money market with Alibaba estimated to have 60% of the Chinese e-commerce market. The advent of digital technology has radically transformed the world economy, giving developing countries the capacity to leapfrog decades of traditional industrial development. In the case of Sub-Saharan Africa, the region evinced the capacity to harness technology when mobile telecommunication revolution was embraced in the 2000s. Although smartphone ownership is increasing in Sub-Saharan Africa, the area has the lowest rate of smartphone ownership in the world. A study conducted by the Pew Research Center in 2017 shows that in Senegal, 34% of adults own a smartphone, representing 13% increase from 2013. Between the same duration, the ownership of smartphones has increased significantly in Nigeria and South Africa, the two largest economies on the African continent. Other countries such as Ghana and Kenya also recorded noteworthy increase in the ownership of smartphones but the ownership of smartphones in Tanzania has been relatively stable and low since 2014.

Source: Pew Research Center
A large percentage of the population in six countries in Sub-Saharan Africa own a mobile phone with basic phones being the most common type.
A study published in the volume 43, Issue 1 of the Telecommunications Policy (Elsevier) in 2019, investigated the impact of mobile phone penetration on per capita income, using a panel data of 40 countries in Sub-Saharan Africa – the results show that a 10% growth in mobile phone penetration increases per capita income by 1.2%, ceteris paribus. Clearly showing that improving access to mobile phones in Sub-Saharan Africa can play a critical role in reducing the level of poverty in the region.
In the report of the Global System for Mobile Communications Association (GSMA), published in 2019, there were 456 million unique mobile subscribers in Sub-Saharan Africa in 2018, an increase of 20 million over the previous year – the subscriber base is projected to be more than 600 million by 2025, thus about half the population of the region. Concurrently, the number of smartphone connections was 302 million in 2018 – Forecasts made by GSMA indicates that there will be close to 700 million smartphone connections by 2025 in Sub-Saharan Africa – Nigeria and Ethiopia will record the fastest growth rates between now and 2025, at 19% and 11% respectively. As highlighted by the GSMA, in 2018, mobile technologies and services generated 8.6% of GDP in Sub-Saharan Africa, accounting for over $114 billion of economic value added.
The mobile ecosystem supports almost 3.5 million jobs (directly and indirectly) with about $15.6 billion raised via taxation - the informal economy accounts for a large part of the mobile ecosystem in Sub-Saharan Africa as 1.2 million out of the 1.7 million, directly employed by the mobile ecosystem are informally employed in the distribution and retail of mobile services. By 2023, mobile technologies and services will contribute $185 billion thus 9.1% of GDP as countries in Sub-Saharan Africa continue to benefit from improvement in productivity that is brought about by mobile services. Digital technology is improving agricultural productivity in Sub-Saharan Africa, especially for smallholder farmers who have access to less than two acres of land but produce more than 80% of food in the region.
Agriculture accounts for 23% of Sub-Saharan Africa's GDP, with more than 60% of the population being smallholder farmers, as shown in ''Winning in Africa's agricultural market'' a study published by McKinsey & Company in 2019.
In 2011, the World Bank estimated that Sub-Saharan Africa has 200 m hectares of arable land – this is more than the cultivated land area in the United States (U.S) yet the U.S is the largest exporter of food in the world. In 2016, the Food and Agriculture Organization of the United Nations reported that there were 224 million undernourished people in Sub-Saharan Africa, an increase of 22.7% over 2015. The region hosts more than half of the world's extremely poor population – living on less than $1.90 a day. Agriculture in Sub-Saharan Africa is plagued with several challenges but notable on the list is inadequate funding.
The report of the USAID and the Bureau for Food Security, shows that accessing credit for agricultural purposes is extremely difficult, especially for the youth who in most cases do not have the requirements or collateral for accessing credit from local banks but FarmDrive, a startup the uses data and machine learning to close the critical data gap that usually discourages financial institutions from lending to creditworthy smallholder farmers in Kenya has demonstrated that with the aid of digital technology the youth bulge in Sub-Saharan Africa, who are the youngest population in the world, according to the International Labour Organization, can now access credit from financial institutions which will enable them invest adequately in their agricultural activities – since 2014, the startup has made available more than $300,000 in loans to smallholder farmers with at least 37% of them being young farmers.
In Ghana, Esoko, a social enterprise that serves over 1 million farmers by relying on digital technology in providing essential services such as agronomic advice, weather forecast, market linkages and insurance coverage via SMS, voice SMS and a call centre to the rural community is aiding in increasing the income of smallholder farmers. In a research conducted by the World Bank, Natural Resources Institute and the Food and Agriculture Organization ''Missing Food: The case of post-harvest grain losses in Sub-Saharan Africa'', postharvest losses in Sub-Saharan Africa for all grains is $4 billion per year. This exceeds the value of food aid the region has received in the last decade and further equates to the annual value of cereal imports to the region as indicated by the World Bank.
For many decades farmers in Sub-Saharan Africa have stored grains in traditional storage contraptions made of mud, grass and wood in their homes but this deplorable condition is set to improve as Solar Freeze, an agric-technology company in Kenya is providing solar-powered mobile cold storage units to smallholder farmers – the storage facilities have been of immense importance to 3000 female farmers in rural areas with no electricity, increasing agricultural yield by more than 150% since 2016 albeit an environmental friendly feature of the device.
In Sub-Saharan Africa, the use of digital technology in banking has impacted economic growth via inclusive finance, enabling the unbanked to access retail electronic payment platforms and virtual savings and credit supply technological platforms. A recent Global Findex (World Bank) report shows that the size of adults with an account with a financial institution in Sub-Saharan Africa has increased by four percentage points between 2014 to 2017 – within the same duration the share of mobile money accountholders had grown about twice as fast, increasing by nine percentage points with 21% of mobile money accountholders being adults, making Sub-Saharan Africa, the global leader in the use of mobile money. According to GSMA, the region was responsible for about 45.6% of mobile money activity in the World, representing an estimate of $26.8 billion in transaction value in 2018 – this figure excludes bank operated solutions in the same year.

Source: Global Findex
Widespread use of mobile money has transformed the delivery of financial services in Sub-Saharan Africa – between 2011 and 2014; the region recorded an increase of almost 20% in mobile money penetration and accounted for close to 20% of GDP in transactions.

Source: IMF Access Survey
Note: LATAM=Latin America; MENA=Middle East and North Africa; SSA=Sub-Saharan Africa
The increase in mobile money account penetration is attributed to ongoing financial innovation but financial intermediation and financial inclusion in Sub-Saharan Africa is comparatively lower than other developing regions of the world, despite the progress the region has made in recent years – according to the International Monetary Fund, underinvestment, poor infrastructure and low levels of financial literacy have contributed to the region being unbanked.
| | | | | | |
| --- | --- | --- | --- | --- | --- |
| Key Financial and Development Indicators | | | Sub-Saharan Africa | Low & Middle Income | High Income |
| Bank or Mobile Money Account (% of Population ages 15+) | | | 43 | 63 | 94 |
| ATMs (per 100,000adults) | | | 6 | 27 | 68 |
| Commercial Bank Branches (per 100,000 adults) | | | 5 | 9 | 20 |
| Fixed Broadband Subscriptions (per 100 people) | | | 1 | 9 | 31 |
| GDP per capita, PPP (Current International $) Mobile Cellular Subscriptions (per 100 people) | | | 3,730 73 | 10,345 96 | 45,789 126 |
Source: World Bank, World Development Indicators database
The region lags behind the rest of the world in technological readiness; the margin of improvement is large but addressing the infrastructure gap in Sub-Saharan Africa, can increase the use of digital technologies.
About the Authors
Alexander Ayertey Odonkor is a chartered financial analyst and a chartered economist with a stellar expertise in the financial services industry in developing economies. He has carried out the International Monetary Fund's (IMF) program on Financial Programming and Policies – with a master's degree in finance and a bachelor's degree in economics and finance, Alexander also holds postgraduate certificates in entrepreneurship in emerging economies and electronic trading on financial markets from Harvard University and New York Institute of Finance, respectively.
Emmanuel Amoah-Darkwah is an economist with specialization in economic policy analysis and an ambassador for the United Nations' Sustainable Development Goals. Emmanuel's work has been covered by the BBC, Bloomberg, CGTN, CNBC Africa and other major domestic news outlays in Africa.