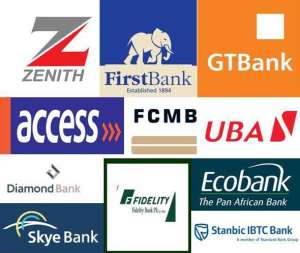 The primary responsibility of every democratic government is to ensure security, in whichever form, of its citizens. To have a seamless development process, citizens must be assured by the state and its quasi agencies and agents of their physical, social and financial safety, first. Development partners, investors, donors and others alike, will always assess the security (mostly political, physical and financial) of countries, especially those that have fragile security climates, before attempting to invest or assist in development.
Owing partly to this scenario, when the US Treasury Secretary, Henry Paulson suggested the plan which gave birth to the enactment of the Emergency Stabilization Act of 2008 (Bank Bailout of 2008), although some members of congress had their political persuasions and reservations to uphold, they voted in favor of the act to use public funds to save the financial sector other than collapsing it. On October 3, 2008, President George W. Bush signed the Act into Public Law 110-343. This gave the government legal backing to create the $700bn Troubled Assets Relief Program (TARP), to purchase toxic assets from banks.
Although it was the US government's social policy to boost homeownership which created the housing bubble and ultimately the financial meltdown, some pundits attribute part of the reasons to the greedy decisions made by Wall Street by not putting in place sound risk-management processes. Also attributed to the busting of the bubble, is the fact that borrowers obtained mortgages under false pretenses, and unregulated mortgage brokers took advantage of unsophisticated buyers.
In all these, the government looked at the bigger impact of the financial sector collapse and so, did not let it to the dictates of the market forces without capital injection and government's purchasing power. This was why the governments of both George W. Bush (Republican) and Barrack H. Obama (Democrat) injected as much as $700bn to save the financial sector, the automobile industry, insurance market, among others.
Governments are established to safeguard the genuine sweats of every citizen while guaranteeing their rights and safety.
What will it profit Akuffo-Addo and his cousin, Ken Offori-Atta, to take as much as GHC 17.5bn of our hard-earned taxes to collapse local banks when that money could have been used to save them from collapse? Couldn't the BoG silently deal with the regulatory regimes, sanctions and the technical matters to get the industry fluid? Well, the Akyem-Mafia's agenda to have perpetual political and economic control of Ghana (which of course was the dream of their forefathers even before the first Republic), is more important to them than the overall survival of the citizenry in Ghana today.
The US Federal Reserve and Treasury could have used their regulatory powers to announce the collapse of the American International Group (AIG) in 2008, but to save jobs, the insurance industry and the US economy as a whole, a whopping $141.8bn from the $700bn Troubled Assets Relief Program, was injected into AIG to save it from collapse.
Seriously, I did not believe the content of the leaked document titled: "The way forward after Nana Akkufo-Addo is sworn in as President of Ghana (gaining the grounds in government and sustaining our control of NPP)". Until the deliberate but calculated strike on Dr Kwabena Duffour's UniBank which has operated for the past 16 years, and the last blow on Dr Kwesi Ndoum, I would have thought that the document was put together by my NDC to smear Nana Addo and his Akyem-Mafia's kitchen cabinet.
Part of the document reads…"it is of extreme importance we (referring to the Akyem-Mafias) put Dr Papa Kwesi Ndoum and Dr Kwabena Duffour to check and control their financial growth. The records and evidence show that Ndoum and Duffour would rather side with others and not Nana Addo, hence, the need to cut their business down to size while we prepare our own (Ken Ofori-Atta) to overtake them in financial growth (Data Bank and Enterprise Insurance)."
Interestingly, the government didn't need taxpayers GHC17.5bn to save UniBank, all it needed to do was to pay its indebtedness of about GHC1.0bn to enable the bank to recapitalize and stay liquid. Not even Nana Addo's Attorney General's January 2019 legal opinion and caution against Ken Ofori-Atta and the Governor of the Bank of Ghana's blatant disregard to all the laws governing the banking sector, could stop the duo from collapsing UniBank.
The same way government owes Dr Nduom's Gold Coast Securities which was also collapsed by the regulator (SEC) along with his GN Bank which was mainly engaged in rural banking.
Note: Between May and October 2017, the BoG sent 4 audit teams to Unibnk-three of them unannounced…and this is against all laws governing the sector. These teams audited and downgraded the bank's loan books just to get its Capital Adequacy Ratio to further worsen. This is unprecedented in the history of Ghana's banking sector operation, but possible under Nana Addo and Ken Ofori-Atta.
Any wonder why the receiver's (KPMG) application for injunction against UniBank arbitration process has been thrown out by the commercial division of the Accra High Court?
If it is not sheered wickedness and greed, why should the Bank of Ghana and Ken Ofori-Atta design a one-fit-all recapitalization program for all banks irrespective of their financial positions, size and operational zones? Why would an International Bank with International shareholders be put on the same scale with Dr Nduom's GN bank which engages in liquidity mop-up from village market women and ordinary peasants to stay in business?
Do all banks need GHC 400m to recapitalize? This tells you that the recapitalization program undertaken by the BoG and Ken Ofori-Atta on behalf of Akufo-Addo was predatory to local players, but serve as leverage for their grand agenda of state capture.
They say money doesn't grow in a noisy environment. The periodic updates and reminders from Governor Addison after such a short notice for banks to recapitalize was to create fear and panic in the industry. Governor Addison kept reminding investors and depositors that some banks will be collapse at all cost. This aggravated the fear and engineered panic withdrawals. To confirm this position, first two banks (UT and Capital) were used to send a message that they really meant business.
Sadly, the architecture President Nana Addo and his cousin, Ken Ofori-Atta built in the financial sector, makes it easy for any premeditated dirty politics to be executed, and also difficult for default victims like Dr Dufuor and Dr Nduom, to escape their venoms when they strike.
The Governor of Bank of Ghana, Dr Ernest Addison was commissioned to work in this triangular architecture. So, instead of making policy announcements to calm the panic in the system as desired by the fragile financial sector, Dr Addison was rather engaged in fear-mongering, which ultimately culminated in the panic withdrawals from high network depositors. His programs as a regulator was not to help build the sector by assisting especially local players but to kill and murder them to the admiration of his appointing authorities.
Another layer of this triangular architecture responding to Ken Offori-Attah's direction, is the Security and Exchange Commission. The commission made it extremely difficult for the banks to fall on fund managers for recapitalization.
The SEC was established by the Securities Industry Act, 2016 (Act 929) with the object to regulate and promote the growth and development of an efficient, fair and transparent securities market in which investors and the integrity of the market are protected. Instead the commission rather harassed and still harassing players in this industry with some supposed regulatory infractions thereby causing the revocation of their licenses.
With Rev. Daniel Ogbamey Tetteh (the Finance Minister's employee at Databank) in post as the Director-General of SEC, the button to crush out fund management companies like Gold Coast Fund Management, Firstbanc Financial Services Limited and 51 others in November 2019 was just a stroke away from Ken Ofori-Atta's "poisonous finger". Note: Rev. Tetteh worked with Ken Ofori-Attah's Databank for 20 years where he rose to become head of Asset Management and Head of Research. So, his appointment in 2017 by Akufo-Addo with advice from Ken was for a hatchet job to be executed.
Crushing fund management companies made it difficult for the banks to rely on these institutions who served as buffers and transaction advisors to the banks for support to recapitalize. This is why, Databank today is the biggest beneficiary of the banking sector crisis with ordinary depositors as the ultimate sufferers.
The dream of the Akyem-Mafias to own a bank is just here to be realized, but not when other local players like Dr Dufuor and Dr Nduom are growing, hence, crushing them first.
The consequences of the wicked act of Nana Addo to deliberately collapse these local banks are:
1. Locked up cash of poor depositors who are not going to get paid by Nana Akufo-Addo anyway; The decision of Nana Addo and Ken Offori-Attah to pay only 5% of deposits and then issue 5 years bond at zero-coupon rate to depositors is but wicked. The alternative is that depositors can opt to take their hard-earned deposits at a 50% discount from Consolidated Bank of Ghana (a created puppet of Ken). This implies Nana Addo and his cousin, Ken, will take 50% of your deposits using CBG while you take the remaining 50% if you want the money now.
2. The local players lose their stake in the industry for a few foreign players to dominate the market. This will ultimately create a loop for Ken Ofori-Atah and his foreign partners to covertly operate using government cash and policy tools.
3. The decision inevitably created avoidable unemployment - making an already bad situation worse. Additionally, it will create a cash-trap for some depositors, investors and shareholders who committed no crime. Businesses have collapsed as a result, remember.
Watch our for the next episode of the state capture agenda as being executed in the Energy Sector.
ELECTIONS HAVE CONSEQUENCES!
VOTE WISELY NEXT TIME!
By Issifu Seidu Kudus Gbeadese
(Loud Citizen from Laribanga)
0244198031