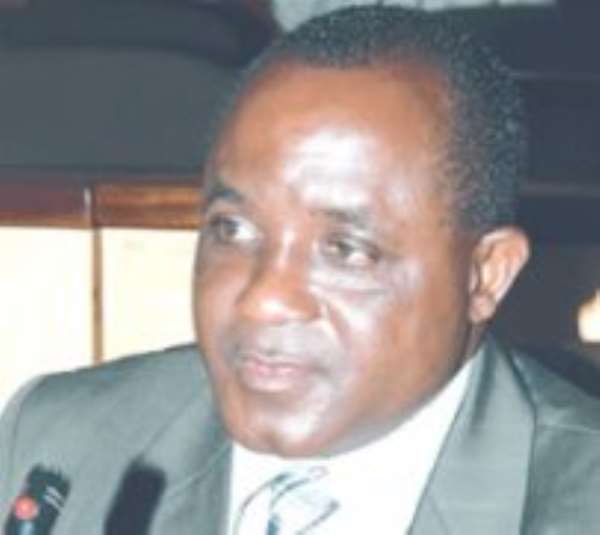 It appears that there is no end to the saga of reported resignation of Hon. Eric Amoateng, the embattled Member of Parliament for Nkoranza North from the House.



The Speaker of Parliament, Rt. Hon. Ebenezer Begyina Sekyi-Hughes, has rejected Hon. Amoateng's letter announcing his exist from the august house, on technical grounds.
The rejection of the letter comes at the time political parties have moved their war machines into the constituency, in anticipation of Nkoranza North being declared vacant.
Confirming the rejection of the beleaguered MPs letter in a telephone conversation with Daily Guide yesterday, Public Affairs Director of Parliament, Jones Kugblenu said, the letter was rejected because it was not in conformity with Article 97(1)(f) of the Constitution.
According to him, instead of the letter being addressed to the Speaker, it was rather copied to him, breaching the constitutional provisions. The relevant Article 97(f) says, "a member of Parliament shall vacate his seat in Parliament if he resigns from office as a member of Parliament by writing under his hand, addressed to the Speaker".
To make the matter worse, Mr. Kugblenu noted that the purported letter of resignation to Parliament was a photocopy, which raises questions about its authenticity. He explained that such an open statement could not be taken as a letter emanating from the embattled MP and therefore, Parliament was left with no option than to send it back.
"As soon as the Speaker receives an authenticated one, he would make it public," he told Daily Guide.