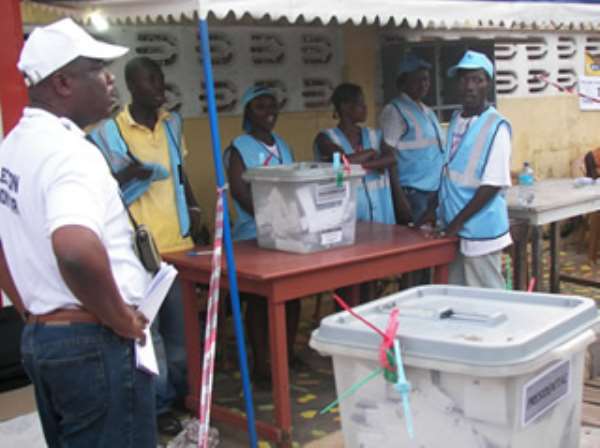 The Director of operations of the Liberal Party of Ghana (LPG), Mr. Jerry Owusu says the party is ever ready to file for all parliamentary seats in the 275 member parliament of Ghana come to the 2020 general elections.
He said the LPG would contest for all the seats of parliament and that the party is rolling out an aggressive system to win a majority of seats in the parliamentary elections.
"The LPG has a very solid campaign strategy as the 3rd force in the political landscape and that the party is not leaving anything to chance he said".
He was speaking in an interview with the media on the sidelines of the COVID-19 pandemic situation which seems to have crippled political activities and diverted attention to the problems brought about by COVID-19.
He posited that no member of parliament is better than the LPG parliamentary candidates and that the party is not leaving anything to chance with regards to all the parliamentary seats which may come up for grabs.
The LPG is in high spirit to win more seats and in turn making it the third force in Ghana politics.
COVID 19
On the COVID-19 pandemic, the LPG commended the government for the exceptional diligence and vigilance in ensuring that the protocols and restrictions outlined are being complied with especially during the 3-week partial lockdown of some parts of the country notably Accra, Kumasi, Tema, and Kasoa.
The LPG campaign manager said the adherence to health protocols as a result of the COVID-19 would be an integral part of the party's campaign plans.
He said COVID-19 had presented a different dimension and challenges on how the LPG would approach its campaign.
He said protocols such as the wearing of nose mask, hand washing, physical distancing, and others will be part of the LPG campaign.
According to him, the problems posed by the COVID 19 have allowed LPG to employ digital and virtual campaigning to aid in propagating the good news of the LPG to the general public including digital ways like WhatsApp, internet, Twitter, Facebook.etc.
NEW REGISTER
The LPG says it will welcome the electoral commission's indication to compile a new biometric voters registration system (BVRS) for the conduct of this year's elections scheduled for December 7.
According to the party, all plans are now on hold as the country's case count reaches over 5000.