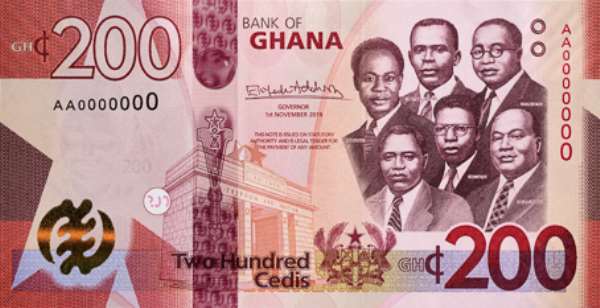 The holy book says the love of money is the root of all evil. Yet we need the seeds of the necessary evil to carry out various transactions. For a country whose economy is not well digitized, handling cash especially banknotes and coins are inevitable. Honestly, the high number of Covid-19 cases being registered in Ghana got me thinking about our discipline in handling money. We all like money but the elders say sometimes what you like, could be the same thing killing you. Cash is one of the frequently touched surfaces we encounter in our everyday lives. The same is true for any other payment device whether it's a card, phone or watch. The untold truth is that money is dirtier than we think. It may be dirty but it unites more than sex.
On Friday evening, I decided to drive and visit a few ATM terminals on the Spintex road to see measures taken by our banks to protect us. To my dismay, most of the terminals do not have hand sanitizers planted beside them for use by customers. In my consternation, I thought of the pens that are used in the various banking halls in the country and asked myself how safe they are. Clearly, the central bank and other key actors in our financial space have not done enough to protect the citizenry. I am aware there are a handful of bankers who have been infected by Covid-19 in Ghana.
There is a body of evidence suggesting that money changes hands frequently and can pick up all sorts of bacteria and viruses. For example, a study in the Journal of Hospital Infection finds coronaviruses persisting on paper and polymer surfaces for up to five days. Similarly, Vincent Munster and a team at the National Institute of Health Virology Laboratory in Hamilton posit that the virus could last as long as three days on plastic. But these results are not directly comparable to polymer and cotton banknote substrates.
On the account of these findings, central banks in other jurisdictions have taken steps to disinfect bank notes before they are circulated into the system. The People's Bank of China has implemented a disinfectant regime which exposes banknotes to UV light and high temperatures in order to sterilize banknotes. Equally, the Bank of Korea is ensuring banknotes coming out of circulation are superheated to 150oC before they re-enter the economy. The Central Bank of Hungary is quarantining banknotes for 14 days prior to sending them through a tunnel heated up to 170 C.
In the president masterful dawadawa and kontomire address yesterday, he admonished all of us to be diligent in terms of personal hygiene. This is good. But the central bank must come clear as a matter of urgency to give directives to all banks to provide hand sanitizers at all their ATM terminals and take up key actions to sterilize banknotes. The exchange of money among hands is one of several ways of person-to-person contact. Help us to stay safe. We will defeat the marauding virus.